 CHIP AND PIN SOLUTIONS ANNOUNCED AS THE GA'S EXCLUSIVE CARD PAYMENTS PARTNER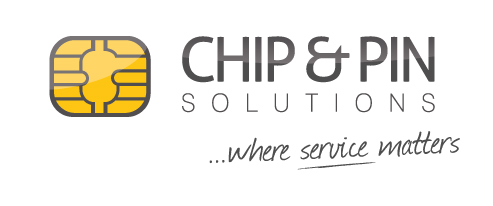 Chip & PIN Solutions announced as The Giftware Association exclusive Card Payments Partner
Chip & PIN Solutions, the UK's leading provider of card payment solutions, has been announced as the exclusive card payments partner for The Giftware Association.
The Giftware Association (the GA) was founded in 1947 and is the only UK trade association serving the gift and home industry, representing over 1,000 members whose businesses operate in every aspect of the giftware industry.
Under the terms of the agreement, Giftware members will receive discounted card payment solutions and money towards the renewal of their GA membership.
Over the years Chip & PIN Solutions has formed excellent partnerships with a number of trade associations, professional bodies and key stakeholders across the UK.  Supporting their members by providing the latest card payment technology, highly discounted rates and excellent customer service.
Chip & PIN Solutions was founded established in 2004, and
Is built around a simple ethos – that "service matters". They differentiate their card payment solutions by offering exceptional service and support to merchants.
Chip & PIN Solutions has been selected as the GA's preferential card payments provider because they ensure customers receive transparent pricing and have simplified the card acceptance process by combining the key elements of the card payment industry under one roof.  Including in-house provisioning and deployment of terminals, card processing, logistics and superior customer support.
Their payment solutions include mobile GPRS/GSM card machines, portable Bluetooth card machines and fixed line counter-top card machines.  They also offer contactless 'wave & pay' machines, compatible with all the latest mobile payment apps such as Apple Pay, Samsung Pay and Android Pay.  Chip & PIN Solution's card machines have been rigorously tested and are accredited by all major UK banks and can accept all major credit and debit cards. Ideal for retail they also supply EPOS systems with the associated stock control software. If you are looking to sell your products online, they also provide a ready-made online shop suitable for any type of business.
GA Members will benefit from Chip & PIN Solution's own in-house merchant services team and works in partnership with First Data – the largest card-processing provider in the world.  Chip & PIN Solutions pride themselves in the fact that 75% of all merchant accounts are opened within two days.
David Maisey, Founder & Managing Director of Chip & PIN Solutions announced, "We are delighted to be the exclusive payments supplier with the GA.  This commercial agreement is expected to bring substantial benefits to GA members. Our service portfolio offers cost effective and efficient payment solutions that are perfectly tailored to retailers."
For more information about Chip & PIN Solutions, please visit www.chipandpinsolutions.com or call 0800 881 8104 or contact us at enquiries@ga-uk.org