 CHRISTMAS STARTS EARLY AT DCS WITH SARAH WARD AS GUEST SPEAKER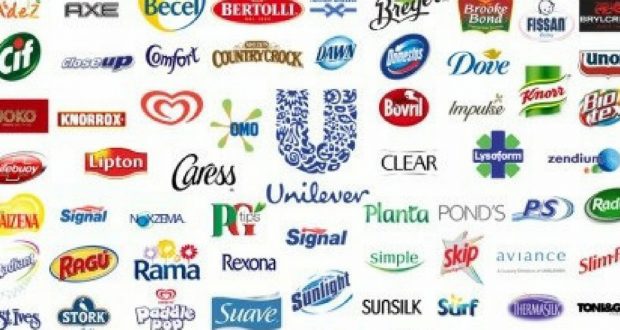 DCS Group, the UK's leading distributor, has kicked off a campaign to help wholesalers and retailers drive more Christmas gift sales in the lead up to the 2021 festive period. With Christmas being such a significant time of year for businesses and so much planning required, starting the 2021 process early is important.
The DCS Christmas Gifting webinar took place over two days, 26 and 27 January 2021. Guest speaker Sarah Ward, Managing Director of the British Allied Trades Federation and previously CEO of the Gifting Association started the session. A number of major brands working with DCS including P&G, Unilever, Beiersdorf, Colgate, T2 and Childs Farm took advantage of dedicated webinar sessions to showcase their 2021 gifting products directly to wholesalers and retailers.
The Christmas Gifting interactive sales meeting has been a key event in the DCS Group calendar for many years, but this is the first time it has been held via a video conference. The webinar was attended by thirty-six DCS wholesaler and retailer customers, with the remote webinar format proving convenient for busy customers to attend.
Carey Devine, Head of Retail and Pharmacy at DCS Group, said: "It has been fantastic to see so many of our valued partners joining us to kick off the 2021 campaign. The Q4 festive period is such an important time for businesses that it is crucial we start early and help our wholesaler and retailer customers get a head start."
Content presented during the event included insight into the latest retail and gifting trends, Christmas shopping habits, and detailed overviews of each brand's 2021 gifting strategies and products. In her opening address, Ward explained that early execution of in-store gifting plans is more important than ever. "We saw shoppers starting their Christmas shopping earlier than usual in 2020. Retailers who launched their in-store activation early were able to capitalise whereas those starting later were negatively impacted. The presence of gifts in store triggers the Christmas shopping behaviour in shoppers," she said. "Whilst there is still uncertainty about the future, the best way for wholesalers and retailers to plan is to treat the occasion as business-as-usual."
The Christmas Gifting webinar is just the beginning of DCS's festive programme. Dedicated account teams work closely with each wholesaler and retailer throughout the year to build the right plans, making sure they are impactful and effective.
The next DCS webinar will be held on Thursday 4th February, covering the latest in lockdown trends and shopper behaviours, and showing how wholesalers and retailers can maximise their businesses by stocking the right range of household, health, beauty and baby care products.
DCS offers impartial category and ranging advice for wholesalers, convenience retailers, discounters, high street retailers, online retailers, foodservice and pharmacy distributors.
Ends
About DCS Group (UK) Ltd
DCS is the UK's leading distributor of household, health, beauty, baby, and healthier snacking brands. Brand partners include: P&G, Unilever, Colgate, SC Johnson, PZ Cussons, Johnson & Johnson, Danone, Graze, Grenade and many more.
DCS offers a range of added value services in brand repacking, design, merchandising and category management.
DCS owns the Enliven health & beauty brand which is sold in 75 countries worldwide.
For over 26 years the family business founded and owned by Denys C Shortt OBE, aims for high growth, excellence, innovation and entrepreneurial spirit in everything it does which has resulted in nearly £3 billion of sales.
The business now consists of 5 different divisions: A personal care manufacturing division in Redditch, a Co-pack production facility and a 3rd party logistics operation in Banbury, a Trading and Export division as well as the core business of sales, marketing and logistics that consolidates supplies into complex and specialist routes to market.
For more information visit www.dcsgroup.com