 FARM SHOP & DELI SHOW GEARS UP FOR NINTH YEAR AT NEC

Farm Shop & Deli Show, supported by The Giftware Association and proud sponsors of the Gift of the Year 2019 competition, is the sector's leading event for delicatessens, farm shops, restaurants, garden centres, gift shops, food halls, butcheries and bakeries will be back at the NEC from 8-10 April. For nine years, the show has built a reputation as the unmissable annual event for the speciality food and gifting sector, offering visitors the opportunity to meet with over 450 suppliers that encompass the core food categories from chocolate, hot drinks and olives, to condiments, meat and preserves.
And that's not all – as the show has developed, a growing and popular focus on other areas of the speciality market has also evolved. Exhibitors representing categories including stationery, candles, furniture and home goods will be present, as well as those offering equipment, labelling and packaging.
Artisan food continues to be climbing in consumers' consciousness, with food wholesaler Bidfood recently describing how the political environment in the UK and concerns around sustainability and food provenance are set to fuel the major food trends of 2019[1].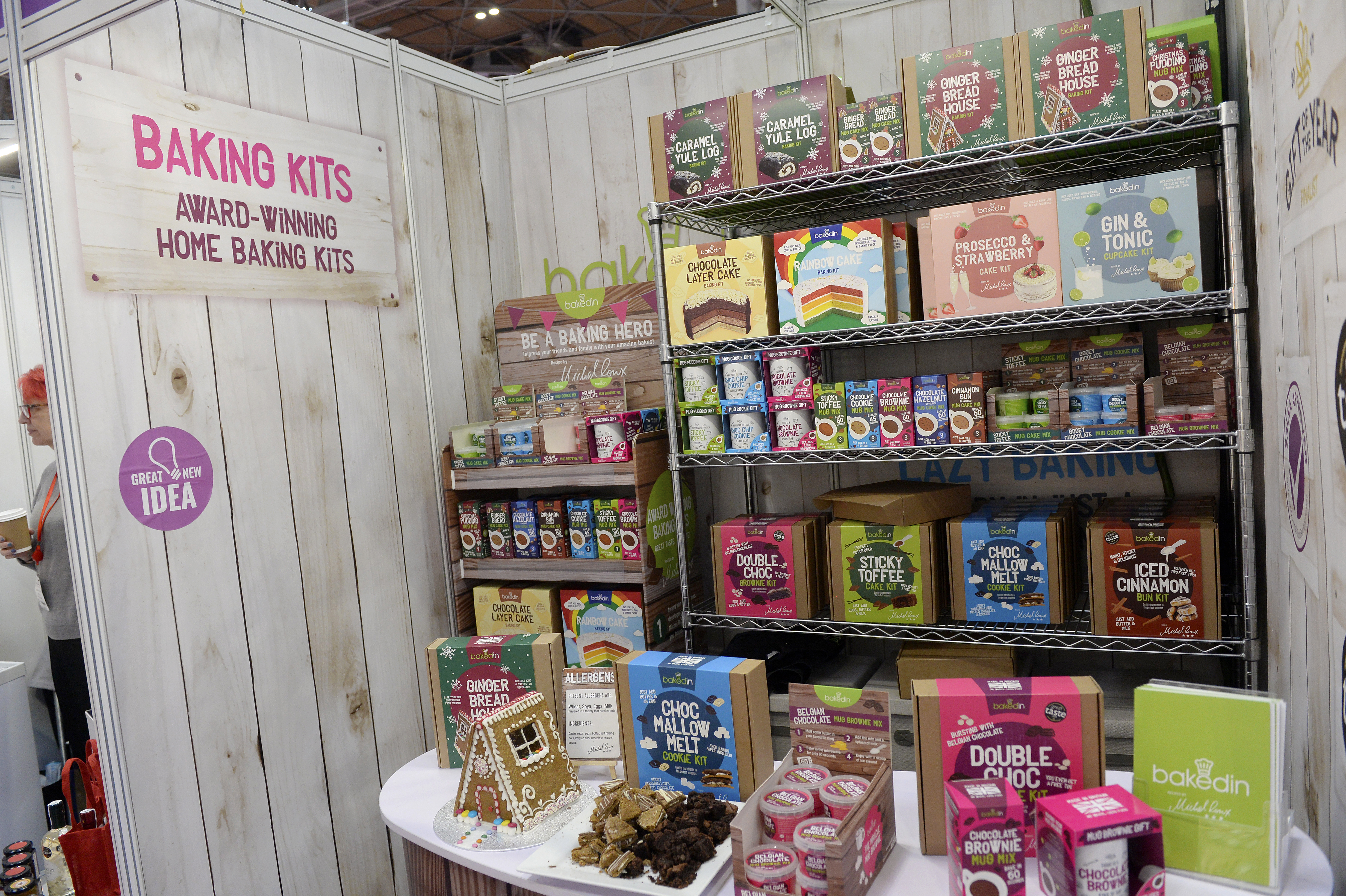 The four 'mega' trends predicted are perfectly in line with what Farm Shop & Deli Show represents, with gourmet food; low waste; healthy and allergen free options; and lesser-known cuts of meat all topping the list, alongside an elevated consumer interest in understanding the provenance of their food and the process by which it is made. And Bidfood also anticipates that 2019 will see diners embracing seasonal produce, foraged food and artisan products that have a strong marketing and sourcing story behind them.
Among the key suppliers gathering at the NEC in April will be Beech's Fine Chocolate; A Little Bit Food Company with its gluten-free, vegan range of dressings, ketchups, sauces and dips; kitchen store cupboard staple Epicure, which has a portfolio of over 100 products from prepared fruits and vegetables to meat and fish; Boost Drinks will showcase its value energy, protein and sports drinks; while Fentimans will display its award-winning beverages, hand crafted using the finest natural ingredients and the time-honoured botanical brewing technique.
The major players on the equipment side will also be present, with Brook Food demonstrating its extensive bakery equipment, among others, while all-impotant store lighting queries will be answered by Self Electronics Germany GmbH – a leading manufacturer of professional LED lighting solutions.
Hailing from Farm Shop & Deli Show's growing gifting representation will be Apples to Pears, a Cotswold-based gift company known for its award-winning Gift in a Tin range. Jackson's Greetings Card Ltd, a multiple award winning family run business that supply greetings cards, stationery, toys, party, gifting and seasonal products. On a buzzing show floor you'll also find The Scottish Bee Company selling their honey and beeswax products and Anco Dog Treats who will present their 100% natural biscuits, chews, treats and food, demonstrating that dogs can follow the same eating trends as their owners.
Farm Shop & Deli Live
In addition to the top produce, equipment and gifting options on show, visitors will also be drawn to listen to industry leaders speaking at the Farm Shop & Deli Live Stage. Attending bakers will be sure to watch Cinnamon Square's Paul Barker's session on blending bread with botanicals like magnolia and fennel and learn more about the innovative techniques that led him to win at British Baker's Baking Industry Awards.
Meanwhile, retailers with a strong drinks offer will be able to pick up tricks from a session with The Wine Tipster's Neil Phillips and Anthony Johns, who will talk attendees through refreshing their alcohol offer and building customer loyalty.
Christine Tacon, the Groceries Code Adjudicator, will be on hand to make sure every supplier knows all about the Code, how to benefit from it and when to speak up. This will, no doubt, be a well attended session as retailers navigate the rapidly changing regulations in the industry.
Live competitions
After a tricky few years for the bread market, wrapped and artisanal varieties are on the rise with value sales up by 4.3% to £1.4bn last year[2], and still rising. And so, back by popular demand, British Baker's Britain's Best Loaf 2019 will see another batch of bakers fighting it out for this prestigious title. Visitors will be able to watch judges deliberate over who will take home the coveted crown next year across a range of categories, including Best Sourdough, Best Wholegrain and Best Gluten Free Loaf.
The live line-up will also see budding entrepreneurs face a formidable panel of judges in the show's Dragon's Pantry slot, where they will present their best new product ideas in a 15-minute pitch in hope of winning professional advice on the best route to market.
The Farm Shop & Deli Awards Final
The Farm Shop & Deli Awards have become incrementally more popular year on year as industry creatives battle it out for the prestigious titles awarded across both regions and categories. Back for their sixth year, the awards recognise the very best independent retailers, celebrating the highest standards in the UK and Northern Ireland market.
The long-awaited finals will be hosted by Chair of Judges Nigel Barden, renowned food and drink broadcaster. Nigel and his fellow judges have evaluated the finalists shortlisted with the highly-anticipated winners to be announced live at the show on Monday 8 April.
There will be 12 category winners across Baker, Butcher, Cheesemonger, Delicatessen, Farm Shop Large Retailer of the Year, Farm Shop Small Retailer of the Year, Fishmonger, Food Hall, Greengrocer, Local Shop or Village Store,  Newcomer of the Year, and Online Business of the Year. Nine regional awards will also be handed out, plus the overall Farm Shop & Deli Awards Retailer of the Year.
Farm Shop & Deli Show Commercial Director Mat Rose said: "The ongoing trend for artisan produce, provenance and entrepreneurial innovation has not slowed down in recent years and we are delighted to bring the Farm Shop & Deli Show back in 2019 to provide a platform for all the exciting companies and retailers who have devoted their careers to this sector.
"We will showcase the very best products that our country has to offer, providing invaluable inspiration for businesses in the UK and further afield, and creating further drive for this revolutionary sector to continue its rapid and enthusiastic growth."
As well as inspiring retailers with the latest products, innovations and ideas, attendees will have the unique advantage of networking with peers in an unrivalled benefit offered by this sector-specific show.
Farm Shop & Deli Show is co-located National Convenience Show, The Forecout Show and the second instalment of The Ingredients Show. Together they will bring together suppliers from across the food and drink retail industry To register your interest for all the free-to-attend shows and receive more information, visit farmshopanddelishow.co.uk
- Ends –
armShop_Deli #FSD2019
Like Farm Shop & Deli on Facebook: www.facebook.com/FarmShopDeli
Join us on LinkedIn: www.linkedin.com/grps/Farm-Shop-Deli-Show-3713342
YouTube: http://www.youtube.com/user/FarmShopDeliShow