 FORMLAND ATTRACTS THE CREAM OF DANISH DESIGN
Danish design fair Formland is the place where the entire interior and design industry meets. This also applies to the big Danish brands, which is why Normann Copenhagen has just registered their attendance at the forthcoming fair, Formland Autumn, held from 15 - 18 August in MCH Messecenter Herning.
Formland is known for being a large, broad and strong shared platform for the collective Danish interior and design industry, and the autumn edition of the fair - Formland Autumn - is no exception. As always, the fair attracts both upcoming and big established brands, and at the forthcoming fair, which runs from 15 - 18 August, visitors can once again look forward to experiencing the cream of Danish design. The multibrand company Rosendahl Design Group has already secured a place at the fair for its nine independent brands, which include Kähler, Kay Bojesen, Holmegaard and Lyngby Porcelæn, while the Danish interiors and  furniture brand Normann Copenhagen has also announced its attendance. "Taking part in Formland is a no-brainer for us and, as always, we expect plenty of sales, orders and turnover - there really is no magic formula. Formland has created and keeps on developing what is a brilliant and relevant product, which we're really looking forward to taking part in," says Poul Madsen, CEO of Normann Copenhagen.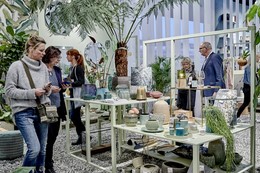 It's not the first time that Normann Copenhagen is represented at Formland - and there's a special reason for this. According to the CEO, the trade fair not only helps bring visibility, but also creates opportunities to meet both existing and new customers in a different way to normal. "Attending trade fairs is part of our strategy, because it's the best and most effective way of meeting customers and of showing our products and collections. It's both easier and more fun to display our things at a trade fair like Formland, where visitors can feel and experience the products live instead of just looking at samples and catalogues," says Madsen.
Danish design deserves a special meeting place
When Formland Spring opened this year, it was with an increase in visitor numbers, proving to Formland's project manager Mai-Britt Risvig Flyvholm that the fair offers something quite unique, which attracts both Danish and international visitors. She believes that Danish design and the country's strong design history deserves a special trade fair:   "With the many quality design products and designers we have in Denmark, it's important to work together as one strong platform that can really put us on the world map. There's no doubt that people look to Denmark when they think and talk of design," she says and adds:   "At other international trade fairs, Danish exhibitors stand side by side with other international exhibitors and so can't convey the strong message about Danish/Scandinavian minimalism and exclusive design in quite the same way."
Formland Autumn runs from 15 - 18 August, which is when MCH Messecenter Herning will once again fill with all the latest products from home interiors, lighting and botanics to cookware, art and ceramics.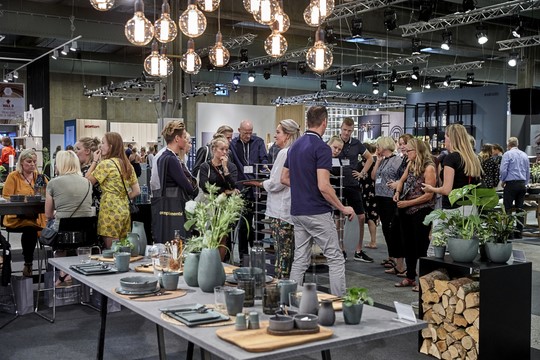 About Formland
Formland is a Danish lifestyle fair that for over 35 years has been bringing together tradespeople with a love and passion for interior and design at two annual events in MCH Messecenter Herning. This is where the design industry meets, where networks are formed, deals are made and shops are updated with a wealth of new interior and design products.