 Franco-British Trade & Investment Awards 2023
Franco-British Trade & Investment Awards 2023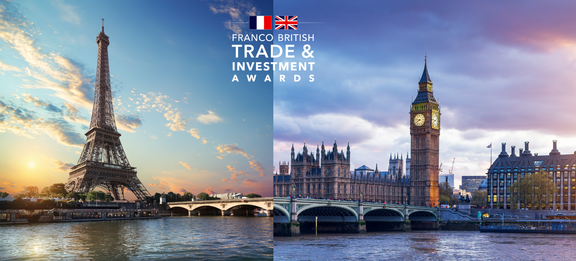 CALL FOR APPLICATIONS REMINDER: 10 days to go
It's time to celebrate the best of Franco-British business.

The Franco-British Trade & Investment Awards are back to recognise and reward the best of French and British business across the breadth of both countries. A ceremony will be held at the Residence of His Majesty's British Ambassador to France on 6 December 2023.

Run as a collaboration between the Commercial Section of the British Embassy in Paris and the Franco-British Chamber, our Awards will champion the bilateral values that underpin the Franco-British economic relationship and celebrate companies that have excelled in 2022 and 2023.

Following the success of our past two editions of the Franco-British Trade & Investment Awards, this year we are happy to feature the following categories, each recognising a particular aspect of business excellence:

- Technology & Innovation Award
- Sustainability Award
- SME of the Year Award
- Partnership Award

We are pleased to announce that applications are officially open.
Businesses of all sizes on either side of the Channel are encouraged to apply before 6 October 2023.

For more information, please visit our dedicated website below – available in English and French.


APPLY HERE

Our teams are happy to provide further clarification on the Franco-British Trade & Investment Awards. You can contact us at commercialenquiries.paris@fcdo.gov.uk
and events@francobritishchamber.com
.