 GA WEBINAR SERIES - STAYING MOTIVATED AND PREVENTING FEELING OVERWHELMED - THURSDAY 28TH JANUARY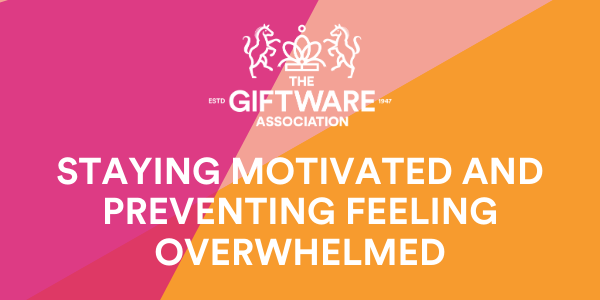 Staying motivated during the global pandemic can be hard for yourself and your team, with so much noise from the news, media and social media, we have all been affected in one way or another. On the other end of the scale with changes in routine, workloads and different working conditions some of us have started to feel overwhelmed.
Join us this week on Thursday 28th January as we explore how to stay motivated during this lockdown and also to how to prevent yourself and your team from feeling overwhelmed.
The webinar will be hosted by Buy From Digital Agency - a leading creative marketing agency who have curated this fun and informative session:

In this webinar, we will talk about:
- What causes us to become de-motivated
- Tips and tools to stay motivated
- The causes of overwhelming and how to see it coming
- Tips and tools to prevent your teams from feeling overwhelmed
 - Implementing a morning and evening routine