 GET YOUR HARROGATE HOME AND GIFT DIRECTORY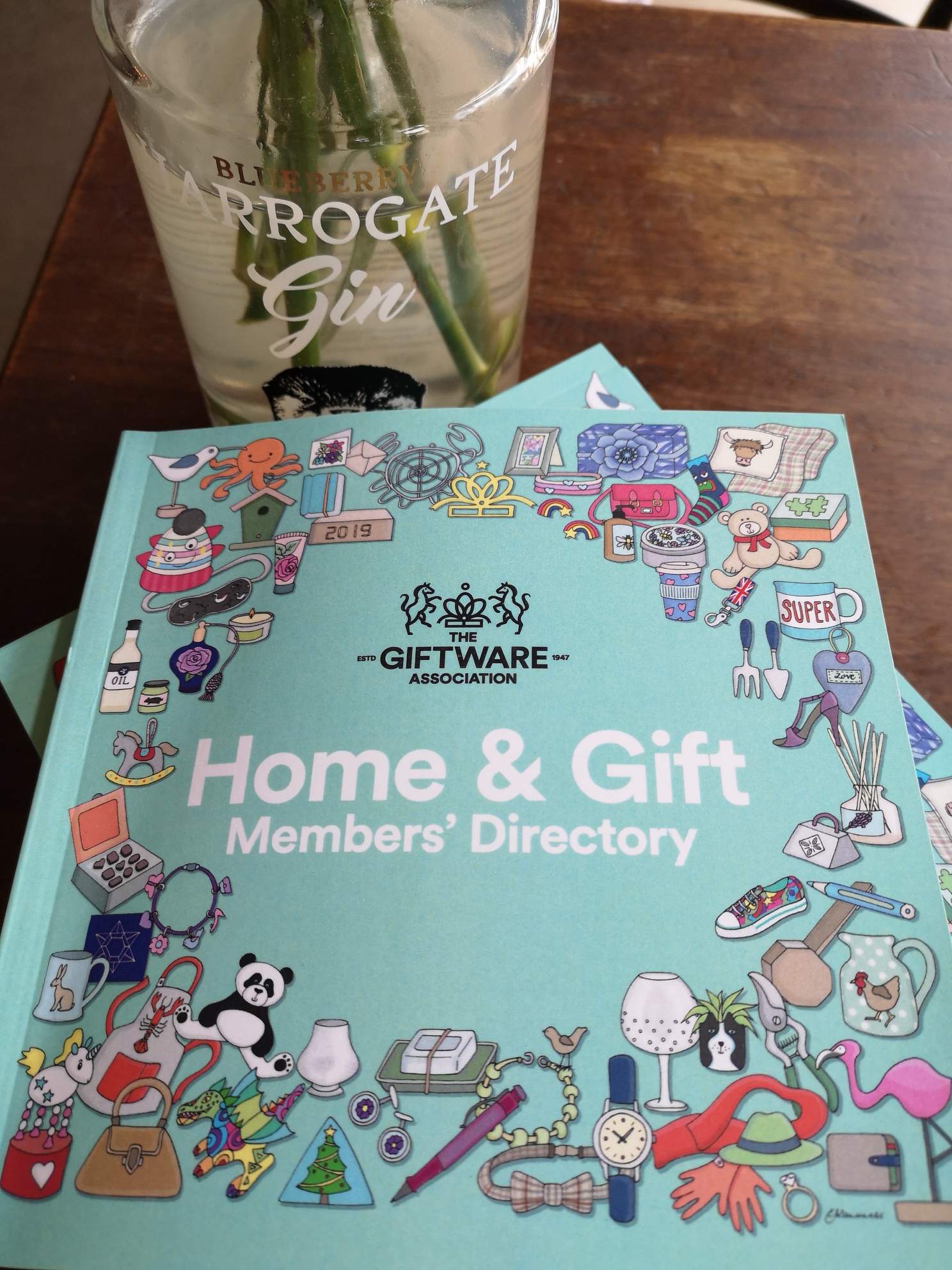 Harrogate Home and Gift Directory
If you are a buyer and attending Harrogate Home and Gift Festival today, there is still time to pick up the Giftware Associations Home and Gift Members Directory. Directory's will be available in the Indigo Lounge, outside the Design Point Halls as well as throughout the show, or ask a member of our team and we can drop one off.
A perfectly sized directory featuring some of our members who are exhibiting at the Harrogate show. We aim to raise the profile of all that are involved to buyers , retailers and all who attend the show. The GA is the voice of the home and gift world and we want to help he industry thrive.
If you are a buyer and want to find out the very best in exciting products then in addition to this directory, the GA team can introduce you to our members and help you source the best ranges.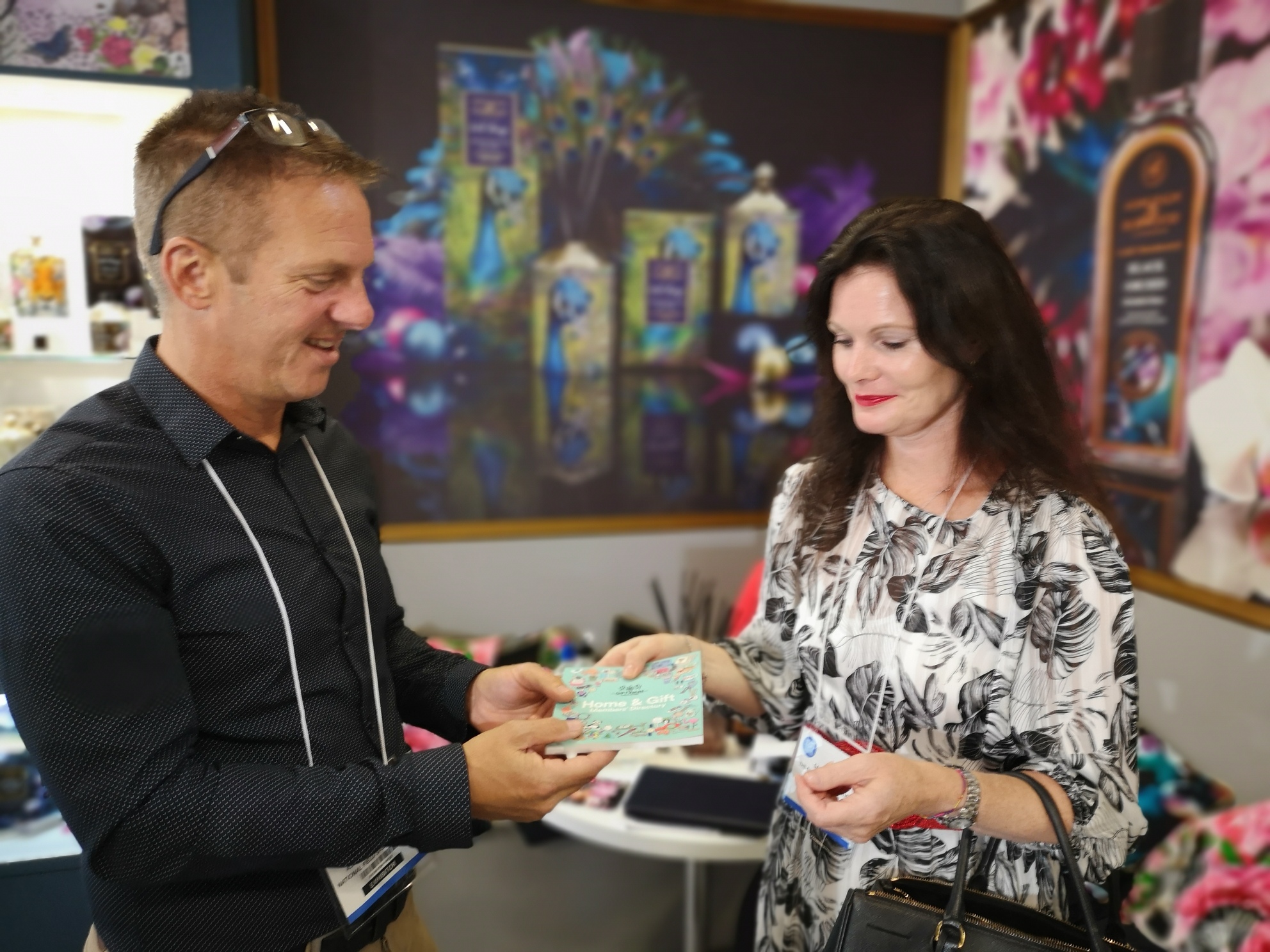 CEO Sarah Ward and Ashleigh and Burwood collecting their copy
The members directory front cover has been lovingly illustrated by one of our members Emma Lawrence, and features our members products and gift ranges.
Emma Lawrence is an award-winning freelance illustrator with a range of greetings cards and children's books. Her unique and recognisable style using pen and mixed media is fresh, fun and appealing. Customers love the clean lines, humour and popular themes from animals wearing wellies to jugs and cups full of wild flowers. The beautiful Shropshire countryside, where her studio is based, provides plenty of inspiration for her drawings. She has been a runner up in the Gift of the Year competition twice and the exposure has helped her secure several licensing partnerships, with products being launched this year. You can see more of her work here