 GIFT OF THE YEAR FINALIST BRINGING BUGS AND BUTTERFLIES TO SPRING FAIR
[gallery ids="3521,3522" type="rectangular"]
The last 12 months have been exciting for a Shropshire based illustrator, author and designer.  Emma Lawrence has had her third children's book, Butterflies, published and developed a range of gifts and stationery from the illustrations which have led to further success.
Emma won a place at Manchester Stationery Show in November as part of their Launchpad competition for new products and designs.  Her Little Nature Explorers® range features the cheeky and appealing bug characters from her children's books and is a fantastic way of encouraging children to enjoy and explore nature.  The products include, colour-in cards, enamel bug mugs, wildflower seed paper, stickers, notebooks, keyrings, magnets and badges.  Perfect for boys and girls of all ages, they are unique with Emma's fresh and clean style.  They are all made in the UK and made from environmentally friendly materials where possible.  For example, the amazing seed paper is made in one of the oldest mills in the UK and contains British native wildflower seeds.  The gifts which are educational, fun and encourage creativity have made it to the final of the prestigious Gift of the Year 2018 competition which is organised by the Giftware Association.  She now has the opportunity to exhibit for the first time at the International Spring Fair between the 4th and 8th February at the NEC.  She hopes to meet new customers for her greetings cards and gifts as well as develop exciting licensing partnerships to develop her designs into an array of new products.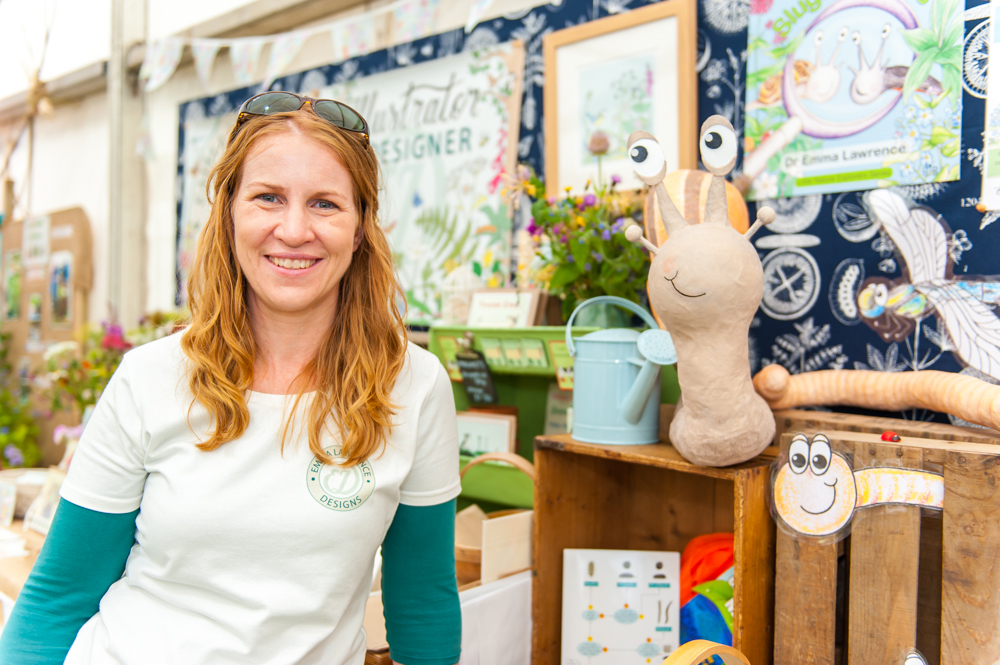 Of her success, Emma commented, "I am absolutely delighted to have made it to the final.  It was a wonderful surprise.  It means such a lot as the competition is so high and from huge companies who are already very established and sell internationally.  I am so pleased that my designs and products have been well received as I am keen to develop them further."
After leaving a successful 20-year career as a Clinical Neuropsychologist in the NHS, Emma has finally been able to fulfil her dream of illustrating, writing and design.  Emma has a wonderful range of greetings cards, stationery and gifts.  She has three books published so far in the Little Nature Explorers® series: "The Worm", "Slugs and Snails" and "Butterflies".  They are non-fiction, rhyming tales, which contain fascinating facts about these little creatures and their interesting lives, whilst taking the reader on a journey to explore our beautiful, natural world.
For more of Emmas work visit
and
www.littlenatureexplorers.com