 GIFT OF THE YEAR - MYTHBUSTING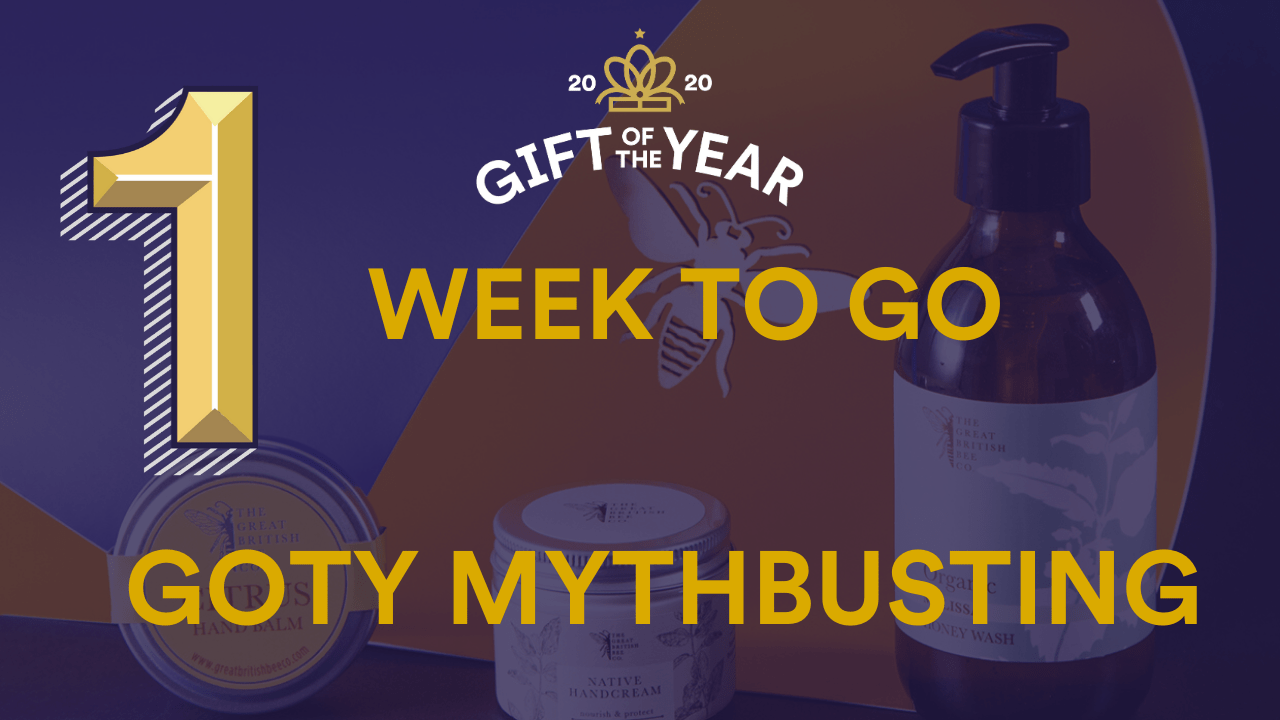 You still have a few days to enter our Gift of the Year 2020 competition, but if you are still sitting on the fence then maybe a few of our Frequently Asked Question will help you enter your amazing products and ranges.
I DON'T HAVE ANY NEWS PRODUCTS
The products only have to be available throughout 2020, they don't have to be brand new, We prefer products that haven't entered before, but you can enter into a new category, as each year we change judges so the competition is seen with fresh eyes, You can view the judges here
That's fine, the actual product needs to be available from February. If you have prototype imagery these will be fine for the initial stages of judges, which is all carried out online. Please give us a ring on 0121 237 1142 if you still have any questions about what you can and cant enter.
This is not true, in the last few years competitions, over half of the entrants and winners have been non-members and this is growing year on year as the competition grows and grows within the industry. The competition is judged on merit of the products rather then being part of an association, with a lot of the judges not even associated with the GA in any way.
Again this isn't true, we welcome a whole range of companies of all different sizes, last year winners, Hot Smoked are a start up. We even have categories where smaller or newer companies are ore welcome as ultimately any company stands a chance of winning.
I DON'T EXHIBIT AT SPRING FAIR
This is not a requirement to enter the competition. the awards ceremony is hosted by Spring Fair which we are very grateful for but its not a requirement to enter the competition. The event is a great networking event for the industry to get together and celebrate success.
You still have time to enter the competition with only one more day to get registered and entered, but of you do have any more queries the the team will be more than happy to help if you give them a ring on 0121 237 1142 or email enquiries@ga-uk.org