 GIFT OF THE YEAR SUCCESS STORIES - PAPER MIRCHI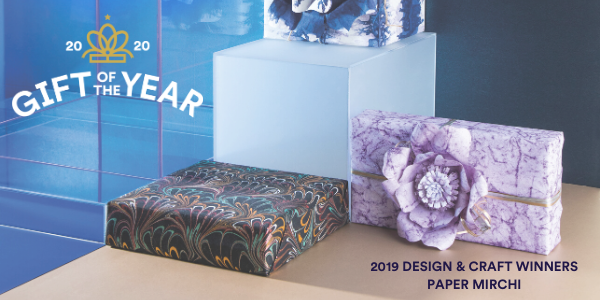 Company Name: Paper Mirchi  
Product: Handcrafted Artisan Gift Wrap Sheets
How has winning the awards affected sales of theproduct and your business?
Winning the GOTY award two years in a row has definitely helped to raise the profile of my brand. Buyers have more confidence in products that are endorsed by industry experts and what can be better than winning an award!
Have you got any success stories from when the awardswere announce at Spring Fair until now?
Since winning the award at Spring Fair earlier this year, I've had a noticeable increase in sales especially from overseas buyers. Boasting the winner logo on my website as well as social media has helped to draw more attention to my relatively infant brand. 
What have you learnt from entering the competition?
Buyers are constantly looking for new products and entering GOTY is a great way of introducing new designs. It is definitely worth entering award competitions and it's not all about winning. 
Will you be entering the awards again?
Definitely! Increasing brand awareness, introducing new products and free press are some reasons to enter the awards - being shortlisted or winning is a bonus!
YOU HAVE UNTIL THE 29TH NOVEMBER TO ENTER YOU FABULOUS PRODUCTS