 GIFT OF THE YEAR SUCCESS STORIES - T&G WOODWARE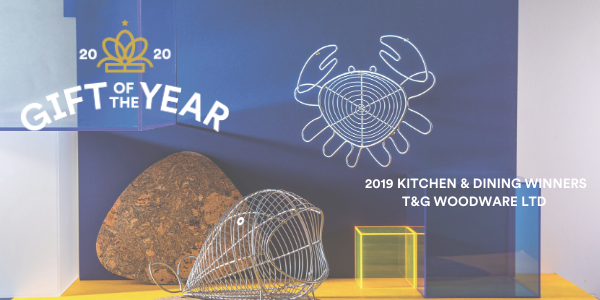 Company Name: T&G
Product: 'OCEAN' – HELP MAKEA WAVE OF CHANGE!
How has winning the awards affected sales of the productand your business?
The response to therange has been fantastic, with many of the retailers placing orders and supportingthis range. The message behind the range is so important that everyone wants tobe involved.
Have you got any success stories from when the awardswere announce at Spring Fair until now?
Yes, many retailershave had window displays of the range, and displays within store – this hasencouraged the wider public to support the charity. We have also had interestfrom consumer magazines/journalists who are also keen to tell the story.
What have you learnt from entering the competition?
To have a go, tohave a story or reason behind your product launch. The awards also carry weightin terms of the endorsement of your product/range.
Will you be entering the awards again?
Yes
YOU CAN STILL ENTER THE AWARDS UP UNTIL THE 29TH NOVEMBER