 MEMBER SPOTLIGHT - THE SOMERSET TOILETRY COMPANY
MEMBER SPOTLIGHT - The Somerset Toiletry Co
Can you tell us a bit more about your brand?
Located in the heart of the west country, family-run The Somerset Toiletry Co is in its twenty-fourth year of business. We like to think we are known for our diverse range of bath, body and home fragrance products that appeal to many retail outlets and customers. You will always find the best ingredients affordable within each of our product's price points. This falls in line with our ethos; exquisitely made, honestly priced. Fundamentally, our desire has always been to offer products to our customers that are not only beautifully designed but also packed with the very best ingredients and finished with a competitive price point.
Who is your audience?
We offer a variety of product lines, each with unique designs, formulations, and target audiences. We believe we offer a little something for everyone, although traditionally, most of our consumers are mature females with love for fragrance and good quality products. However, we have some new contemporary collections we are launching this year that are targeted at a younger audience, such as H2EAU London, which has had a great reaction from the trade already!
How long have you been trading and what is the history of the company?
Founded in 1999, The Somerset Toiletry Company was the brainchild of husband-wife duo Roger & Sakina Buoy. After selling their initial bath and body business, serial entrepreneur Roger and aromatherapy expert Sakina identified a gap in the market to produce beautiful, honestly priced luxury toiletries. The early years brought success in making body care for private labels. The business would go on to develop its own distribution ranges. Trade Fairs worldwide have been used to build brand awareness and develop valued customer relationships. Overall, it's been a journey of growth that is still as exciting as it was in the first few years of business.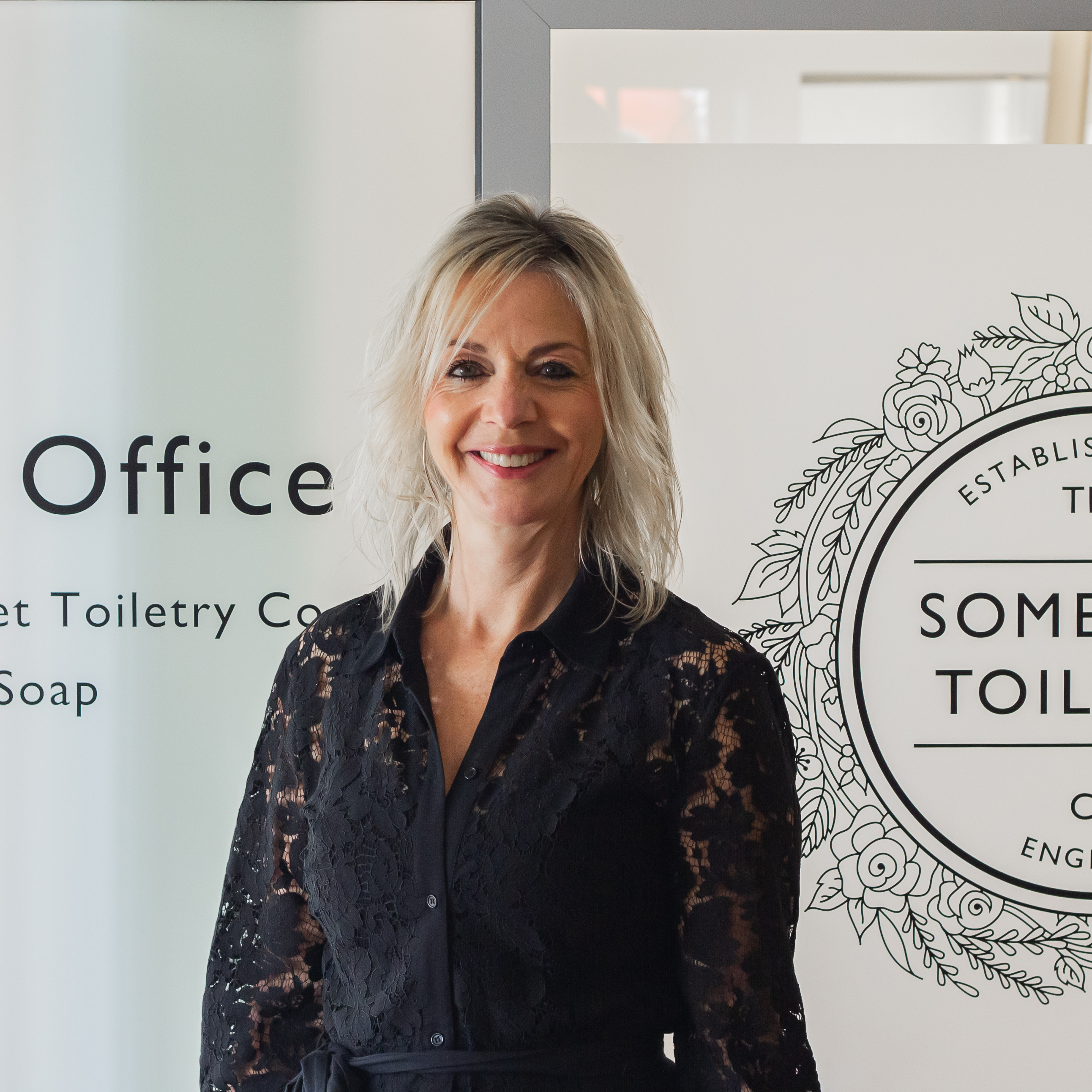 What three words best describe your business and its products?
Creative, Innovative, Affordable
Where do you find your inspiration?
The thrill we chase at is the pure rush of joy we experience when we see our latest product featured in a customer's store or within their home. It's a feeling we love and keep seeking out. We work so hard for many months to get our products as close to perfect as possible. The final product is always our baby that every single one of us has poured time and energy into. This is ultimately our inspiration.
Do you use social media to promote your business? How has this landscape changed over the years within the home and gift industry?
Yes, we mainly use Facebook and Instagram to engage with our followers. We love to share new products, offer giveaways and behind-the-scenes videos. As more people use social media it gives us a the chance to share the things we care about, such as Billy Chip a homeless charity we work closely with and the personality behind the brand.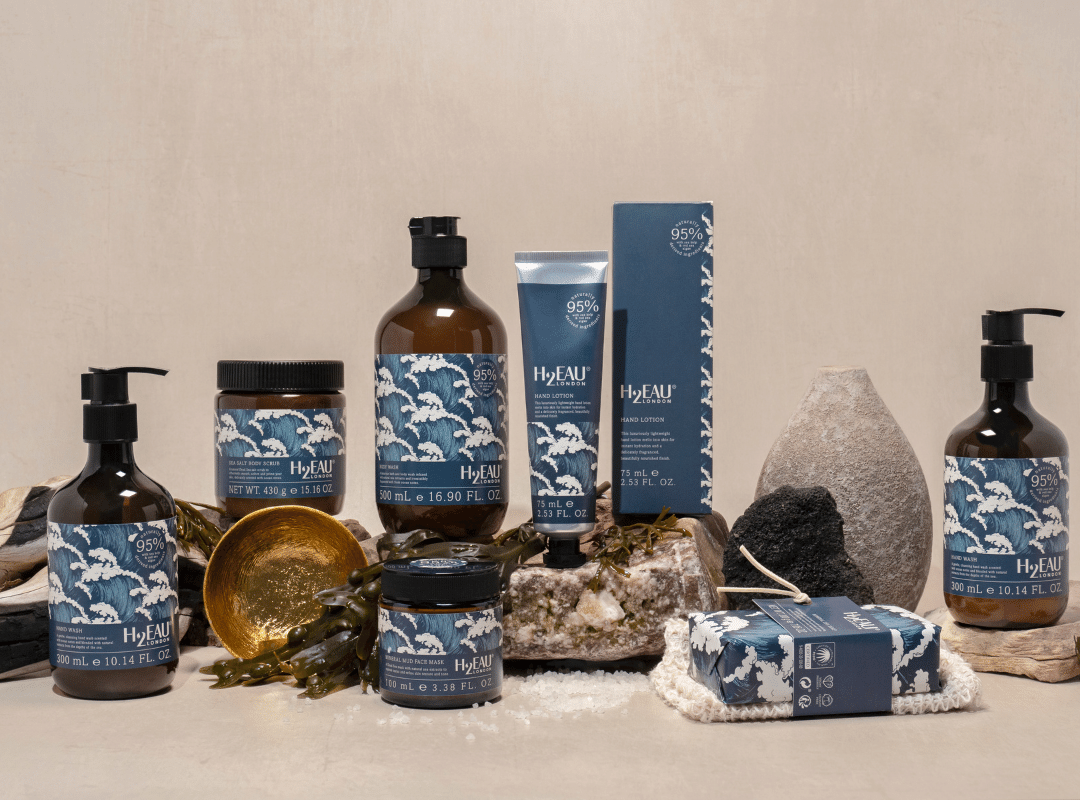 Do you do any advertising/PR?
As an SME, we don't have huge marketing budgets, which is reflected in our pricing; however, we are always keen to reach new audiences. We have typically used trade shows to showcase our bath & body care and reach new customers in the trade.
What do you wish you'd known at the very beginning of starting your business that you know now?
If you make quality products that come from a place of love and good quality, people will often want to buy in and create business relationships with you. This is a crucial insight we gained during our first few steps as a company. In retrospect, we would have told ourselves to relax and enjoy the entirety of the journey. It rings true today more than ever.
Do you feel the economic climate is improving or is it getting tougher to trade?
We see it getting more challenging as the price of almost everything has risen in recent years. When you partner this with the budgets of consumers being squeezed, you get a big challenge. However, we feel that we offer great value at affordable price points. Therefore, we are not yet as fearful as other companies or sectors might be.
What do you see as being the biggest problem for giftware suppliers in the gift industry?
The gift trade is all about newness. Our trade customers need new products to keep the consumers coming into their shops looking and purchasing. If suppliers start to throttle back on bringing new products to market, that could cause issues. Some repeat purchases, but new products excite consumers; we must create excitement. No excitement, no new spending.
What news do you have to share with us so we can celebrate your achievements in 2022, and what are you looking to achieve?
We are proud to have brought soap production in-house here in Somerset to reduce our carbon footprint and continue our sustainable ambitions. We are committed to making the highest quality soap whilst ensuring we do no harm to the planet and only positively contribute to our world. This is reflected in our sustainable Ministry of Soap range, which uses RSPO-certified segregated sustainable palm oil.
In 2022, we will continue to expand our sustainable offering into The Somerset Toiletry Co ranges. A few examples of this include the removal of colourants from our soaps, introducing hand wash refills in our Naturally European range and overhauling our packaging to ensure our offering is as recyclable as possible and contains recycle plastic where suitable.
Find out more at the Somerset Toiletry Co Website - https://thesomersettoiletryco.co.uk/