 GIFT OF THE YEAR - THE FINAL MONTH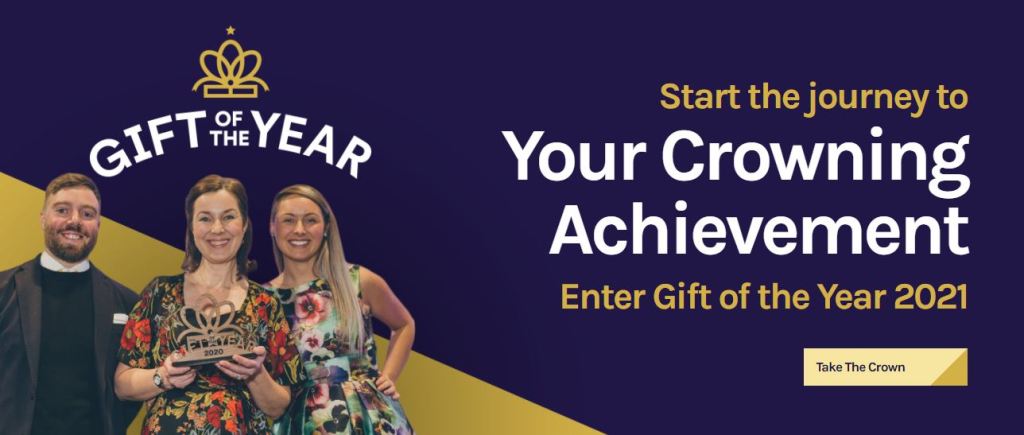 As the Nation enters into Lockdown 2.0, The Gift of the Year 2021 competition enters into its final month. There is still plenty of time enter and get your products and ranges in front of our fabulous judges who are made up of buyers and retailers.
The competition is a unique platform to showcase your creativeness and innovativeness, and this year with the absence of shows and trade fairs, we really want to make it the best year yet and an awesome opportunity for you as a business to be seen by new buyers who will be looking for the next best sellers and newest products to market.
If you haven't entered Gift of the year 2021 the countdown is on to maximise the use of our nominated logos to really shout about the competition


Take a sneak peek at some of the entries already entered into the competition. As an entrant we will ask you to complete a short interview which we will share on our website blog and also our Facebook page, giving you further exposure to buyers and retailers of your fabulous products.

If you haven't already heard, our new podcast series catches up with previous winners of Gift of the Year and well as industry professionals, with the aim of shining a spotlight on our industry and the creativness withinand  a focus on Gift of the Year and where the competition has taken them. The first three episodes are live now

UNITED ODDSOCKS - LISTEN
If you have any questions or would like to know more then please get in touch with the team who will be more than happy to help and guide you through your entry on awards@ga-uk.org