 GIFTS OF HOPE - DRAGONFLY DICHROIC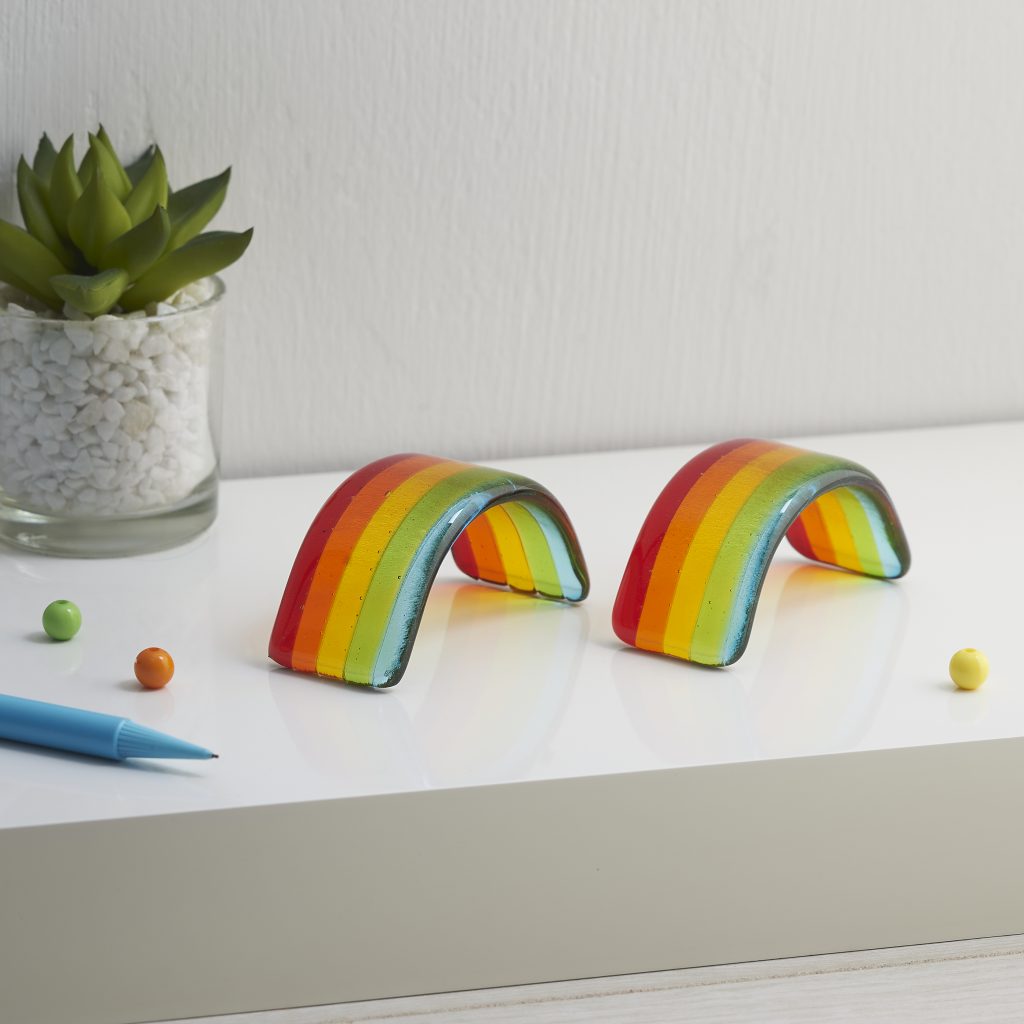 Meet Dragonfly Dichroic who have entered into our Gifts of Hope competition with their wonderful rainbow glass sculptures
Tell us about your business….
After I had to retire from school due to problems with my balance I have taken my passion and turned it into a business.
I hand cut and fire a range of fused glass pieces in my garden studio.
I won a silver award for best gift at Scotlands Spring Trade Fair for my croft range the first time I showed.
I now supply around 100 independent outlets as well as the National Trust.
How has your business been affected by Covid-19?
Most of my orders placed at the January Trade fair has been put on hold.
But the rainbow range especially the double rainbow of hope set has been a wee godsend for my website as well as a few trade customers who have managed to switch to online or local sales. They have managed to keep us all going
What prompted you to create a new product during this time?
My 15 year old and I were both starting to struggle with lockdown so we came up with a 'let's cheer ourselves up' project. We took the scraps of glass left from making the larger rainbows I'd launched in September and made sets of 2 for friends and relatives which we posted or delivered by hand.
It was so lovely to watch the photos spread over social media and to see who people had shared theirs with.
We gave about 100 away but so many people got in touch asking for them that we decided to make some to sell while donating 25% of retail sales to Strathcarron and so far have donated enough money to run the hospice for 48 hours.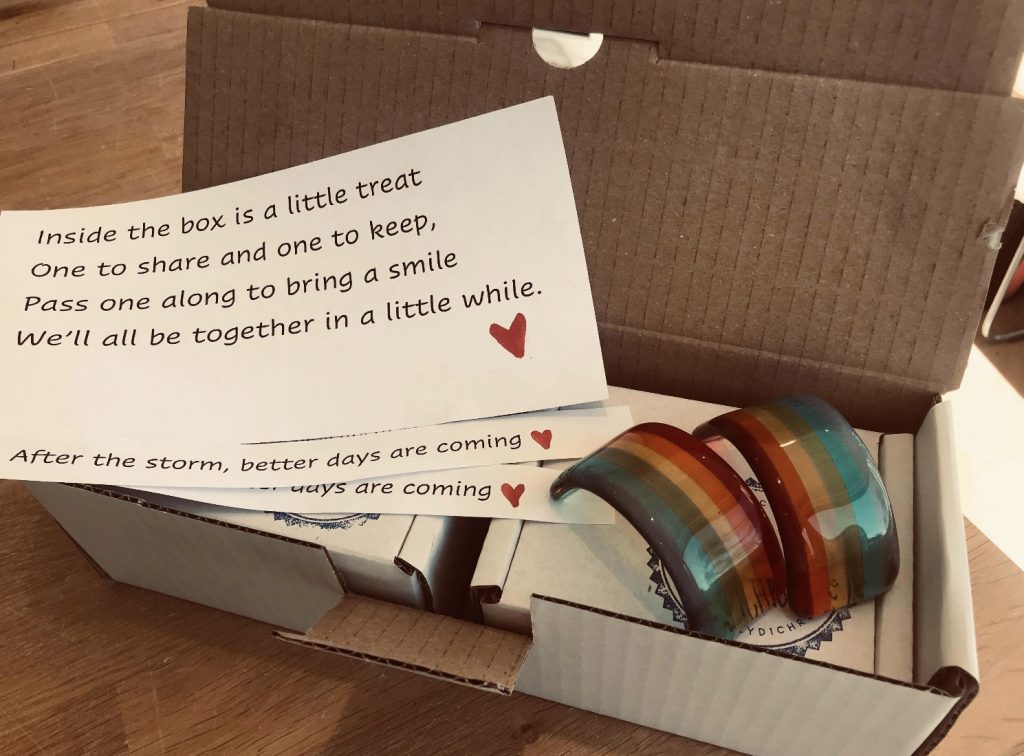 What can you tell us about your Gift of Hope?
The double rainbow of hope set consists of a white cardboard box which when opened you find 2 layers of blue tissue – just like an old fashioned box of chocolates.
When you peel the tissue back you find a verse (which my daughter tells me is corny):
Inside the box is a little treat,
One to share and one to keep,
Pass one along to raise a smile,
We'll all be together in a little while'
Once you opened the other layer of tissue you find 2 white boxes. In each one is a teeny glass rainbow with a note saying 'After the storm better days are coming'
Which charity does your Gift of Hope raise money and awareness for and why have you chosen them?
We chose Strathcarron Hospice as my mother has been in their care until very recently.
Where can your product be purchased? Please share your web links so we can direct people to you:
The rainbows are sold on my website currently :