 HENRI DAVIS - THREE WAYS TO BE FIT FOR THE FUTURE SEMINAR
T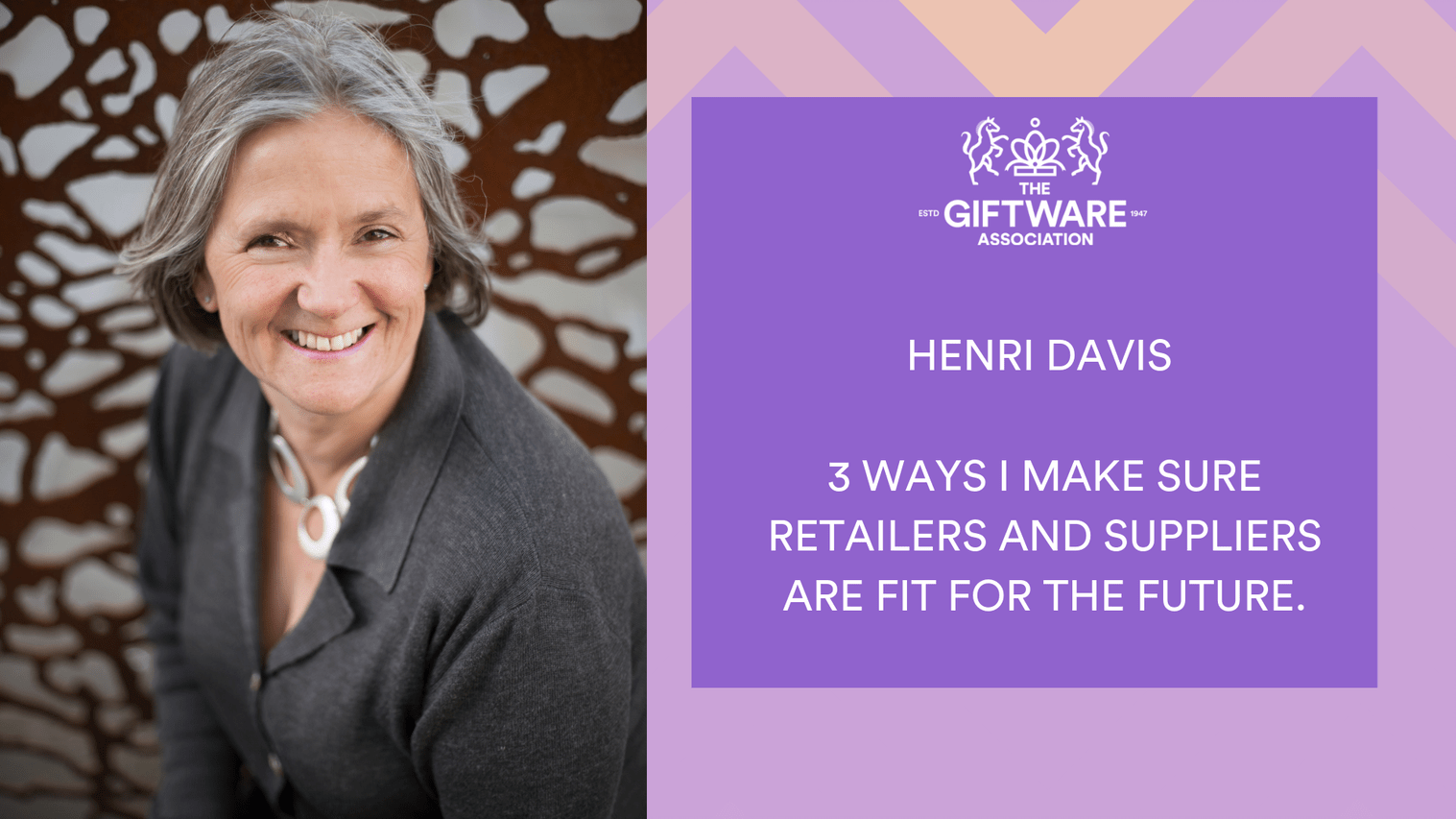 WHEN: 2ND MAY

WHERE:??THE GIFTWARE ASSOCIATION OFFICES IN?BIRMINGHAM

Independent retail advisor,?Henri Davis?will be presenting a workshop on ensuring that your business is fit for the future. The event is part of?The Giftware Association's?education seminars. Henri Davis explains "The current?economic uncertainty is impacting consumer spending, but people will always want relevant, quality products that represent good value for money. To be fit for the future I believe you need to have three key things: great products, great service and a realistic plan that gets you results."

Workshop Objectives

This workshop will help you become 'fit for the future', we will look at the three elements mentioned above so you understand what this means for your business, you can then go away and start to develop realistic plans to take you through 2019 and into 2020 and beyond.

If you are a small business owner thinking about the year ahead or someone in a bigger company involved in business planning, this workshop will suit you. Stepping away from your business for a day to discuss your thoughts and share ideas, allows you to be objective and see it from a different perspective.

Workshop Content

In this?workshop, you will work individually and in groups and leave with a plan of action.
Whether you are a supplier or retailer we will look at:
Your business
Your competitors
Your current customers
Your target customers??
This workshop will?be participate, relaxed, enjoyable and satisfying; I hope you feel it is a day well spent and look forward to
https://www.bbc.co.uk/news/technology-40483495 working with you.? ? ? ? ??
? 

To book your place use the above link or to arrange a 30-day invoice, please contact?Simone on?Simone.rose@ga-uk.org