 GIFTS OF HOPE - TEMPLE ISLAND COLLECTION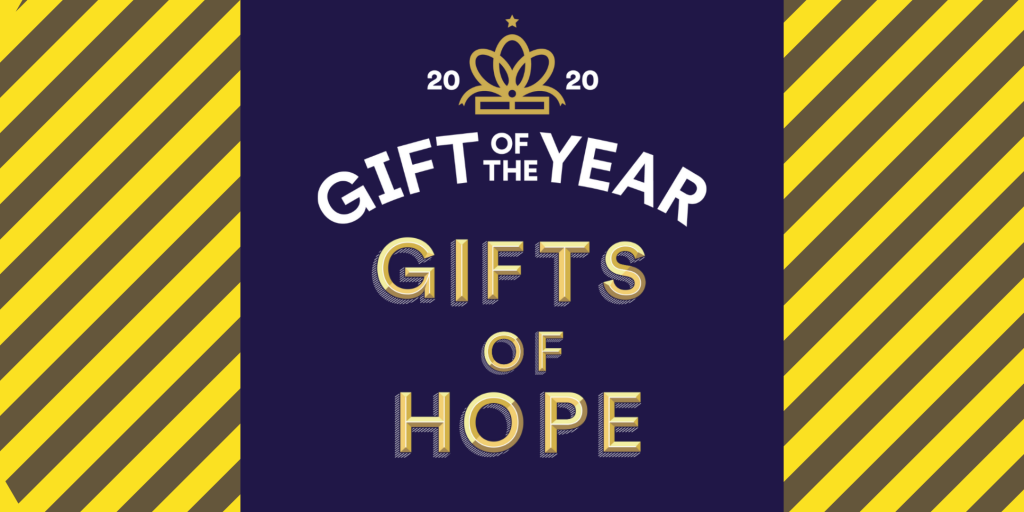 Meet some of the entrants into our Gifts of Hope competition. We caught up with Temple island to find out more about them as a business and their products they entered for the competition. You can enter into the competition here
Tell us about your business….
The Beginning…
Temple Island started in the heart of the Chilterns in 1993. Fuelled by a passion for art and business, Justin Fielder, son of renowned British artist, Angela Fielder, originally set up Temple Island as an art dealer and publisher. Early customers included galleries and department stores.

Justin proofing the first run of prints on the press
As our stable of skilled artists grew, we began selling direct to customers at Craft, Garden and Home shows. With business ticking over nicely, a casual approach from buyers at Tower Bridge asking to sell Angela's painting of the bridge sparked the change that led Temple Island to become the well-known brand it is today.
Alongside Tower Bridge, we were delighted to discover a huge appetite for beautifully designed, thoughtful gifts and souvenirs. We expanded our portfolio, producing not only characterful, colourful artwork but complete, co-ordinated gift ranges for retail, heritage and visitor attraction customers.
Iconic Collections
In early 2000, Temple Island launched the first of our iconic collections; London Red Bus, Landmark and the super successful Heritage range, featuring hand drawings of sights and scenes from Britain's famous historic cities.

The design we simply called Red Bus
Led by our love of great British design, we set about designing and creating many more ranges celebrating the country's best-loved sites and landmarks. Our collaboration with talented British artist, Alice Tait, produced 'Alice Tait London – a beautifully illustrated map of London on textiles, stationery and ceramics – which is currently the best-selling gift range in London.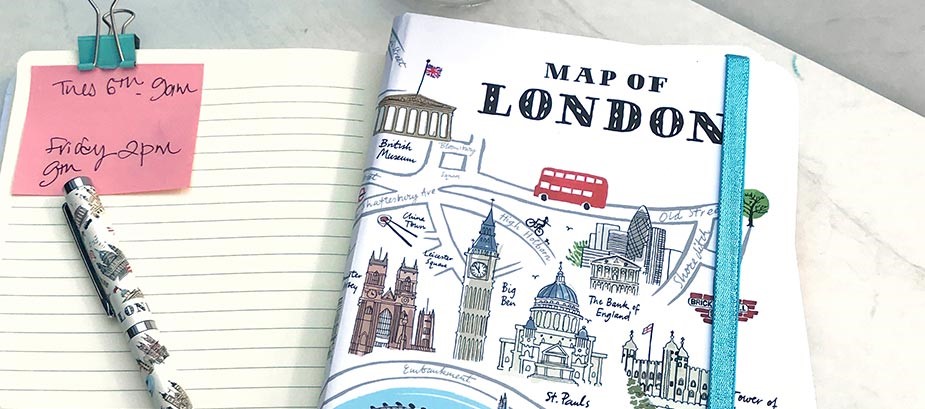 From Alice Tait's London Map range
In 2004, Lucy, Justin's sister, joined the team visiting customers face-to-face and is now Sales Director, managing the Sales Team and key accounts.
We are proud that our commitment to good design and product quality has made us the giftware supplier of choice for some of the world's biggest retail brands and attractions.
Over the past five years, our team, portfolio and operations has grown to meet the unique customisation and supply chain needs of our customers. Our latest collaboration is with Jessica Hogarth who will be launching her first Christmas gift range with us very shortly.

Today you will find our best-selling own-brand gift ranges and bespoke gift products in more than 500 shops and visitor attractions across UK and Europe.
How has your business been affected by Covid-19?
As a supplier to the visitor market, museums, galleries, visitor attractions, and airports as well as high street and independent shops we lost all our customers almost overnight as they shut down to protect public health.
The Job Retention Scheme has been an amazing lifeline, we have furloughed all our staff except the directors as of today that remains the case but with non-essential shops tentatively reopening we see hope to see the green shoots of business appearing soon.
It would have been easy to give up and there has been times when that has been tempting, when all feels a little overwhelming but our 3 person director team has kept at it every day, keeping each other moving forward.
A new Christmas range designed and in production, a new artist collaboration with Jessica Hogarth announced, a new dog design range about to be launched too.
We have been forced to learn more about communication, social media, webinars and of course we are all now experts at a Zoom call.
Lots of exciting, productive things have been achieved as well as detailed granular analysis of our business and how different it will look on the other side of the virus.
What prompted you to create a new product during this time?
We a have NHS and other key workers in our Temple Island family, the strain on them particularly in the depths of lockdown has been immense.
We saw first-hand the lengths they go to keep the public and their own families safe. Some moving out of their homes away from their children, husbands or wives, brothers and sisters to protect them, it seemed mad and brutal.
We wanted to say thank you to those families that were sacrificing so much.
I saw a YouTube video on how to decorate mugs with Sharpies so with just 3 of us working and none of us able to use our production equipment we gave ourselves a crash course in mug and coaster decoration to bring a little brightness to some children during the most awful time.
What can you tell us about your Gift of Hope?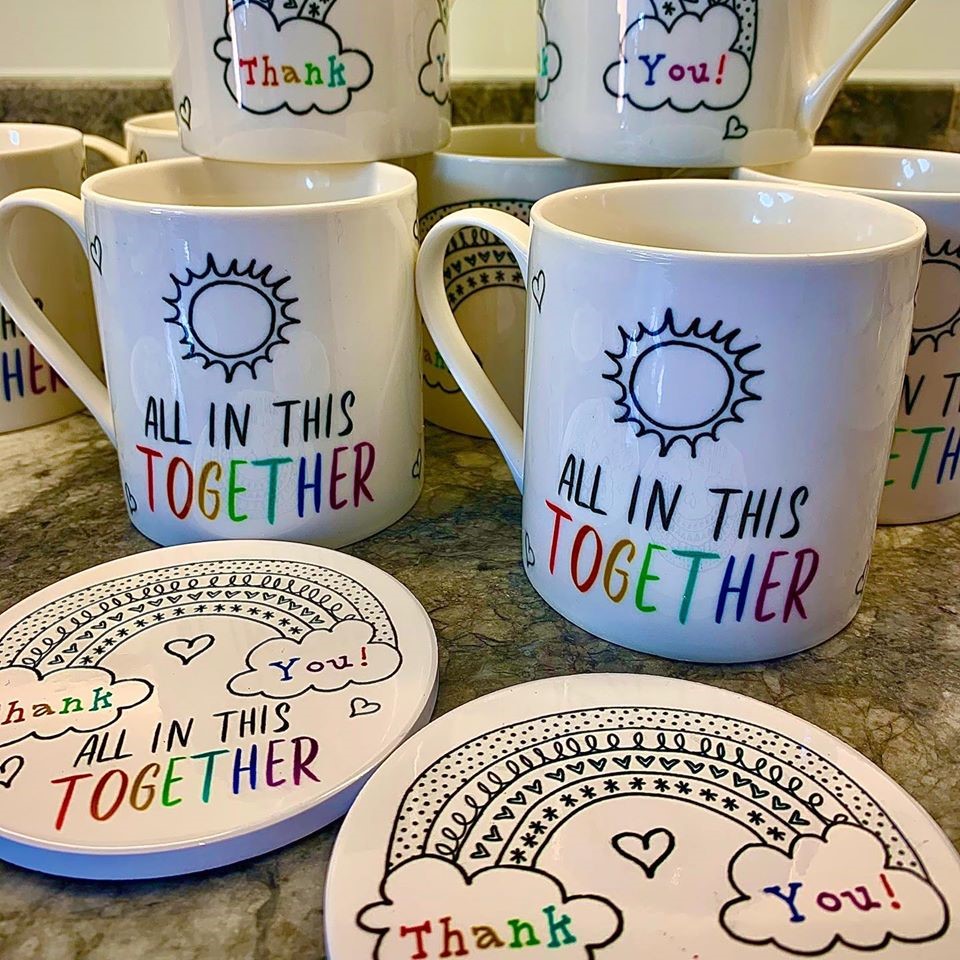 Very simple All In This Together and Thank You message that kids can colour and bake. It turned that most decorated them and rather keep it for themselves they gave them to their loved one which is beautiful!
Which charity does your Gift of Hope raise money and awareness for and why have you chosen them?
Poor mental health is huge risk particularly at this time we hope to bring a little light relief and distraction to children also on the frontline.
We hand decorated and delivered mugs and coasters to the children of key workers as a thank you for 'lending' us their loved one during the pandemic.
We posted it online locally and produced as many as we could with the blanks we had. All were given for free, we raised no money, it was done just to show love and support in a dark time.
Where can your product be purchased? Please share your web links so we can direct people to you:
You can learn more about our bespoke mug and coaster production facility and all of our gift products at www.templeisland.com
Instagram: @templeislanddesign
Facebook: @templeislanddesign
Twitter: @templeIslandCol
You can enter into Gifts of Hope here or below