 LAST CHANCE TO TAKE PART...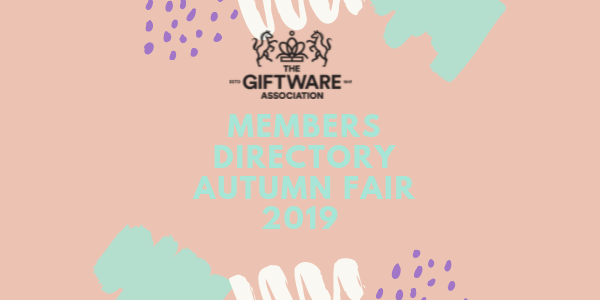 The Giftware Association, The British Travelgoods and Accessories Association and 
The Jewellery Distributors' Association have created a Member's Directory for Autumn Fair 2019. The directory will be handed out by the team to 100's of buyers and retailers.

This is your last chance to take part in this directory as its a fantastic way to get your products and business noticed. Every member who wants to be featured will receive a double-page spread to show off their products and a little bit about their business and stand number.

Add your company name to the listed company below who are taking part...

"Very nice directory and glad to be a part of it." - Victoria W, Designed In Colour
"The directory was beautifully produced and we were proud to promote BambooCup and our gorgeous handmade greeting cards in it. Our retailers love the size and inspirational selection of suppliers." - Jeremy Corner, Blue Eyed Sun
If you are exhibiting and would like to be featured, and to be sure that as many buyers can find your stand as possible, please fill in this form. You have until Friday 16th August to get your information to us so that we can build the directory and get it to the printers on time.
Booklet at 148 x 148mm
Supply press ready artwork as a (CMYK) PDF file with 3mm bleed and crop marks.


Do get in touch if you have any questions at all with The Giftware Association team at Callum.thompson@ga-uk.org