 GIFTS OF HOPE - THE CRAFTY KIT CO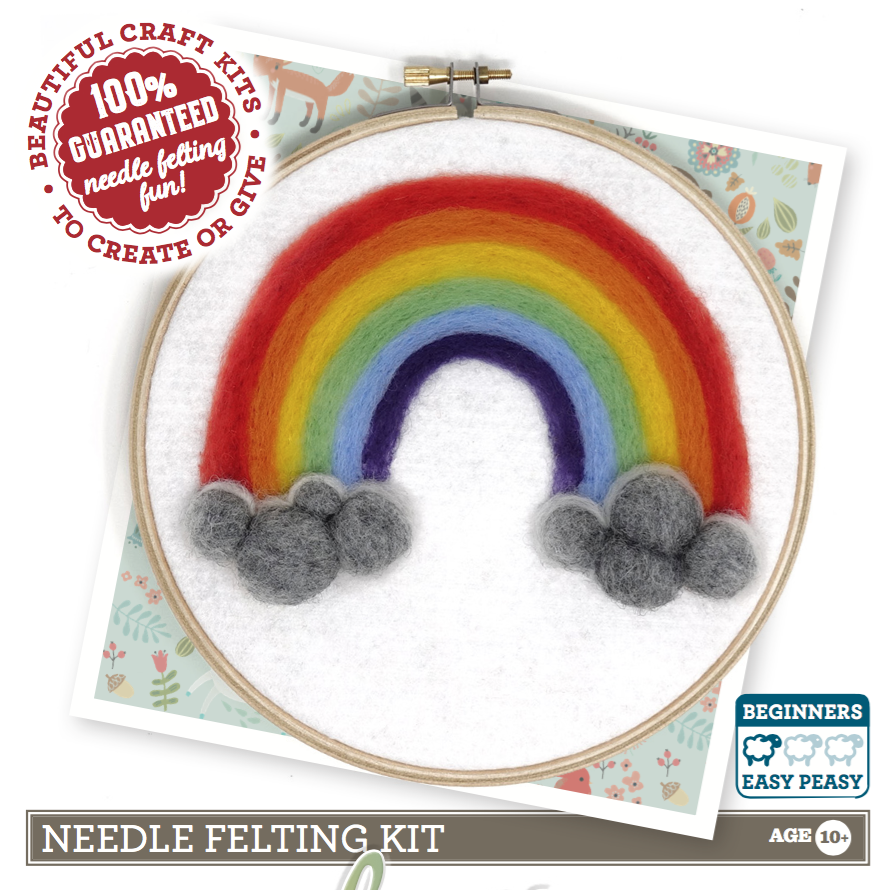 The GA caught up with recent entrants into our June competition of Gift of the year ' Gifts of Hope' to find out more about their products and how they are helping charities through this crisis. There is still time to enter our Gift s of the year competition which closes on 30th June. You can enter here
Tell us about your business….
I'm Jo and I launched The Crafty Kit Company in 2012. At the time I was also running shops selling beads, wool and fabric. Creating kits using all the lovely materials to hand seemed a logical next step! I've always been crafty; my dad was a watercolour artist and my mum was and still is always knitting, sewing or crocheting something beautiful. I'm very lucky to have been able to turn my passion into a successful business.
How has your business been affected by Covid-19?
It would be fair to say that our business has thrived during the pandemic. I'm very grateful to sell a range of products that people really wanted to buy during lockdown. We've had our best 2 months in 16 years.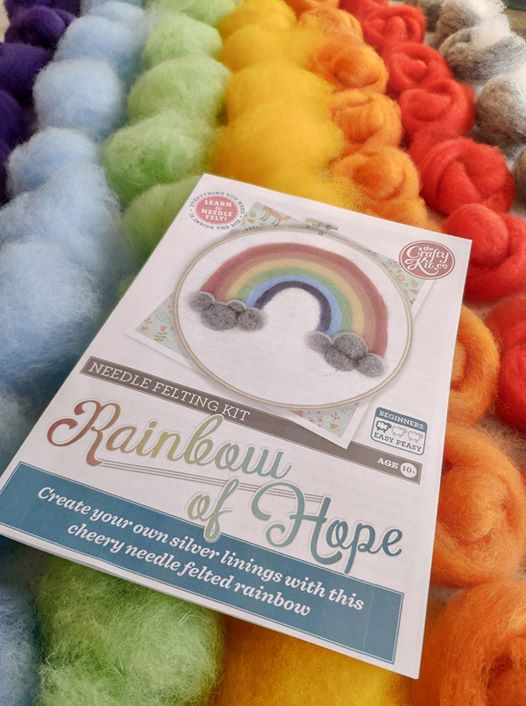 What prompted you to create a new product during this time?
I wanted to create a product that fitted with the rainbow theme and I also saw this as another opportunity for us to give back via our charity partnership with Buy One, Give One.
What can you tell us about your Gift of Hope?
Our 'Gift of Hope' is, coincidentally, called the 'Rainbow of Hope'! It's a needle felting kit containing everything you need to create a beautiful rainbow on a wool felt backing, framed in a round embroidery hoop all ready to hang on your wall or in a window.
Which charity does your Gift of Hope raise money and awareness for and why have you chosen them?
We are a 'business for good' and so it was easy for us to pick a charity to donate to. Through our partnership with Buy One, Give One, we are donating one £1 per kit which pays for a meal for a family in quarantine in the Philippines.
Where can your product be purchased? Please share your web links so we can direct people to you:
You can purchase the 'Rainbow of Hope' on our website at www.craftykitcompany.co.uk