 GUEST BLOG - NEW ENGLISH TEAS
TEA TIN GIFT GUIDE - SIX OF THE BEST TEA CADDY GIFTS FROM NEW ENGLISH TEAS
Looking for the perfect gift for a tea-loveror maybe a family member or a friend? From vintage styles to Royal memorabiliato Beatrix Potter and Alice in Wonderland inspired caddies, our gift guideshowcases an eclectic range of tea tin gift ideas.
VINTAGE
First up in our gift guide is this Vintage Victorian English Tea Gift Set. Thismakes a perfect gift for a vintage lover or fan of a retro style. This gift setincludes 3 loose-leaf tea mini tea tins plus a 40-teabag tea caddy. Each teatin has a beautiful Victorian-inspired design in mint green with gold embossingand contains Earl Grey, English Afternoon and English Breakfast blends.
BRITISH ROYALTY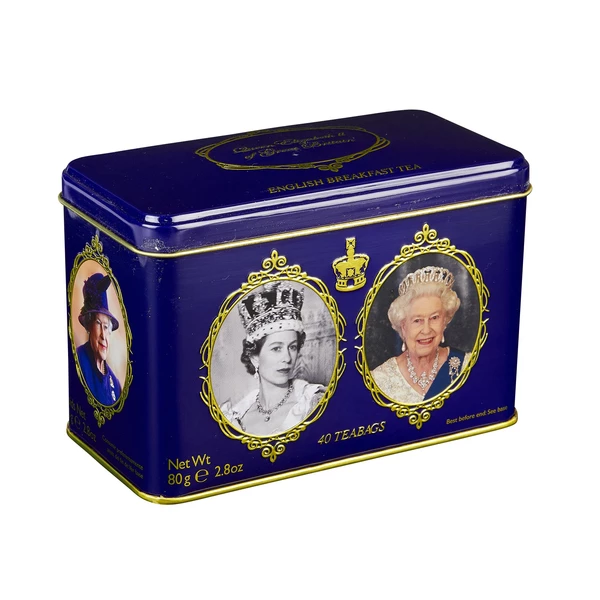 This commemorative tin would make a fantasticgift for fans of the British Royal Family. It is an essential, must-have teacaddy for royal memorabilia collectors. This Queen Elizabeth II commemorative tea tin isdesigned with iconic photographic portraits of the Queen throughout her lifewith complementary information about her reign and contains 40 classic EnglishBreakfast teabags.
BEST OF BRITAIN AND LONDON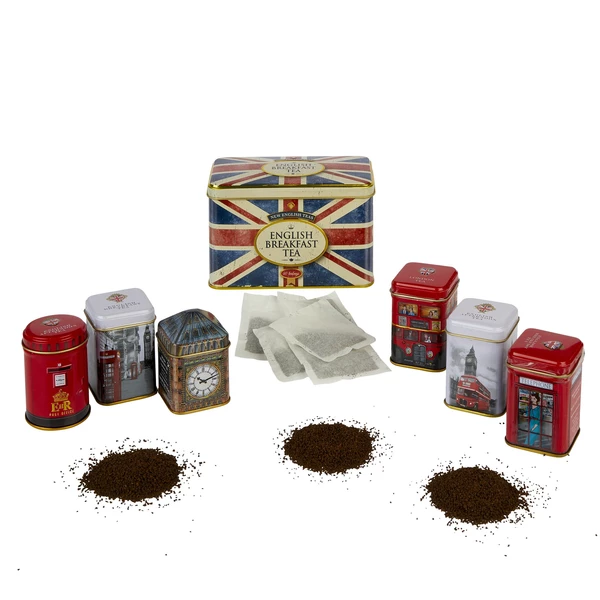 Celebrating the very best of Britain andLondon, this highly collectable tea caddy gift set evokes a sense of nostalgiaand patriotism. The set includes 6 loose-leaf tea mini tins in the design oficonic London landmarks including London's red buses, Big Ben, a red postboxand a red phone box. Plus a retro-style Union Jack caddy with 40 teabags ofEnglish Breakfast and English Afternoon tea.
BEATRIX POTTER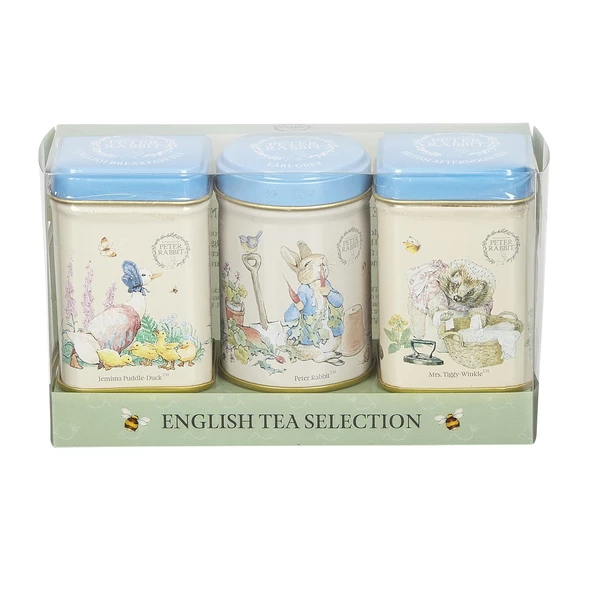 This gift is perfect for fans of Beatrix Potter. The gift includes 3 mini teatins beautifully illustrated in the most famous Beatrix Potter characters,featuring Peter Rabbit, Tiggy-Winkle, and Jemima Puddleduck and including EarlGrey, Afternoon, and English Breakfast teas. These officially licensed teacaddies are essential Beatrix Potter memorabilia for collectors.
ALICE IN WONDERLAND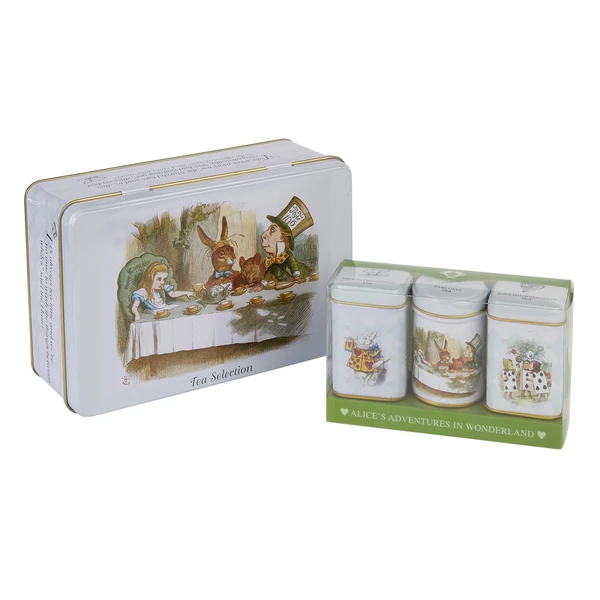 This Mad Hatter's Tea Party selection of teacaddies is the ideal gift for those who love all things Alice in Wonderland andis essential memorabilia for collectors. The gift includes 3 loose-tea minitins plus a 100-teabag tin, packed with English Breakfast, Earl Grey, andAfternoon teas. Each tea caddy is beautifully illustrated with classic Tennieldrawings of Alice, the Mad Hatter and the March Hare and memorable quotes fromLewis Carroll's iconic novel.
ART DECO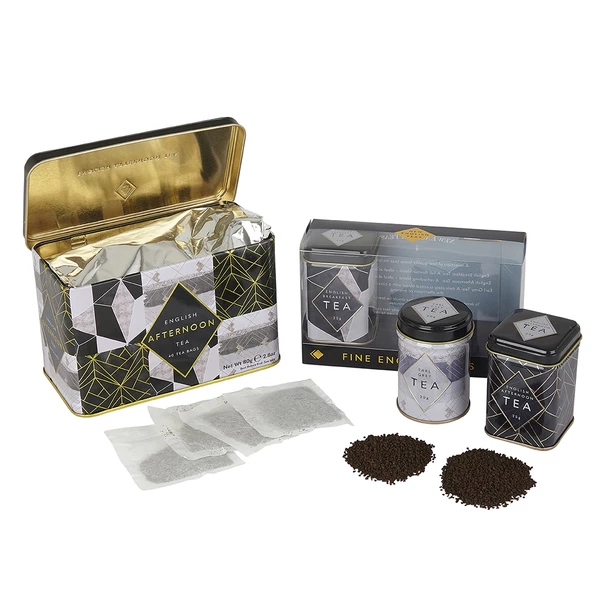 Inspired by the Art Deco design movement ofthe roaring 1920s, this Art Deco gift set includes 3 stylishloose-leaf tea tins and a 40-teabag tin packed with English Breakfast,Afternoon, and Earl Grey tea. With a stunning Art Deco design with intricateembossing, this gift would be perfect for Art Deco enthusiasts or Great Gatsbyfans and would sit perfectly in an Art Deco-styled home.
This gift guide was written by New EnglishTeas who offers a wide range of beautiful tea tins, caddies, andcartons. You can shop the full range of tea tin gifts over at our website now.