The Benevolent Society Christmas Ball
The Giftware Association would like to invite you to our associated charity, The Benevolent Society Christmas Ball. The event on Thursday 7th December will be held at St Johns Hotel in Solihull. It is set to be a spectacular event.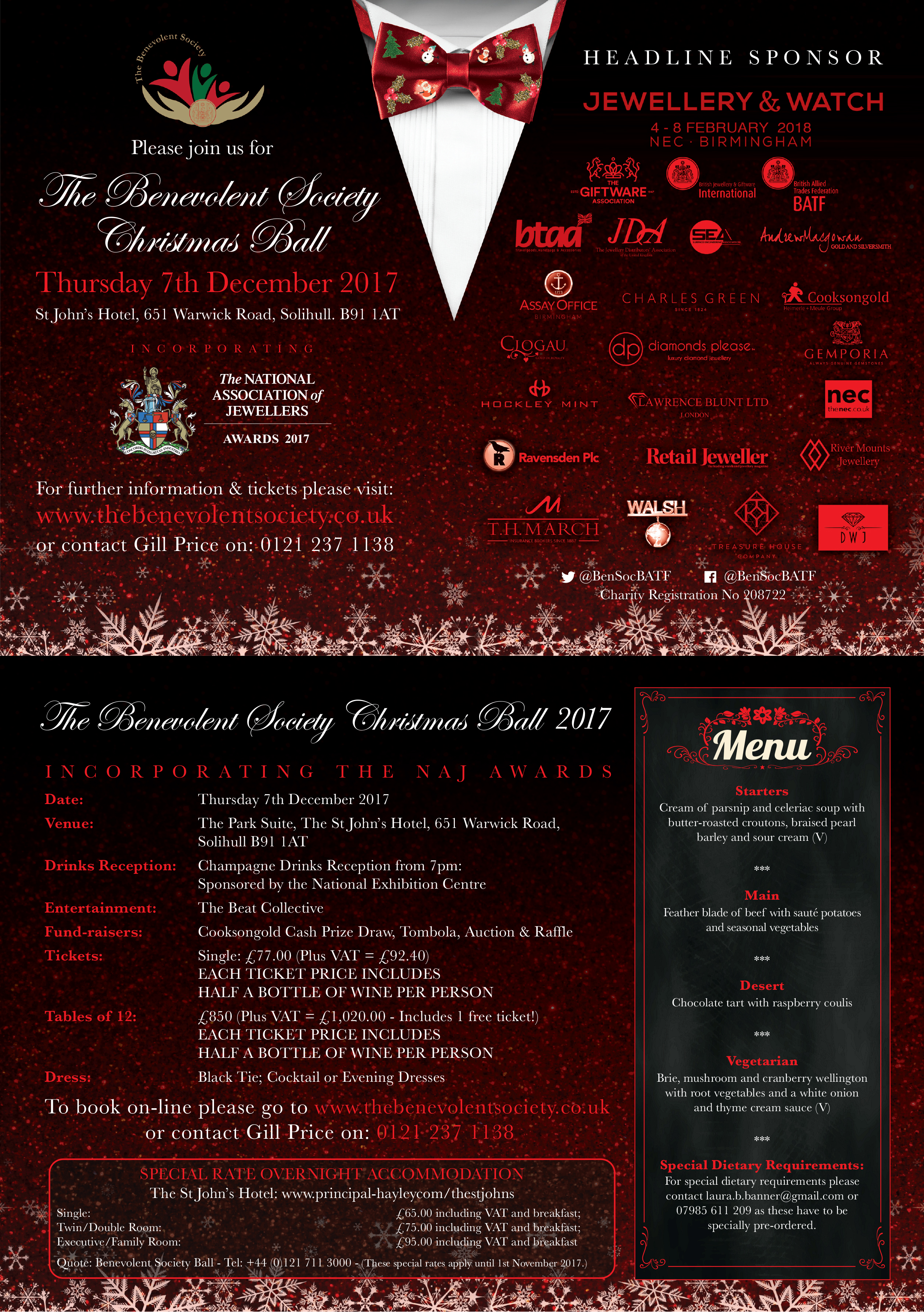 About The Benevolent Society
The Benevolent Society, charitable society of the British Allied Trades Federation financially assists individuals that have worked within the giftware, jewellery, surface engineering, travel goods and fashion accessories industries. The society also helps individuals starting or progressing their career journeys in these industries through bursaries to help with their studies.
The Benevolent Society helps those in need in a number of ways:
by giving regular grants. 

providing essential items such as cookers, fridge freezers, bed linen and television licence fees.

in some cases interest free loans are granted.

providing bursaries for students.