 History of Gift of the Year
In 1978, the Gift Award was established to celebrate excellence in design. In its early years, there were three categories and the competition rarely saw more than a few dozen entries. From those foundations, the competition has grown over the last 40 years.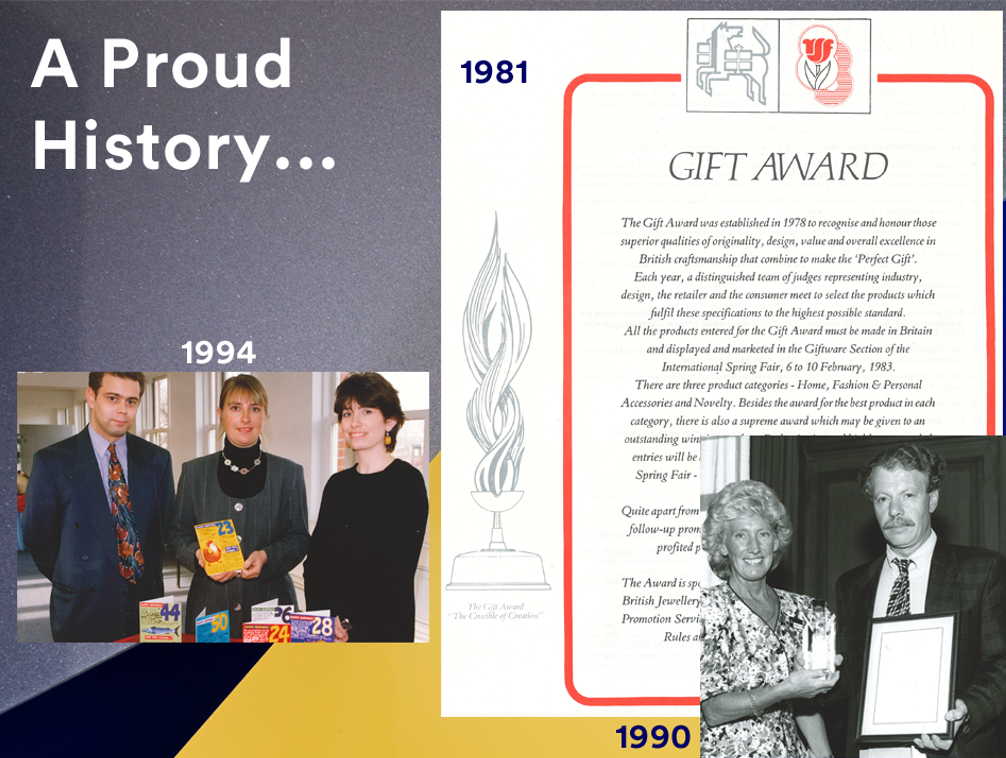 "The competition's ethos hasn't changed at all," says Luke Palmer, the competition's project manager. "Originality, value and quality have always been the pillars of the award, and as it has grown to well over a thousand entries each year, we have always been mindful of that."
Judges are drawn from throughout the industry, primarily retail buyers, market experts and trade media. "Their expertise is crucial, as it always has been," says Luke, "and we should never forget the judges are also consumers! They know the industry, but they also know what they like as individuals."
Advancements in technology have certainly helped. Entering online makes things far more straightforward than postal entries, of course, and while competitions past had a small panel of expert judges – there were only seven in the 1983 panel – the first stage of judging is now completed online, allowing for far larger panels. Now, 36 years later, we are aiming to assemble a panel of well over 50 judges.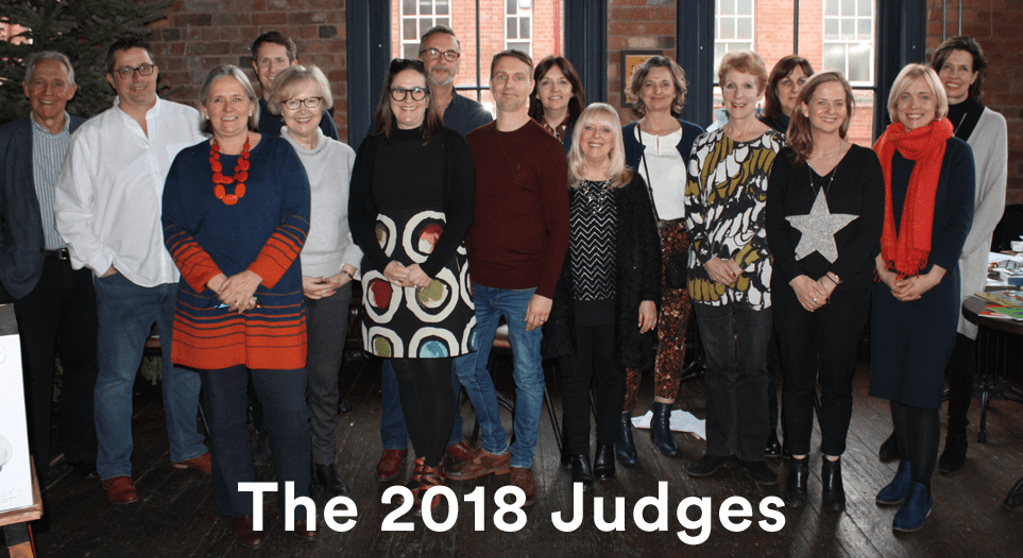 The history of the Gift of the Year competition is tied directly to the history of Spring Fair; the two have always gone hand-in-hand. "It is the largest trade fair in the UK," says Luke, "and that means retailers who come to buy are looking for products that catch the eye, that are interesting and in line with current trends. Gift of the Year winners and finalists are a good place to start."
In February 2018 we celebrated the 40th competition with a fantastic night at the Vox, just outside of Spring Fair. Celebrity compere Rory Bremner gave a star performance, and the event featured a three-course dinner and live music. Each year the GA and Spring Fair find ways to lend the right kind of prestige to the award, and we hope to repeat that success in 2019.
To be part of the Gift of the Year story, you can register today at www.giftoftheyear.co.uk. The competition opens on the 15th of July.