 HOME AND GIFT - THE PERFECT TIME, THE PERFECT PLACE TO DISCOVER NEXT SEASONS BEST SELLERS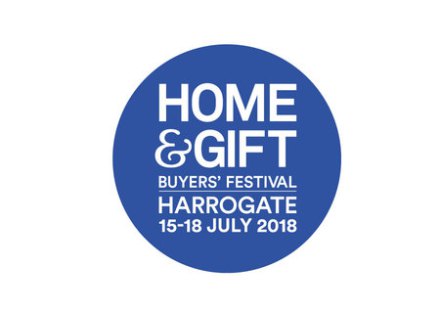 Be among the first to register.
As the first show of the second season, set against the beautiful, summer backdrop of Harrogate, Home and gift 2018 is the perfect place to shop next season bestsellers!
With over 100 brands, five marquess, eight halls and even more local showrooms Home and Gift offers the biggest choice of new products, big name brands and emerging designers to satisfy all your buying needs.
For 2018 we're also launching four new sectors: Taste, Design Now, Made and Design Home and interiors. There has never been a better time to visit home and gift.
Open for 4 days, and with 13 halls ram-packed with thousands of new launches, Home & Gift is well worth the trip!
If you have never experienced the unique Home & Gift buying experience then you are in for a treat. Quintessentially British, Harrogate offers the perfect summer buying trip for any new or seasoned buyer
To avoid disappointment and receive the best rates available book your accommodation and travel today.
We look forward to seeing you at #HomeandGift2018