 INSPIRE, DESIGN, COLLABORATE - BRING YOUR IDEAS TO LIFE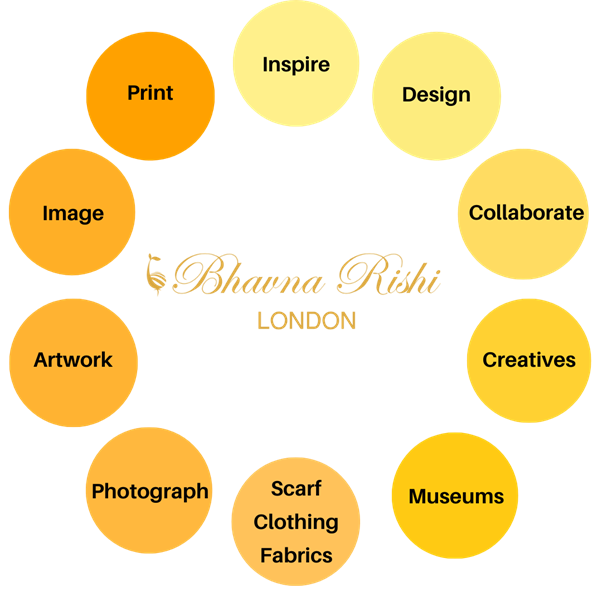 Hello, I am Bhavna Rishi and have been running my design consultancy along side my own brands for over 10 years building on my business background in corporate project management. My clients range from individual artists, creatives and small businesses to larger fashion companies, retailers and museums like the V&A. My labels have been stocked in boutique shops and stores around England including Fenwick, British Museum, Woolovers, Orvis, Chattsworth House.
My own journey in fashion started when my first brand was awarded its own show by the British Fashion Council at London Fashion Week in 2010. From there, my labels have gone from strength to strength and I have developed deep understanding of all aspects of the fashion industry, from product development to sourcing to manufacturing.
I am passionate about using ethical and sustainable production methods to bring designs to life, working with artisans skilled in traditional methods to maintain the beauty and feel of natural fabrics. I have focussed on developing luxury accessories and hassle-free production processes at competitive price-points.
In my career I have worked with some remarkable people and look forward to collaborating with you.
Who Are My Clients- Creatives to Large Companies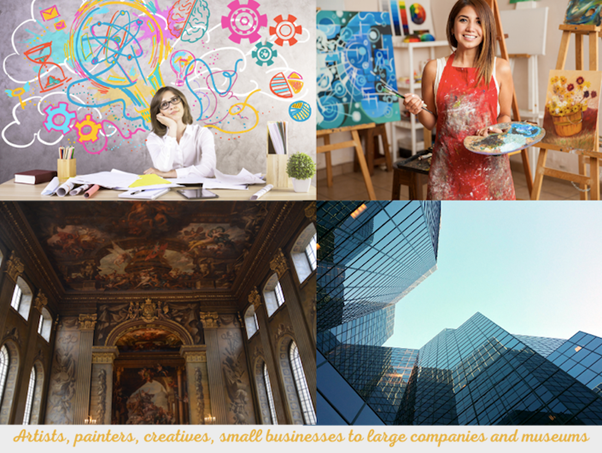 I work with range of people from artists, painters, creatives, small businesses to large companies. I provide 1-2-1 advice to anyone who would like to test their idea of a product development or idea of a design or has a photograph or an artwork that they would like to see come alive on fabrics of their choice in the form of a scarf, cushion, clothing- T-shirts, sweatshirts, dresses or any wearable stitched product that they can think of.
How I Could Help You and Your Business?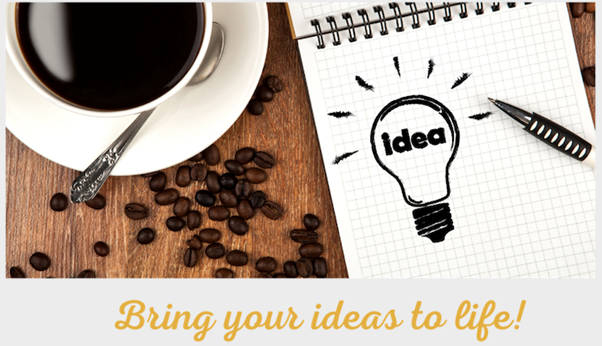 It is not just about design and manufacturing. I bring your ideas to life by helping you to understand your business goals to create something that is beautifully made, paying attention to all the details like finish, colours, quality and price. Each project is given individual attention to ensure your expectations are met by focussing on:
Maximising sales from your design ideas
Reviewing your market and product opportunities
Giving guidance on sourcing and costing product items
Enhancing your brand's impact and advising on marketing
Sustainable and environmentally-friendly production, suppliers and products
How Does The Process work?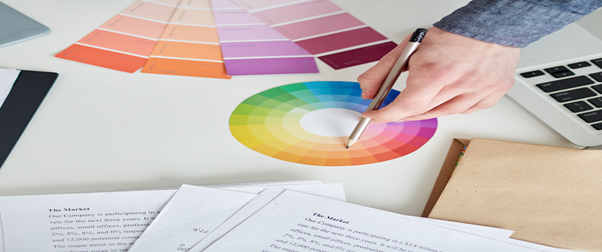 I have spent years developing a robust and consistent production process that is ethical and protects designs so artists and companies can be re-assured their designs are kept unique and produced in a fair way.
From the initial designs, through producing the first set of samples and all the way up to the advice, ideas and support on marketing, packaging, trade shows and buyer proposals, I take immense care in ensuring the product journey is a success for you.
Product Proposal – having the right proposal is essential to saving time and money
Working with you right from the start of your project a bespoke product proposal is created to suit your needs. I use my experience in design, fabric research and testing to help you craft the ideal product. With proven past projects I evaluate the market you are launching into and ensure you make informed decisions throughout the entire product development process.
Design Process – turn your ideas into beautiful products
To arrive at the final product, I develop, validate and refine designs working with you from initial concept to final product design and material selection. I work hand-in-hand with my team to make sure your product meets your expectations before finalising. This close collaboration is key to getting it right.
Product Mockup – give us an idea and we will make it real!
I create mockups to help you make informed decisions. Using a wealth of experience in product development your products are designed to be manufacturer ready. We're a one stop shop for design and manufacturing which means that once your design is ready it flows seamlessly into production.
Production – products ready for shipping
I maintain a high quality QA process continuously checking materials and the product at every stage of the production process. This is essential to making sure every item made meets the high standards expected.
A Steady Supply Chain is Crucial especially Now!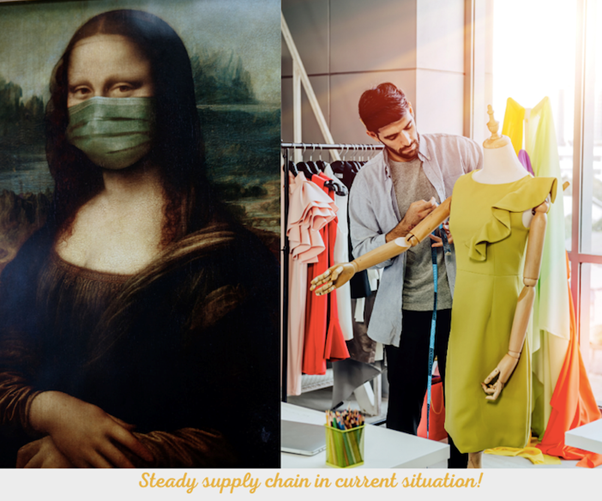 I have been approached by new clients recently some of whom cannot continue with their productions in China or even in the UK. With factories running out of business and lack of continuity given the situation, there is bit of unease about new product development and figuring out a new supply chain.
I have my own dedicated unit in India where my team caters for printing, making and stitching which provides a reliable manufacturing base for the bespoke projects. This allows me to provide consistent:
product development and sampling ready go into production quickly when the time is right
production re-runs for an existing product set
support for volumes from sampling of 5 pieces for artists to production of 1000 units for larger business
Because I own the supply chain you are insulated from supply chain issues and will be looked after from start to finish. Within the supply chain I maintain consistency, on time delivery, and most importantly ethical standards with fair wage and fair treatment of employees.
GA Membership
I have been a GA member for five years now and it has been a fantastic experience meeting buyers and networking with the industry experts. Being a part of GA I have met some remarkable like-minded people and have also gained from wide range of services and support.J
Some of My Lovely Clients Testimonials
Bhavna Rishi London designs are beautiful and unique. Bhavna is a pleasure to work with and is always there with a prompt rely to any queries.
Working with Bhavna has been a pleasure and a smooth process from start to delivery of her orders.
Yashmira, Pia Jewellery Direct Ltd.
It was a joy to meet you and to collaborate to explore the potential of my artwork.
Susan Gordon, Photographer
I have worked with Bhavna now for 4 years and love working with her. She is extremely helpful, knowledgeable, and offers a high quality product. She will always go the extra mile to help her customers. She is reliable, trustworthy and has always managed to bring my designs to life, and makes every collaboration an enjoyable one.
Melanie Morton, YunionT
Bhavna is a wonderful business creative to deal with. She is reliable, trustworthy, fair and spends a lot of time getting the colours, samples and prints right. Love working with her and her little bits of advice and suggestions along the way on how to add weight and quality to our merchandise.
Daphne Stephenson- Artist
Ready to start?
It's time to make your dream ideas into reality! Email us at sales@Bhavna.com