 TOP DRAWER WELCOMING THE NEXT WAVE OF DESIGN TALENT WITH CO-LOCATION OF PULSE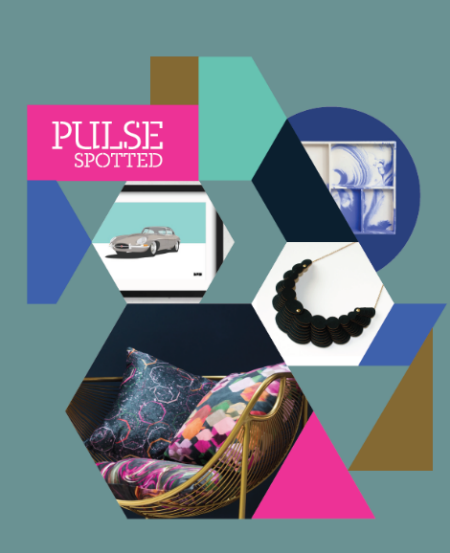 Breaking the boundaries of design and innovation, Top Drawer is set to unveil the newly co-located Pulse at their September show, taking place at Olympia London from 8-10 September 2019.
Pulse, which was launched in 2003, has cemented itself as a destination for buyers seeking undiscovered brands and new talent. The co-location with Top Drawer means that visitors will have an opportunity like no other to explore the very best of commercially-ready emerging brands, as well as the best and biggest names in design-led lifestyle products—all under one roof.
TopDrawer Show Director, Alejandra Campos, said: "Top Drawer has always been atthe forefront of industry trends, making Pulse the perfect complement to ourexisting offering. By transitioning Pulse's cutting-edge content and ethos ofunseen, original design into the Top Drawer setting, our visitors will now haveunrivalled access to the very best in design-led lifestyle products."
Withapplications now open, emerging designers and brands within modern living,fashion and giftware, and who are new to trade or have traded for less thanthree years, are encouraged to apply by the 30th April 2019 to secure theirspace and receive a special early bird rate.
Interesteddesigners and brands can contact pulse@topdrawer.co.uk or (+44) 020 7384 7863 for more information and tosubmit for Pulse selection.
—END—
Follow the latest news and new launches
@TopDrawerLondon #DefineYourStory #TopDrawer #AW18


About Clarion Events
Clarion has outstandingexpertise in retail industry with well-established shows including Top Drawer,Pulse, Home & Gift, Scotland Trade Fair, January Furniture Show, ManchesterFurniture Show, Internet Retail Expo, Internet Retail Conference in the UK.Premium Fashion Shows Berlin, and Global Sources, Hong Kong.


Clarion Events organises over200 exhibitions, conferences and events annually across the globe and employsover 2500 people in 15 different countries. More than 16,000 companies trust uswith their custom each year and over 1,000,000 people give their valuable timeto visit our events.
www.clarionevents.com