Instagram live with Insiem tomorrow at 1 pm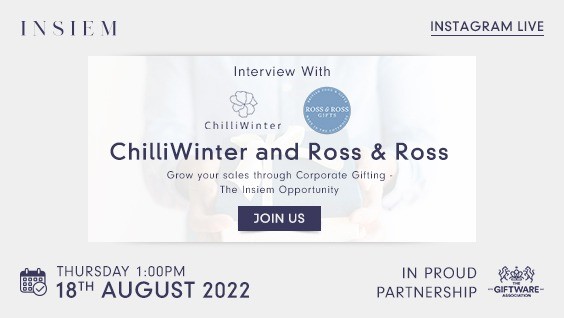 Here is a reminder Insiem Corporate's next Instagram Live will take place TOMORROW, Thursday 18th August at 1pm BST, on Insiem's Instagram page here.

We are honoured to be joined by Kathy Chillistone and Ross Bearman, owners of ChilliWinter, and Ross & Ross respectively. Both are active Giftware Association members and proud partners of Insiem Corporate.

Join us to hear about their personal stories as British Independent successes, and the reason why they feel Insiem Corporate is a compelling proposition.

We would absolutely LOVE for you to share this invite with other British Independents who could benefit from Insiem Corporate.