 ITS NOT JUST ANY TRADE FAIR...ITS SCOTLAND'S TRADE FAIR SPRING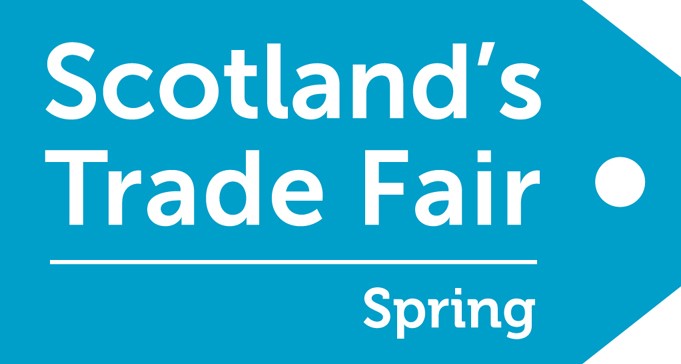 A date for the calendar that is unmissable is 19-21 Jan 2020, when Scotland's Trade Fair takes place at the SEC. This is a Show that is not just about buying but has so much more to offer with awards, workshops, networking and talks among the many added extras.
Nothingbeats the actual face-to-face interaction that visits to Trade Showsfacilitate, where buyers can meet with suppliers and where they can feel thequality of products, and choose colours, ranges and sizes. But Scotland's TradeFair Spring endeavours to offer more, as for many buyers it may be the onlytrade show they visit in a year.
This Show aims to inspire with its Launch Gallery – a hotbed of creativity and innovation where 30+ young producers will showcase their wares. It also aims to bring out originality with its upmarket Craft Gallery, with genuine handmade products.
Itwill also inform with its new 'Talking Shop' area, where industry experts willimpart gems about retailing, instruct on how to improve your retail businessand entertain with some light-hearted sessions. Adding to this mix the verypopular Nessie's Den is back, where a handful of exhibitors will present theirproducts to the panel of retail experts for their feedback.
Scotland'sTrade Fair Spring is a social hub – there are plenty of networkingopportunities, be it around the Best Product Award areas, or by making use ofspecial Show discounts in local eateries.
Exhibitors that are worth looking outfor are Bucktrout Tailoring, Bretons from Paris, Ness clothing, Bill Baber knitwear,Candlelicious, Jenna Macdonald jewellery, Pilgrim Jewellery, Earth Squared, EcoChic and many more.
HelenCrawford from the Old School gift shop in Beauly emphasised: "We always thinkof the Scottish Show as an opportunity to cement existing supplierrelationships, meet the "new kids on the block" and touch base withour fellow retailers. At the 2019 Show we doubled our orders with some keysuppliers, placing our confidence 100% in Scottish made product. If youwant the best good, commercial Scottish products, this trade show is anunmissable date in the buying calendar. The icing on the cake is that it isalso the friendliest show you could possibly imagine attending!"
Show Director Mark Saunders added: "The aim of this January Show is to ensure we are a one-stop Show for all independent retailers in Scotland and northern England. Here they can be inspired, place orders and ensure they are ahead of the game for the coming season. Following another successful tourist season in Scotland this year, we are in an optimistic mood for another highly successful Show."
To find out more then visit the site here