 Judge Profile: Chris Beards
Chris Beards is a multi-award-winning retailer, and the owner of Manton's Cards in the Isle of Man. He is passionate about Independent retail, high quality gifts and greeting cards, and his award wins include British Independent Retailer of the Year and the BIRA National Award for charity fundraising and community work.
Chris has joined the judging panel for the 2019 competition, and we asked him a few questions about his experiences having judged the competition in the past.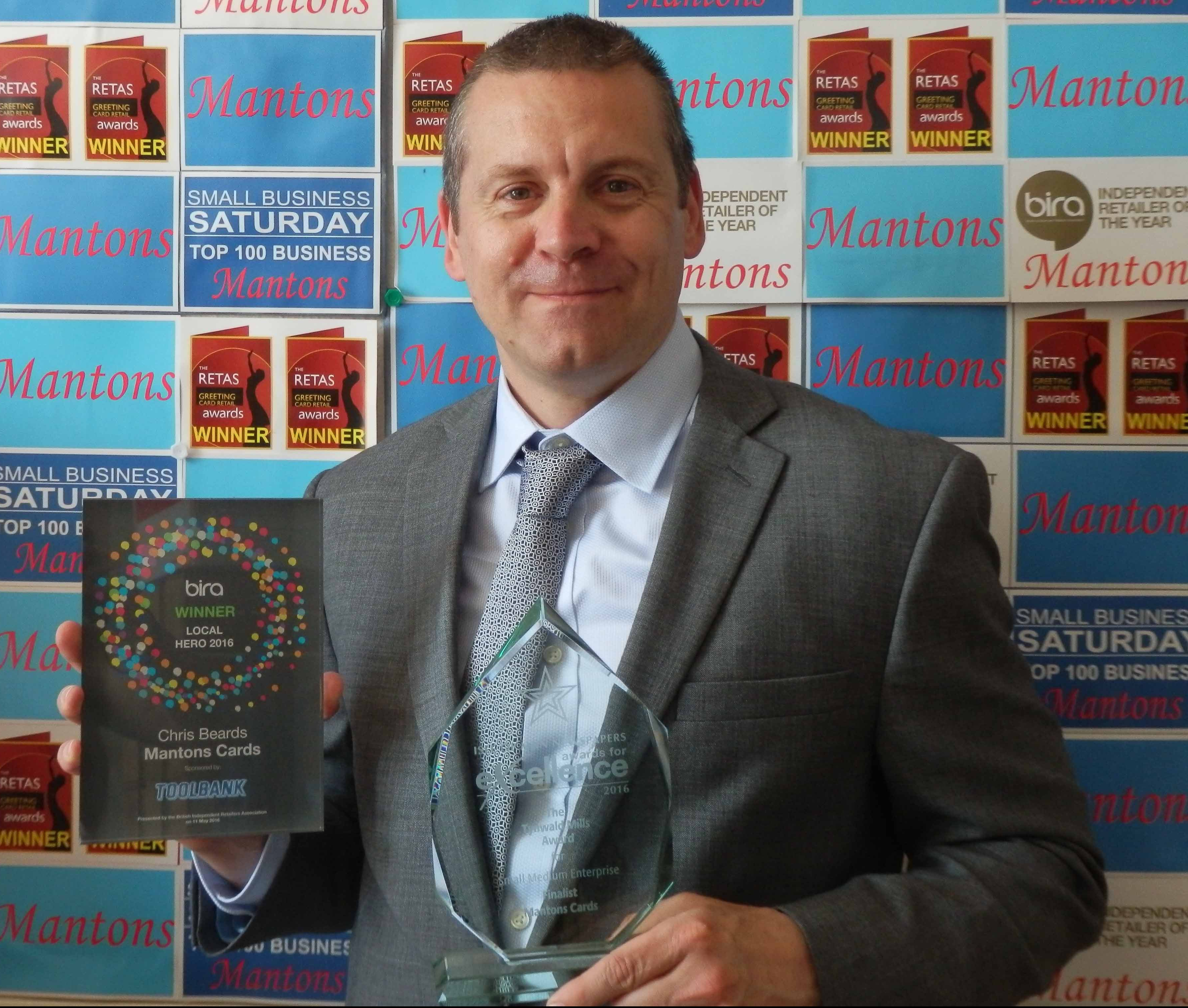 What is the best part about judging for you?
Seeing new products, especially from smaller or startup companies that I haven't come across before.
What do you look for in a Gift of the Year product?
A product I like personally, but also one I feel will be commercially successful; one that offers a decent margin and a good price point for the final customer.
What value does the competition have for you, as a retailer?
It's always great to compare your opinions with other top retailers. Also, being able to promote a product as a Gift of the Year finalist or winner is a fantastic way to drive sales.