 MEG HAWKINS ART LICENSED BY MY GIFTS TRADE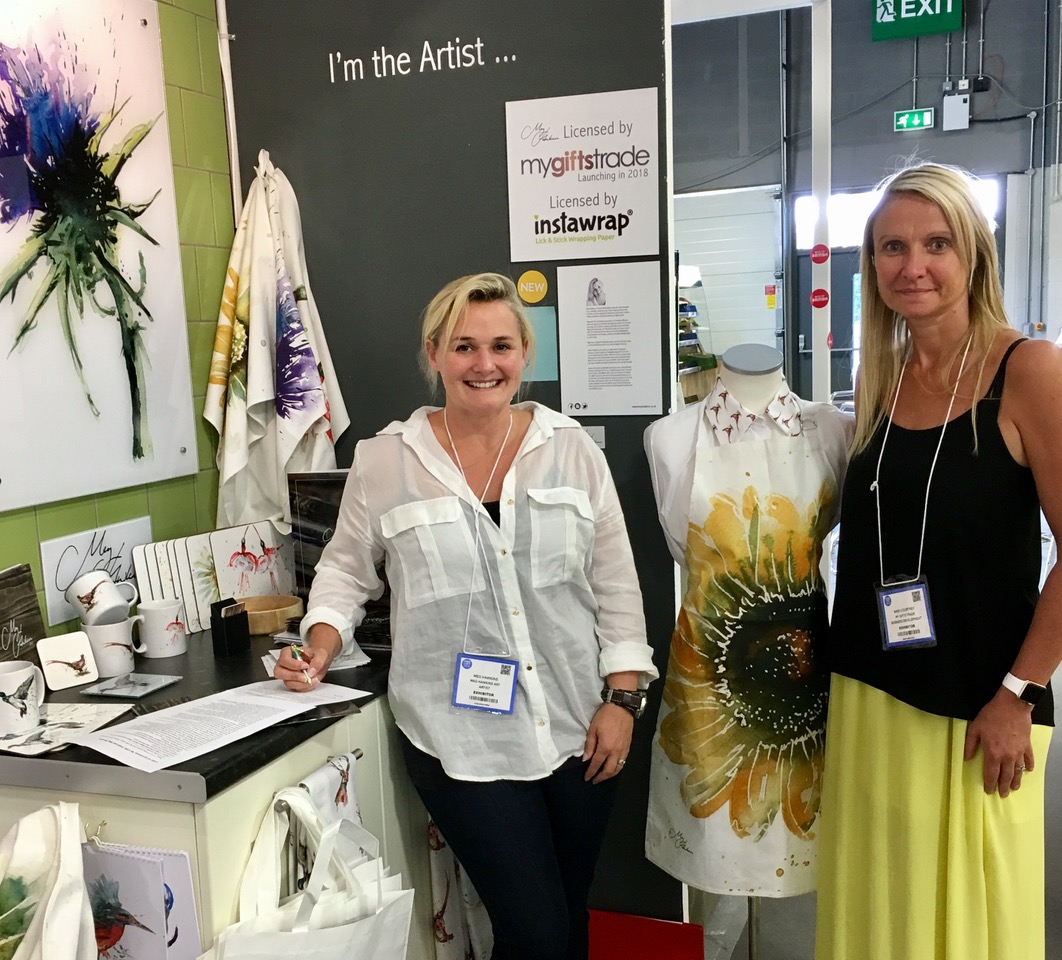 Back in April 2017, Meg Hawkins exhibited for the first time at the Farm Shop & Deli Show at the NEC, Birmingham. It was at this event that Nicky Courtney and Paul Connett from 'My Gifts Trade' arrived on Meg's stand and made the business decision to license some of Meg's designs on a range of their giftware. Since then, Meg has been working closely with Nicky and Paul to determine which designs and products have the greatest synergy and will provide the best new range for the company.
My Gifts Trade collaborate with UK-based designers to create unique ranges of quality home accessories and gifts that are made in Britain for the retail trade. Nicky Courtney said of the collaboration "We love British design and work closely with some of the UK's most original and inspiring designers to develop products that bring their talent to a wider market. We recognized Megs work as something that would work well with us"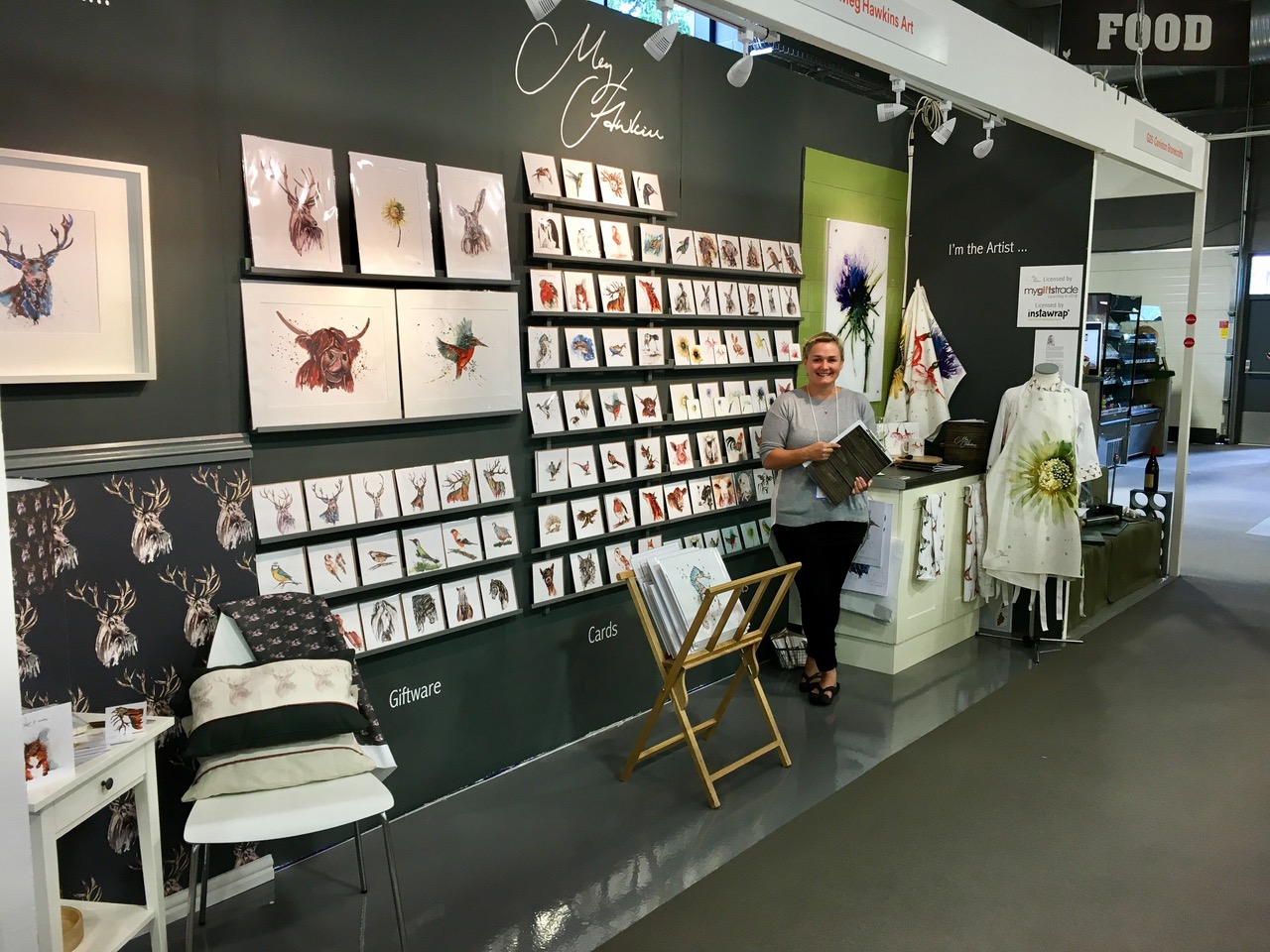 Meg has just returned from 'Home & Gift, Harrogate' which was the location for the deal to be struck between these two British businesses.  Speaking about the collaboration, Meg says "It is incredibly exciting to announce that my collections have been licensed by this fantastic British gifts company. The designs that will soon feature are my Botanical and the Bees & Butterflies range. I am so delighted to be working with My Gifts Trade and can't wait to see my designs appear on the market."
The team at My Gifts Trade take pride in providing their stockists with the best support, supplying products that have lasting appeal for a wide range of people and different occasions. Meg's collections with My Gifts Trade will launch in Spring 2018.
Inspired by this collaboration, Meg is now working on brand new designs and collections and is seeking to build new collaborations with other giftware.