 Just Around the Corner (JATC) SS24 saw the show's debut in Wapping's Tobacco Dock event space
Just Around the Corner (JATC) SS24 saw the show's debut in Wapping's Tobacco Dock event space.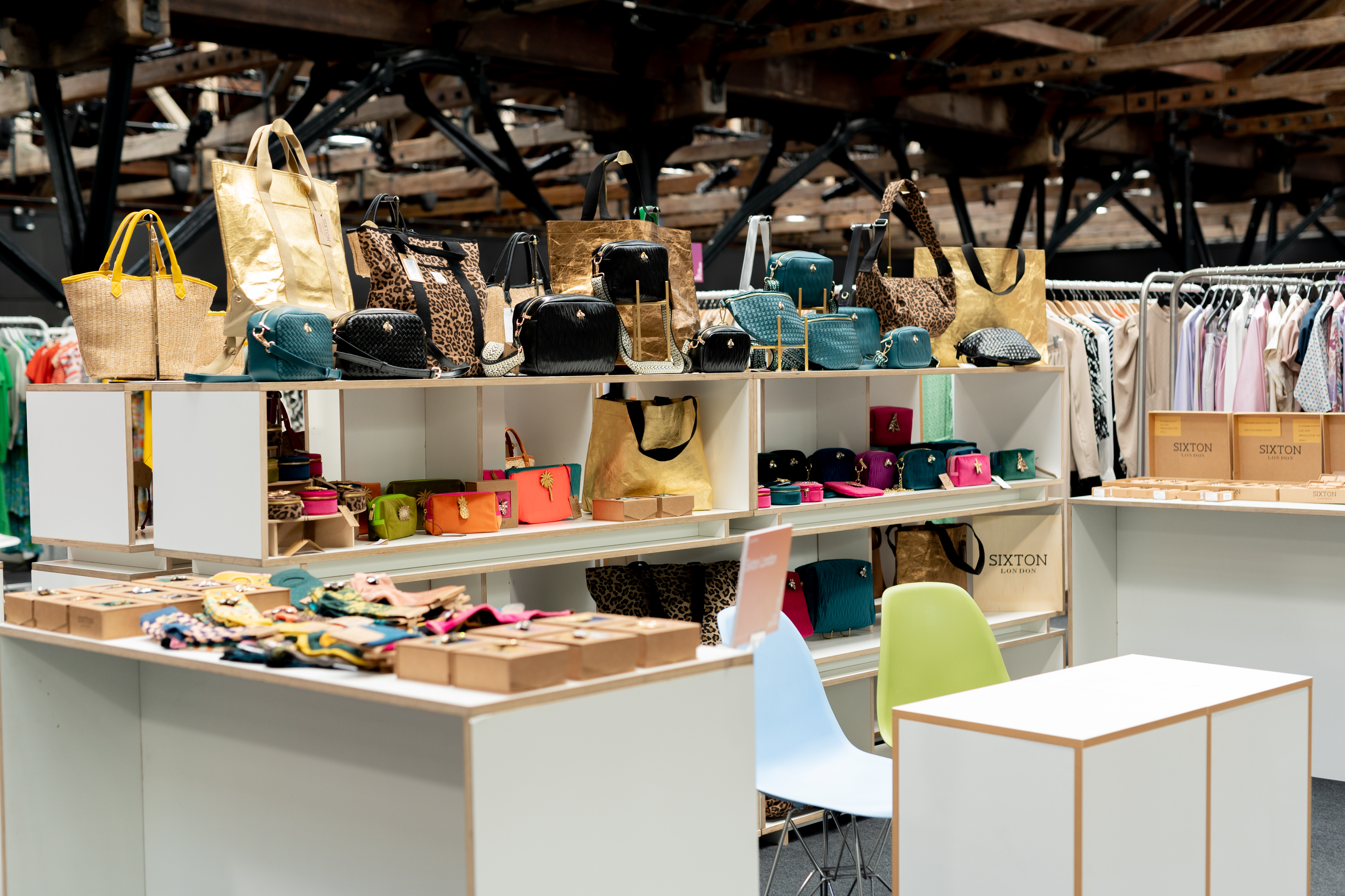 The new venue received an overwhelming amount of positive feedback from attendees, and the show organisers couldn't be happier. The venue's stunning aesthetics, a series of stunning wood beamed halls with oodles of natural light with excellent accessibility for both buyers and brands all connected with an outdoor courtyard housing JATC's baristas serving up their complimentary delectable treats for everyone to savour throughout the day.
Footflow was in line with last season, whilst remaining consistent, many exhibitors commented on quality over quantity. Buyers from independents and keys alike came out in force and perused the products on show, which included over X40 brands new to JATC which included Mitchell and Ness, Beaumont Organic, Milly Grace, Face Junkie, Margaret Dabbs, Great Plains London, Miss Sixty, P448, Mou, Nine West, Scholl, Sloggi, Free People.
There were retailers from far and wide with indies including Agatha Boutique (Lincoln), Best Jeans (Barnsley), Bobby's Beauty (Bournemouth), CACTWS (Aberystwyth), Club JJ (Plaistow), Cockney Rebel Fashions (Worksop), Energy (Stamford), Fifty5a (Totnes), First Light (Abersoch), Gerrards Fashion (Reigate), Glebe Fashion (Falkirk), Godiva (Edinburgh), Hard Edge (Maidenhead), Her Dandy Wolf (Aberystwyth), Holeshot/HS2 (Guernsey), Jago (Tenby), Javelin (Suffolk), Jumping Bean (East Dulwich), Mainline (Scarborough), R Barbour & Sons (Dumfries), Rosy Penguin (Edinburgh), The Danish Wardrobe Company (Cirencester), The Dulwich Trader (Dulwich), The Melrose Company Ltd (Jersey), The Mercantile (Spitalfields), Todd's (Lincoln), Verandah (Kensal Rise).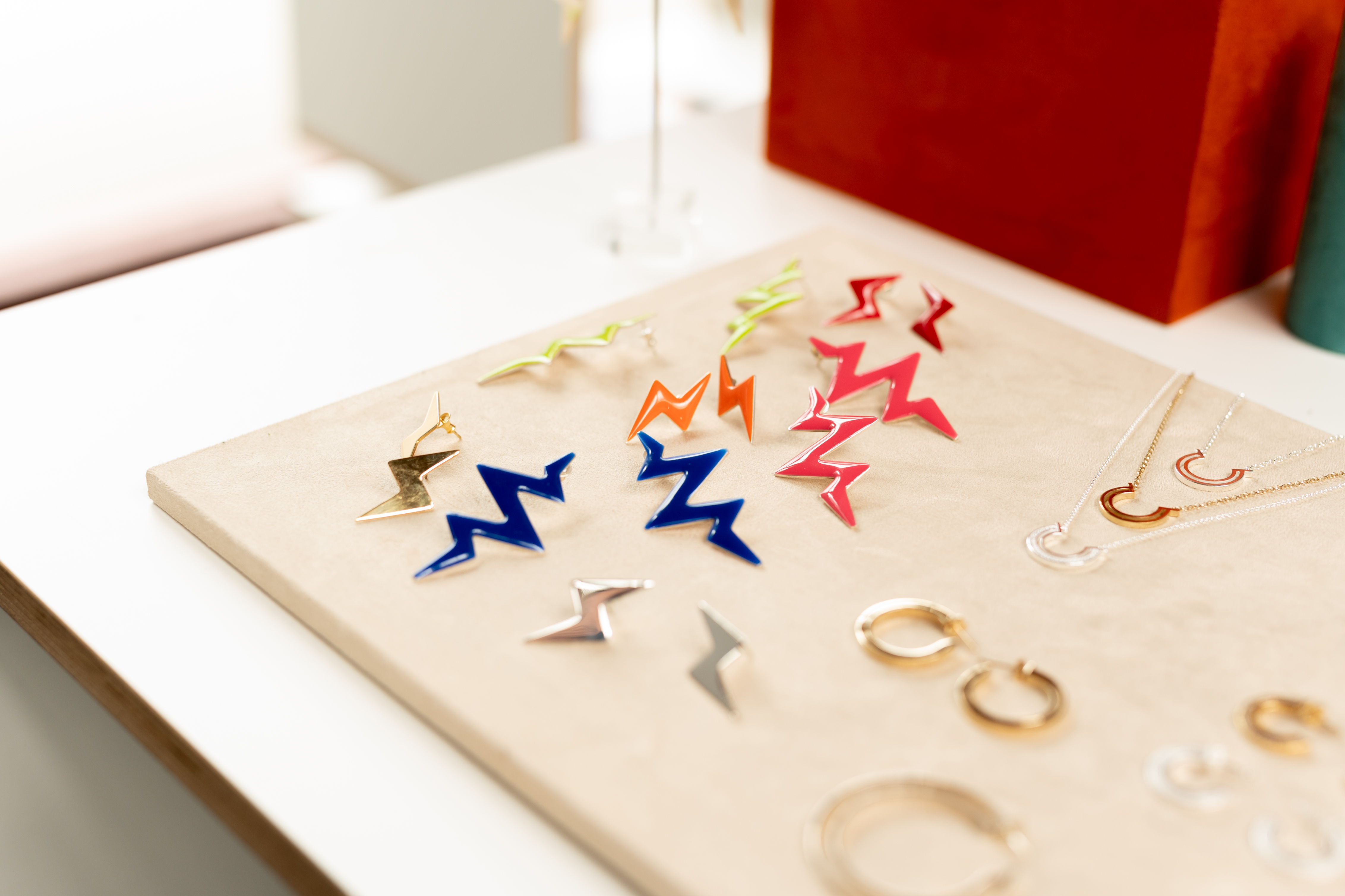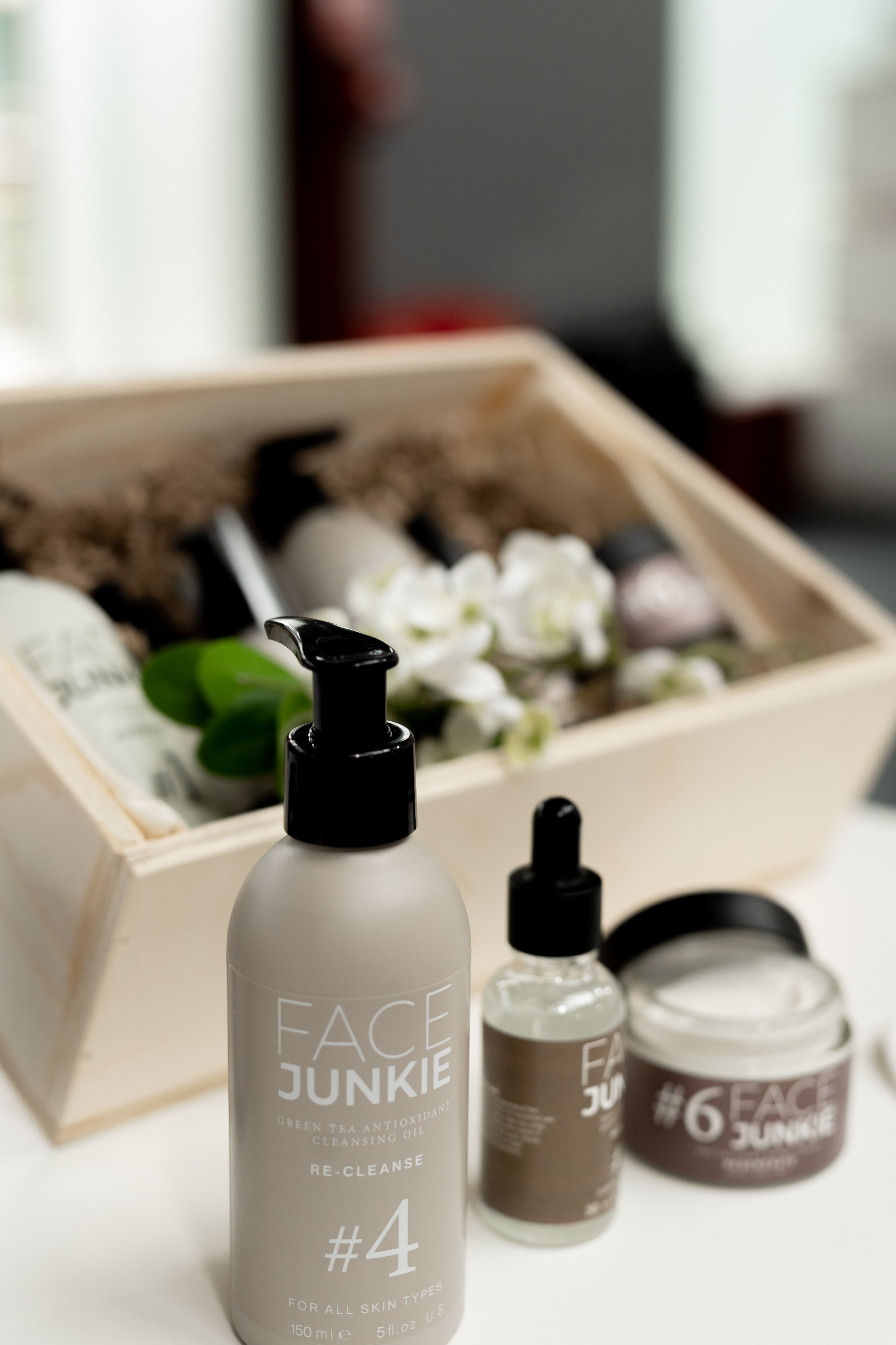 Key Accounts can out in force on Tuesday and included Anthropologie, ASOS, Brandalley, Costco, Fenwick, Hoopers, Jarrolds, Morley Stores, N Brown, Next, P&O Ferries, SilkFred and TK Maxx
Juls Dawson said of the day, "we are so pleased with the reaction to our new venue, both from an aesthetic and fit for purpose perspective but also how accessible it is, particularly on how it is only a simple 40-minute journey on TFL from Kensington. Yesterday was simply a super first day and it is so pleasing as a team when it all fits into place and goes so well for everyone. We thrive off positive feedback from buyers and brands and it makes it all worthwhile.
Our lifestyle and beauty zone saw growth with 90% of the exhibitors new to JATC, showcasing a mix of brands covering beauty, jewellery, skincare and wearable accessories.
The inaugural Pow Wow Session held on the Monday on Responsibility hosted by industry stalwarts Kathy O'Driscoll and Simon Platts followed by a drop-in session on the Tuesday in our responsible zone, opened up important conversations amongst exhibitors and buyers encouraging many to learn something new on a subject so critical to the future of our industry"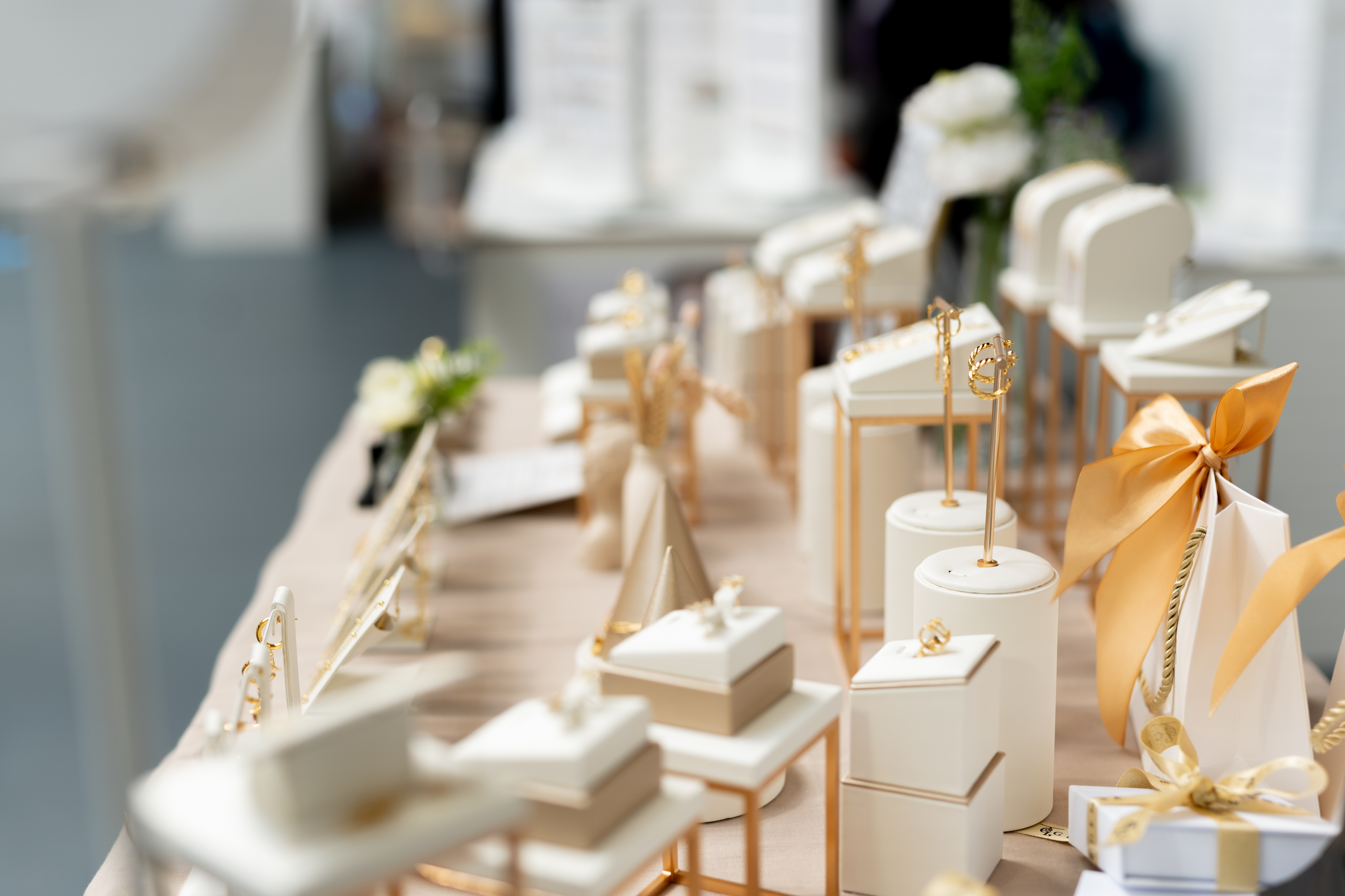 Save the Dates for Just Around the Corner AW24 11th – 13th February 2024.
Keep up to date with announcements by signing up to their newsletter via the website www.justaroundthecorner.co.uk or follow their social platforms below
Instagram- @jatcevents
Facebook- @jatcevents
LinkedIn- Just Around The Corner Events
Sarah Addis - Scottish fine soaps
We met some great buyers and contacts we've been trying to connect with for sometime.
You never knew who was going to show up, especially the guy from Fenicks at 4.45 on a Sunday! Quality over quantity. Loved the organisers introducing us to key people throughout the show.
Fabulous to get a cuppa and a bite to eat when we needed it too. Incredible venue easy to get to with car parking nearby.
Nicola Jones, Face Junkie
"This is my first time showing at JATC. It's been great to network with other brand owners, and I've got loads of contacts from being here."
Kate Stanley- Coral and Mint
Just back from exhibiting at JATC. What a great event, I had a few good orders, met some fantastic new retailers and made lots of great industry connections. The venue was ideal, a cool vibe with good lighting- the free coffee on tap was a bonus too for sure! Came away feeling really positive and definitely didn't have the NEC post show fatigue! Nicola Jone, Face Junkie
"This is my first time showing at JATC. It's been great to network with other brand owners, and I've got loads of contacts from being here"
Jane Harley, Margaret Dabbs
"We've not done JATC before, but I have visited as a buyer previously. I've been in the retail industry for 28 years, over 20 years of which as a buyer. Now I'm on the sales side - I've come to the dark side"
Frances & Scarlet - Maevarae
Just to say a big thankyou to all of the JATC team for all the support during the show. It was a pleasure to be here, great fun and a gorgeous venue at Tobacco Dock. We met other lovely brands, made connections for collaborations and picked up lots of new retail partners.