 MAKING MEMORIES AT GIVING & LIVING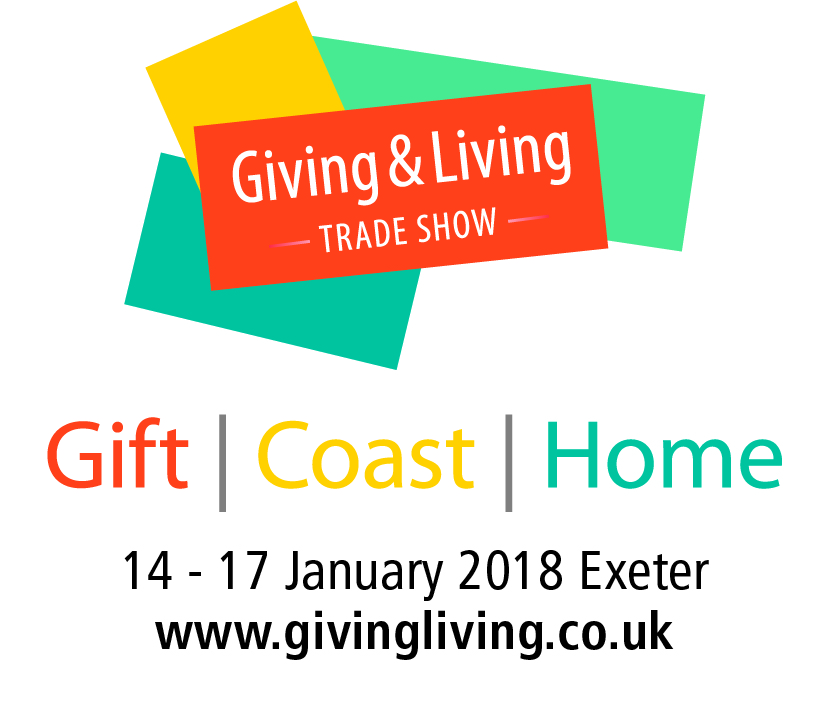 There's nothing like a few days of sunshine to make us want to spend some time by the beach, and maybe even in the sea.  Who doesn't like a trip to the seaside?  And whilst they say "take nothing but memories, leave nothing but footprints", most of us actually like to take a little something home as a souvenir.  The Giving & Living trade show covers more Coast than anyone else, so for buyers from retail outlets and attractions on or near the Coast, and for those that are keen to order coastal merchandise to target the holidaymaker, it's THE show to visit.  Looking at the exhibitors that have recently booked in to next year's show, we've come across lots of lovely things that we'd quite like to take home with us this summer:
The Great British Seaside cards range from Artichoke Cards would be perfect for so many places.  We don't think we could bring ourselves to send them to someone else though, we'd have to pick one and have it take pride of place on the wall.  With piers, lighthouses, beach huts and more, there's bound to be one that appeals to your customers too.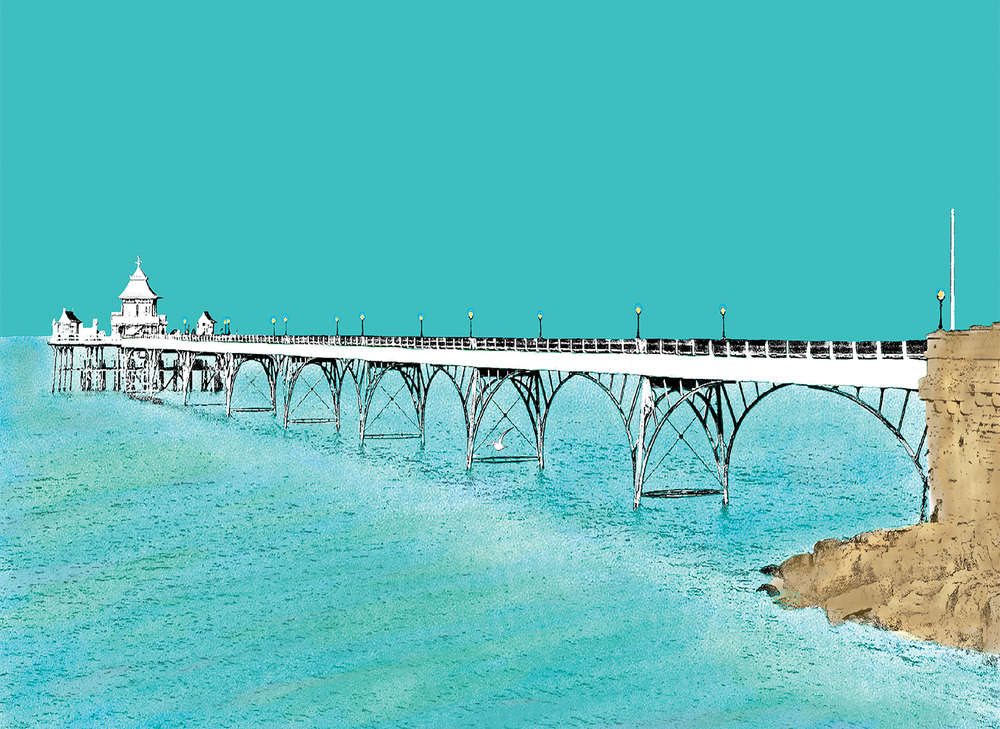 Roelofs and Rubens offer a charming collection of handmade and hand painted blue and white tableware, along with hanging decorations and other gifts, including a cute little blue fish that would look lovely hanging in a bathroom somewhere.  We're quite tempted by their Sail Milk Jug too.  Decisions, decisions!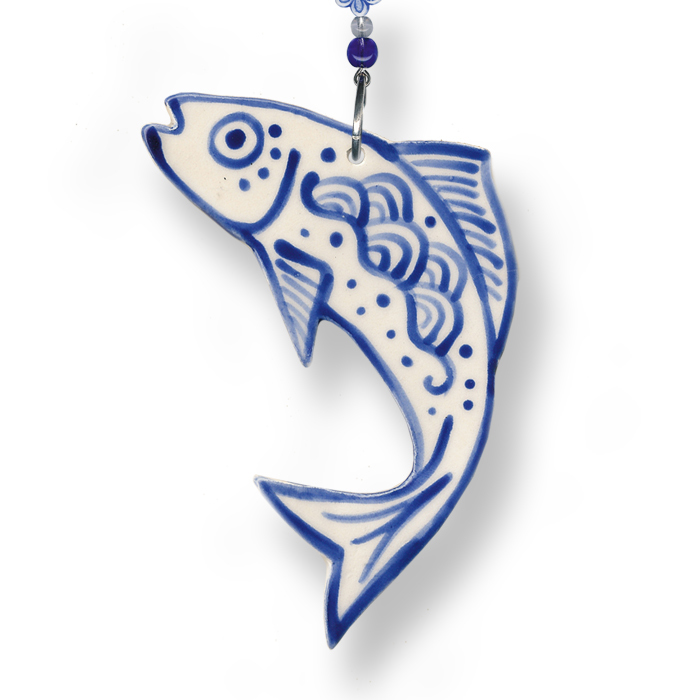 We'd love to splash out on a piece of seaside themed kilnformed handmade glassware from Glass Relief.  Standing in pride of place on a window sill, catching the light, it would be like having a wave of our very own at home, for those days when the summer and the beach seem a long way away…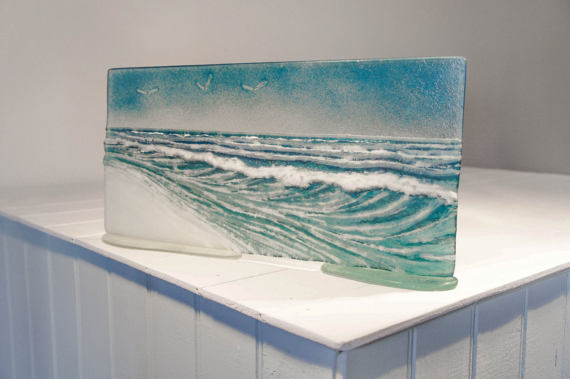 Finally the handmade silver jewellery from Designed by Brett and Leni would be like having a piece of Cornwall with us all the time, which sounds like a great excuse to treat yourself to something a little bit special, doesn't it?  Their Dainty Daisy Bracelet is delightful.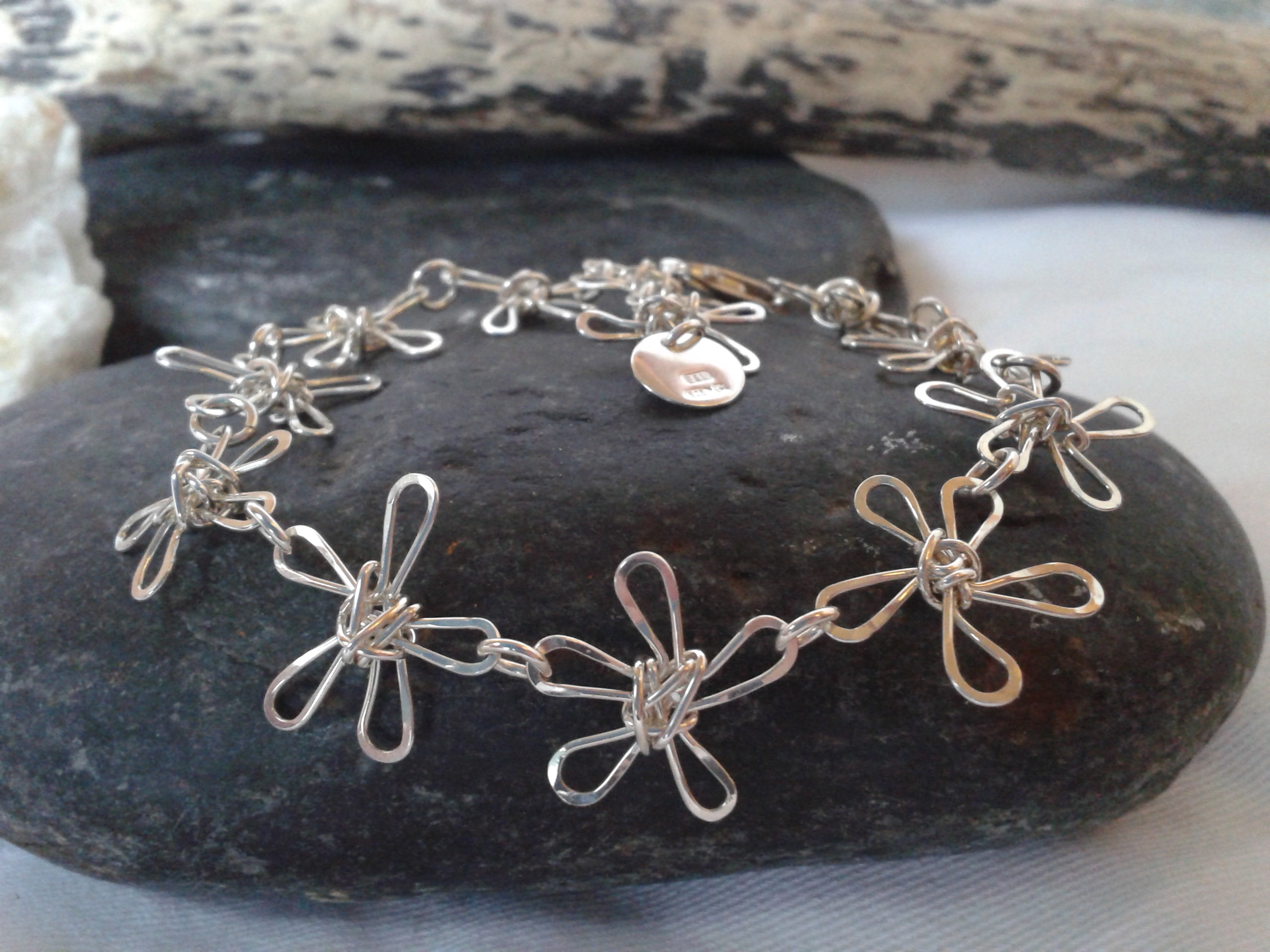 Giving & Living takes place from 14th – 17th January, at the Westpoint Exhibition Centre in Exeter, and over 140 exhibitors have already booked their spot at the show.   There's just so many products to choose from that, like us, you'll be spoilt for choice.  What do you think your customers would like to be buying next summer?
For more information about the show, to book a stand, or pre-register to attend, please call 01934 733433, follow @giving_living, or visit www.givingliving.co.uk.
Giving & Living is the largest Gift & Home trade show in the South West, and covers more Coast than anyone else.  It is the biggest regional show of its kind. The 2018 show, which takes place at the Westpoint Exhibition Centre, Exeter, and runs from Sunday 14th January to Wednesday 17th January, will bring together up to 300 exhibitors and 4000+ retail buyers.  With two halls to explore, and four days in which to do so, Giving & Living makes buying an enjoyable experience. 
For more information about the show, please contact Mike Anderson on 01934 733433