 MAYOR OF LONDON BACKS NEW COMMUNITY ARTS PROJECT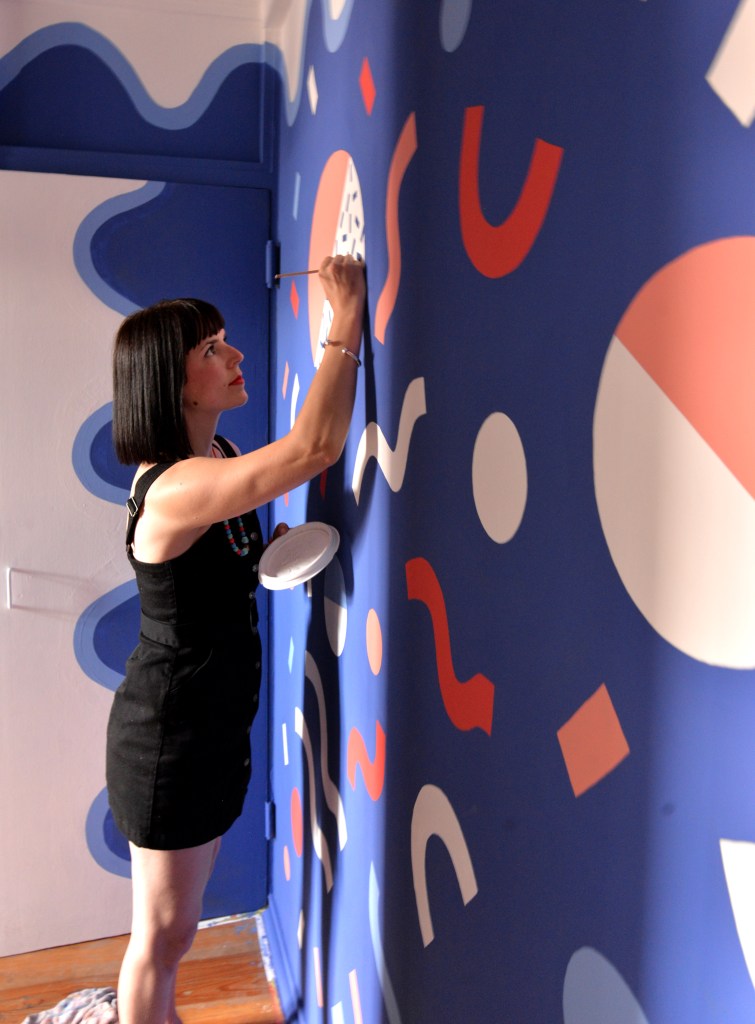 Photo Credit: Eddie Bradley
Together with the local community and residents, Rose Hill a local artist and the Sundial Community Centre will create a large, colourful mural that illustrates Tower Hamlets' and Hackney's strong community spirit.

How they will do this?

Through a series of 12 FREE workshops, the community and local residents will learn new skills like drawing, painting, and pattern design, which will form the basis of the beautiful community mural which celebrates the character of the area, thereby rejuvenating it.

Rose Hill hill as seen first-hand how these workshops create confidence, excitement, and connection – to our neighbours and the world around us!

The community's design will be professionally painted by Rose Hill on the Sundial Community Centre's (11 Shipton St, London E2 7RU) wall in Hackney and Tower Hamlets' for everyone to enjoy!

You can see all about the exciting project here

https://www.spacehive.com/colourpop-tower-hamlets-community-centre#/idea

We are thrilled to say
The Mayor of London made a pledge of the full £5000 it's so fantastic that he and City Hall believe in this project as much as we do!! We've had generous donations from Murgitroyd Foundation and London Catalyst as well as the community getting behind this amazing project and fully funding the crowdfunding campaign!!
The money will pay for the project so it will be completely FREE for everyone that takes part, and for art supplies that participants can keep for future art activities making no barrier to entry.
These workshops will form the basis of the co-designed mural. Structured in a way that the community is learning lots of skills but allowing enough time to play and be creative. Being mindful of their capabilities and curating the workshops in a way that everyone will have their say be supported, valued, heard, and proud of what they've created.
It will represent the diversity of the culture and heritage of the community including customs, artistic expressions, colours, patterns, and values – remaining a visible daily reminder of their rich heritage for years to come.
This wonderful community based project has really resonated with everyone and there are exciting talks of more projects to come around London - watch this space!
Princess Anne is scheduled to open the mural once it's finished as long as COVID and schedules still allow.

Rose is so excited to make this happen and look forward to working with our wonderful community!
Information about Rose Hill Designs:
Rose Hill is a multi-award-winning graphic artist who uses pattern, texture, and colour to create fun and vibrant artworks and large-scale murals. Rose has exhibited across the UK and in Japan. Her artworks, stationery, and homeware are stocked in stores internationally and have earned a string of celebrity clients including Charles Saatchi, Sadie Frost, and comedian Robert Webb.
Rose has retail collaborations with Harrods, the British Museum, ZSL London, and Whipsnade Zoo. Run workshops at the Victoria and Albert Museum (V&A), The British Library, and with The Women's Institute. Rose is known for her 'Make Your Pet Famous' artworks – a collection of pet portraits based on clients' beloved cats and dogs that are sold through Harrods in London.
Tel: 07742347603
Email: rose@rosehilldesigns.co.uk
Web-site: www.rosehilldesigns.co.uk 
Instagram: @rosehilldesigns 
Facebook: https://www.facebook.com/rosehilldesigns.uk