 MEET THE BUYER TILLINGTON GROUP - LAST CHANCE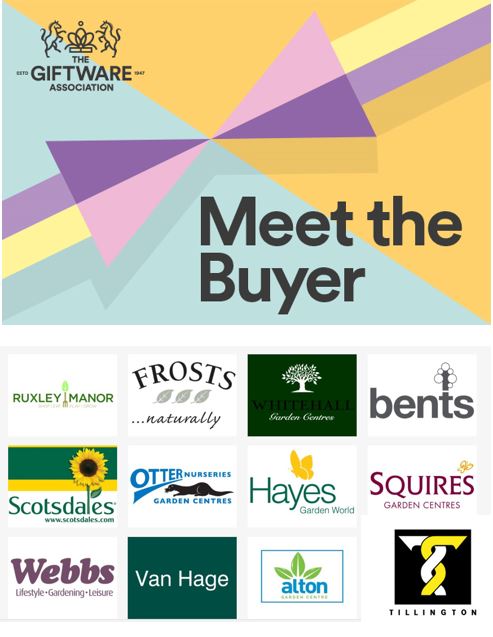 This is your last chance to submit your application to The Giftware Association's and The Tillington Group's Meet The Buyer day which will take place on Thursday 17th May.  A chance to get your products seen by 11 companies under the Tillington Group and the potential to be in a total of 38 garden centres.
About the Tillington Group
The Tillington Group is an association of some of the best independent garden centre businesses in the UK. There are currently 11 member companies with a total of 38 garden centres, and all members will be represented by at least one buyer at this event. For further information, and details of the garden centres that make up the Tillington Group, please take a look at the Tillington website.
All Tillington garden centres sell a wide range of gifts, including books, cards, toys, home furnishings, fashion accessories and seasonal items.
A beautiful setting
This year, the event will be held at the beautiful Low Wood Bay resort in the Lake District, on Thursday, the 17th of May. It will run from 11am until 1pm, with setup starting at 9.30am on the day.

Attendees will have quality time with each buyer to pitch their products and ranges. The Giftware Association team will be there to facilitate the day and to make sure that buyers can get contact details for the suppliers they want to follow up with.
How to apply
Space at this meeting is extremely limited, and we want to make sure that both the buyers and suppliers present make the most out of their day, so attendance will not be on a first-come-first-serve basis. Instead, the Tillington buyers will decide on a maximum of 20 suppliers to meet with, and all applications will be considered equally.
Applications to join this exclusive event entail a £30 administration fee. There is no cost to attend the event itself, except for travel, and we will arrange and pay for accommodation for those who are lucky enough to be chosen to attend.
Please note: we do not have any influence or control over the selection of suppliers. The Tillington Group makes those decisions entirely, and we are not party to their decision-making process. We can guarantee that all submitted and paid applications will be delivered to the Tillington Group for their perusal.
To apply, please download the application form and return it to simone.rose@ga-uk.org by Friday, 6th April.