 MEMBER - ANIM VENUS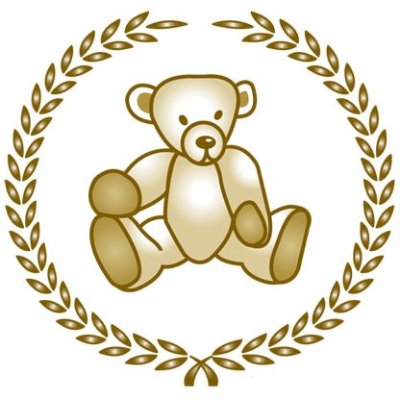 Giftware Asociation member Anim Venus would like to acknowledge three remarkable women responsible for creating the spark for his creative skills.  Together with his late grandfather, his superhero, the person he considers his greatest influence and role model.
It all began with the foresight and determination of his late grandmother, who insisted that all her children and grandchildren, both male and female possess and develop adequate life skills, to include gardening and sewing.  Anim's training commenced when he was seven years of age.
Having immigrated to the United Kingdom from Trinidad and Tobago in the 70's to join his mother; there was very little need to continue practicing most of those practical skills.  So his sewing skills might have been lost for good.  But in 1993, while studying Community and Youth Work, at the Goldsmith's College, University of London and during his final placement, he met Ms Ella at the Lee New Testament Church, senior citizen's group; where he rekindled his interest in sewing once again.  Ms Ella would teach art and crafts, and the sewing of plush toys, were the hot favourite with the group and Anim joined in.  Anim's first creation, a beautiful white bear was donated to Goldsmith's College to raise monies for mature students with childcare needs and it proves a success.  However, it was the reaction of the winner, young women from an Asian background, with tears in her eyes, who said, she never had a toy in her life.  That was the driving factor for his continuation with this hobby.  For years he practiced his new skills in his attic and would donated pieces to various charities in their efforts to raise funds for their chosen causes.
[gallery ids="2967,2968,2969" type="rectangular"]
Again while working with children and young people from troubled backgrounds in the Care system, Anim saw an opportunity to share and pass on his sewing skills that also proved a form of therapy.
Two organisations Anim particularly enjoyed working in the support of their charities were Shaftesbury Homes & Arethusa and Prime, whose patrons included members of the Royal family.  Anim has also been very instrumental by producing products to represent the Borough in which he lives.
Mrs Gillian Morgan, of New Forest Bears opened Anim's vision to producing collectibles.  From there his confidence grew, where he felt ready to venture further and participated in a few recognised UK teddy bear competitions.  Anim won the prestigious Eva Awards, also received several nominations, and a second in the British Bear Artist Awards.
[gallery ids="2970,2971,2972" type="rectangular"]
Anim's late grandfather played a major role in his early years.  Growing up, Anim commented, we had no television, but, our grandfather used his incredible skills at storytelling to capture the attention of himself and his siblings.  After his death in the 90's, Anim said, he felt the urge to pen a few stories.  With one book published in 2015, and with hopes to publishing two more in the near future.
Anim's next challenge is to launch his first product for the gift market, with the support of the Giftware Association.  Time spent in his attic was in developing products for the gift market and collectors market.  It is hoped his target audiences would express the same joy receiving his new designs as was the young woman, the recipient
[gallery ids="2973,2974" type="rectangular"]