 NEW FOOD AND GIFT SHOW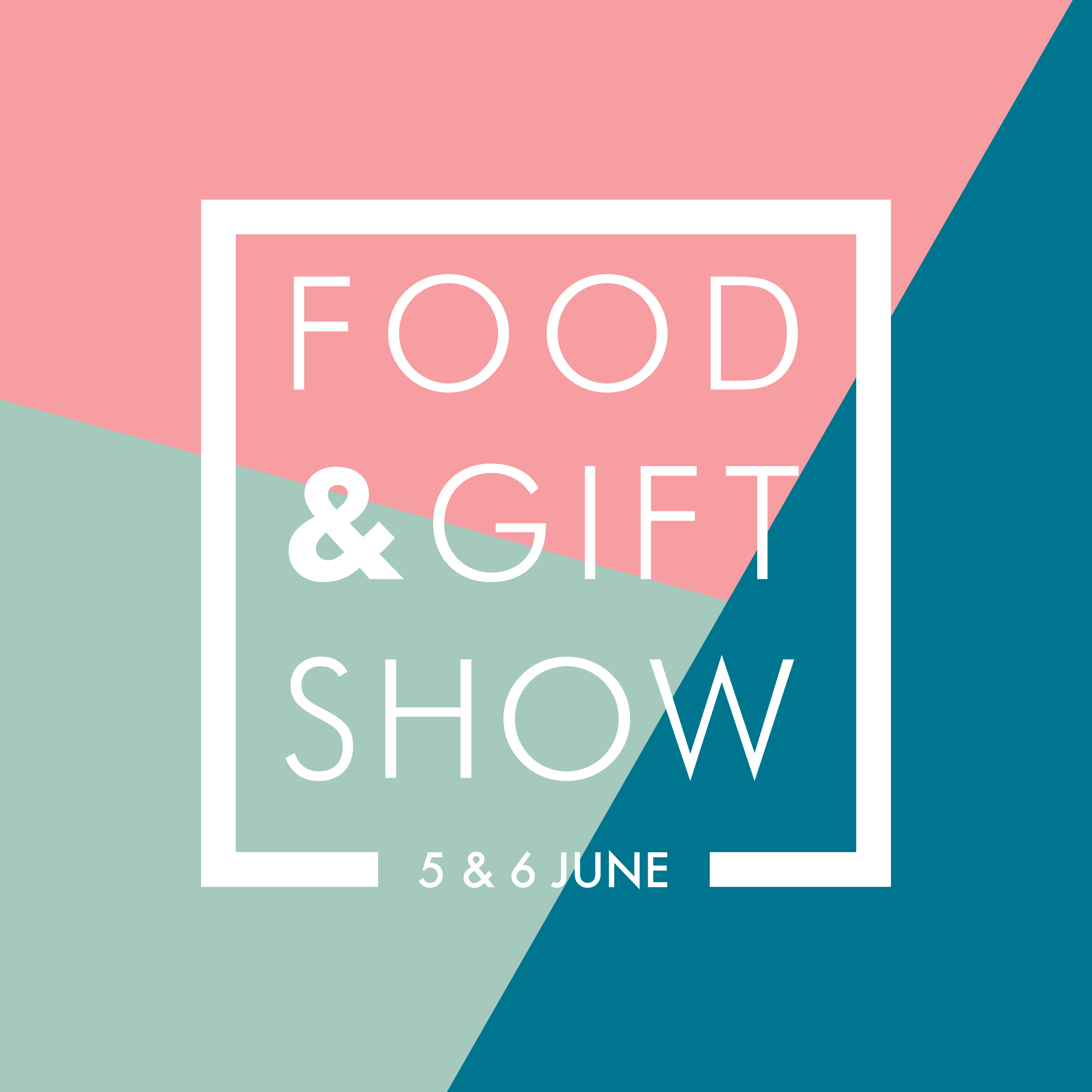 Show Dates: 5 & 6 June 2018
This June, The Food & Gift Show is preparing to open its doors to welcome all independent buyers from across the UK who are keen to experience the one-of-a-kind environment of this buyer-focused show.
The show will be hosted by leading independent buying group, Associated Independent Stores (AIS) and is designed specifically for independent retailers. Having cemented its place as an eagerly anticipated show by AIS members for a number of years, in June the group will also be extending their invite out to independent retailers that aren't group members, giving the wider industry an opportunity to also realise the benefits.
This year's Food & Gift Show will take place at AIS's own purpose-built exhibition centre, Cranmore Park in Solihull, on 5th and 6th June, with the final day, Wednesday 6th June, being open to the rest of the trade.
The show will offer buyers everything they need to complete their Autumn, Winter and festive food and gift buying, all under one roof. Across an extended ground floor showroom, covering 2445 sq m, this really is a one-stop-shop for the Christmas food and gift buying season, with exhibitors featuring ranges across categories such as Gift Food, Home Fragrance, Cards & Wrap, Confectionary and Speciality Drinks.
In such a buoyant and expanding market, the show will bring together an exciting and meaningful exhibitor selection, relevant to the business of all independents from department stores to garden centres through to standalone gift shops. Show organiser Rachel Breen who has operated as a buyer within the Homeware and Gift sector for over 15 years, explains;
"This show is unique in that it is designed specifically and exclusively for independent retailers. The Food & Gift Show is organised by buyers with experience in the independent sector and this perspective creates a unique buyer focused approach. We have been visiting trade shows as buyers for years so it is easy to identify how we like to structure our own show. High on our priority list is making the show a stress-free experience for visitors and creating a fun, friendly and relaxed environment for both buyers and exhibitors. We know that our exhibition facility, Cranmore Park, is easy to find and years of shuttle bus experience has taught us how important it is that visitors can park right outside the front door! We also want to lessen the expense for buyers visiting the show and the most obvious solution to that is to make everything free – so parking, admission, refreshments and even lunch is free for everyone!
"We are anticipating that over 70 exhibitors, giving access to 100's of brands. Buyers in attendance can expect to see gift-food and confectionary names such as Charbonnel et Walker, House of Dorchester, Cottage Delight, Maxim's De Paris, The Snaffling Pig Company, Cartwright & Butler, Mrs Bridges and Stewarts. There will be some exciting ranges from speciality drinks brands such as Skinny Prosecco and 6 O'Clock Gin. You will also see some excellent new homeware product at the show from key brands such as Wax Lyrical and Portmeirion. A number of exhibitors will also offer bespoke personalised ranges, tailor made for the independent market as well as tasting sessions for buyers to enjoy.
"We're also delighted to offer some new exciting initiatives to keep the show fresh and current. In addition to the great mix of ranges you'll see, we're offering visitors visual and display concepts during the event. We all know the importance of finishing touches and how they can bring a store display alive whilst also providing some great add-on sales for retailers. Furthermore there will be some seminars open to all buyers to learn more about the market to enable them to make more informed buying decisions."
The Food & Gift Show is well-placed for several transport links and can be found just off the M42, within a few minutes of Birmingham International rail and air links and the NEC.
AIS Members' only show admittance is on 5th June. The show will then be open to ALL trade on 6th June. Admission to the show is free but reserved for independent retailers only. Parking, lunch and refreshments are complimentary to all independent buyers and exhibitors.
To register for the show and an up-to-date exhibitor list, visit the website www.foodandgiftshow.co.uk
Show: The Food & Gift Show
Venue: Cranmore Park Exhibition Centre, Solihull B90 4LF
Opening Hours: 5th June 8.30am-6.00pm (AIS Members Only)
6th June 8.30am-5.00pm (General Trade Show).
Tel : 0121 683 1430
Email : Show@foodandgiftshow.co.uk
Press Contact : Nadia Hanoush 0121 683 1462. Email: nadia.hanoush@aistores.co.uk
About AIS
Associated Independent Stores is the leading independent buying group for Home & Fashion in the UK & Ireland. They have more than 250 retail members and a buying throughput of around £500m. Those members include home specialists, department stores, garden centres and specialists such as cookshops in high streets, edge of town and out of town. They are all independent and range from single stores to regional chains and combined have a retail turnover of around £2bn.