 NEWS FROM BLUE EYED SUN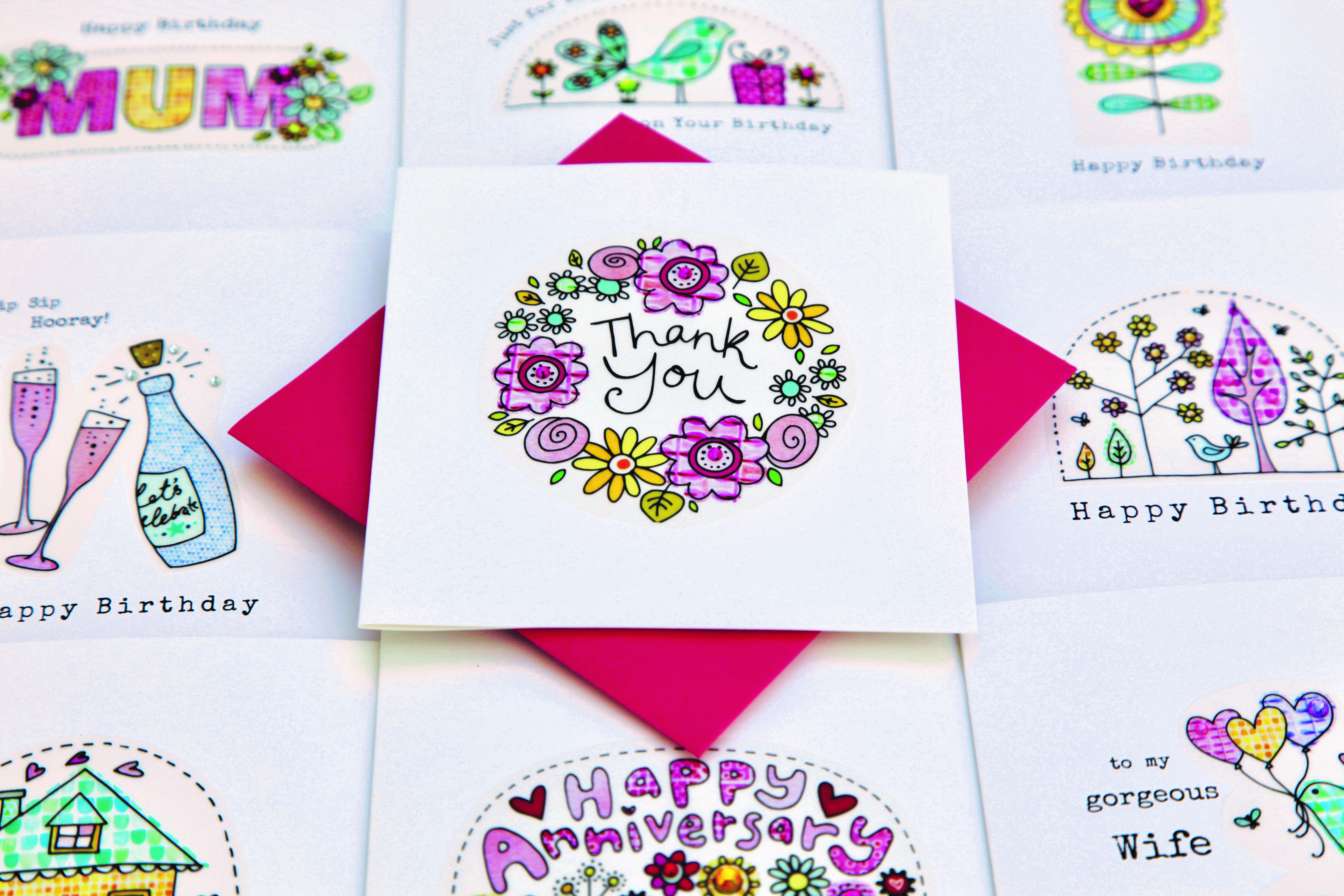 Blue Eyed Sun, are launching a gorgeous fresh new range of Everyday cards called BISCUIT in Design Point 1 - Stand D110 at Home & Gift in Harrogate.
BISCUIT has sixty cute designs based on original hand-painted artworks by Jo Corner. They all feature decoupage elements and are hand finished with jewels in the UK. Covering a good selection of relations and loved ones, this cute range includes loads of relations and occasions captions. BISCUIT are 125mm x 125mm in size and retail for £2.75 (trade price £1.14 each).
Sold in sixes to trade buyers only, all of our cards are blank inside, barcoded and cello-wrapped with a coloured envelope. All are printed on board from sustainable sources.
Blue Eyed Sun's cards are available to order through their easy-to-use, trade only website, their latest brochures and they also have a team of sales agents across the country that can come in to see you with samples and help you choose the right look for your shop.
Blue Eyed Sun's BambooCup is Hot Property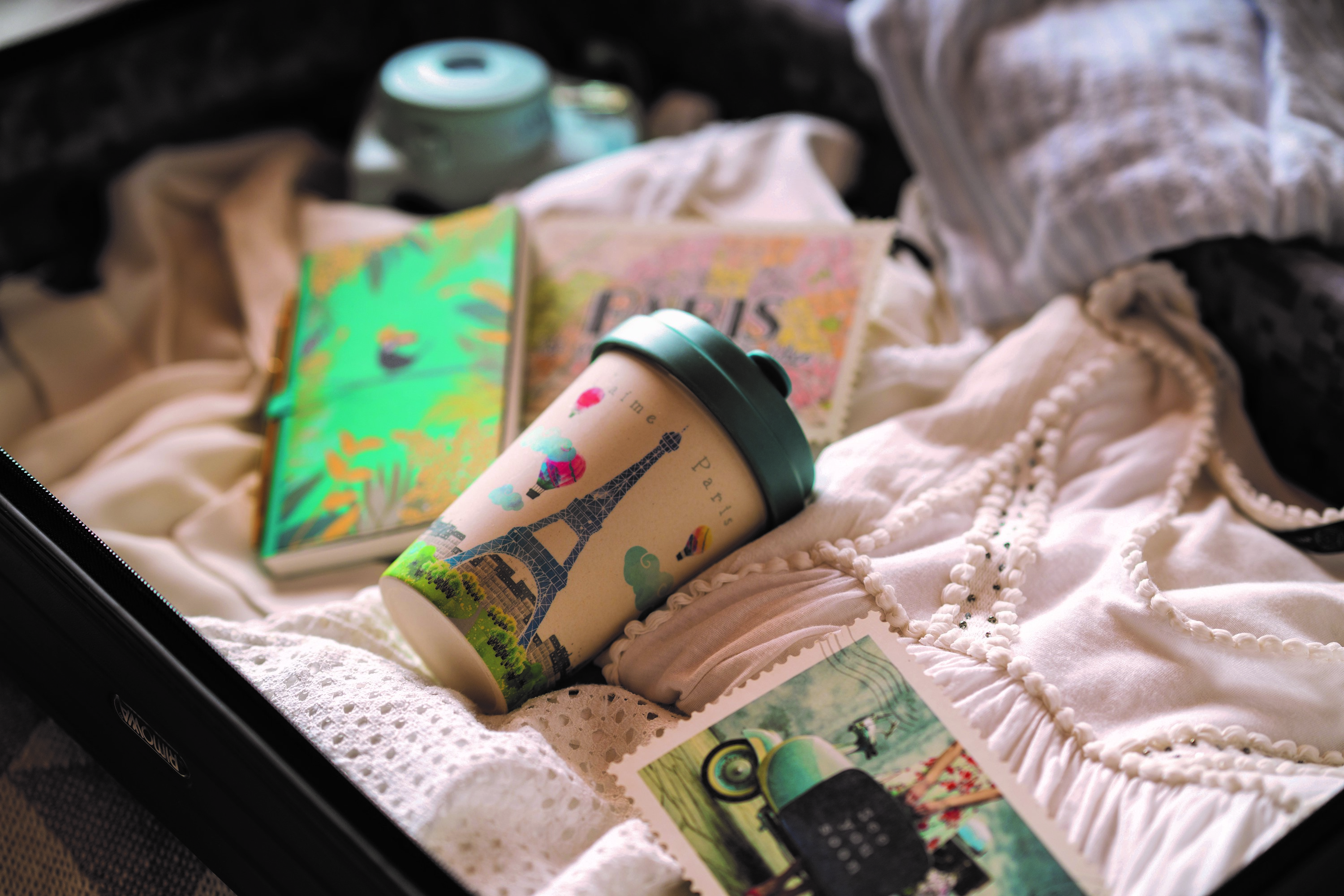 BambooCup is a beautiful fast selling range of eco-friendly, reusable coffee cups which continues to sell well with retailers throughout the UK.
"As exclusive distributors of BambooCup, BambooFriends and SlideCup products in the UK and Ireland we are proud to be making a difference in the world with these products. Not only that but taking care of the planet this is a hot product trend because we all want sustainable eco solutions to the problem of single use plastics." - Jeremy Corner, MD, Blue Eyed Sun and Chairman of the Giftware Association.
BambooCup is designed to reduce the 2.5 billion plastic lined single use cups which are wasted each year. Made predominantly from sustainable, fast growing bamboo fibre and tested to the highest standards, BambooCup feels lovely to hold and has over 50 contemporary designs in the collection. BambooCup includes a patented, lockable lid made from bamboo instead off silicone and comes with a thermal sleeve. Dishwasher safe, odour free and taste neutral, BambooCup is available with great looking point of sale solutions including a 96 pocket floor stand and a 36 pocket counter top stand.
Your readers can quote GR18 for free point of sale options (when ordering the floor stand fully stocked or 36 cups for the 12 pocket countertop stand).
With lots of exciting new products planned for the coming year, follow @BambooCupUK on Instagram, Facebook and Twitter to keep up to date with the latest news.
Email sales@blueeyedsun.co.uk or call 01273 823003 to request a price list and catalogue. Visit www.blueeyedsun.co.uk/blog/BambooCup for more details.
See all of Blue Eyed Sun's bamboo products in Design Point One - Stand D110 at Home & Gift in Harrogate.
Watch a video of our new BambooCup here: https://www.blueeyedsun.co.uk/blog/blue-eyed-sun-bamboocup-distributors-uk-ireland/