NICKEL INSTITUTE POSITION PAPER ON NICKEL ALLERGY AND THE EU NICKEL RESTRICTION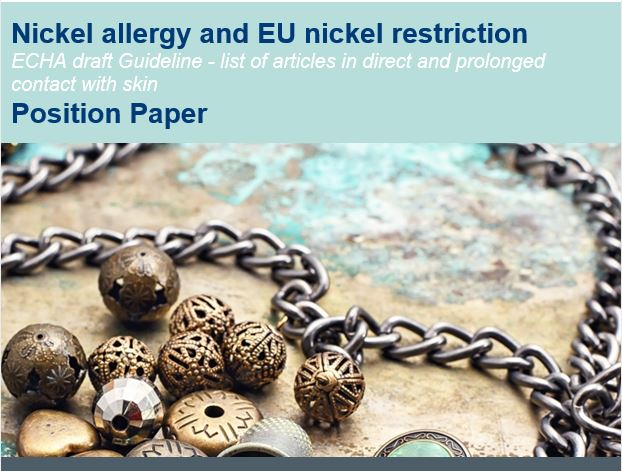 Further to the workshops on Nickel Allergic Contact Dermatitis (NACD) organized in 2015 and 2017, the Nickel Institute is pleased to share with you its new position paper.
It outlines NI's views on nickel allergy and the EU nickel restriction and provides background information on nickel and NACD. It also gives an overview of NiPERA research activities to better understand nickel allergy and the causes of its prevalence.
This position paper is intended to be a constructive contribution to the debate. Our goal is to help find effective, targeted and evidence-based solutions to achieve the public health objective of preventing nickel sensitization.
Read on line here or download 20180320 - NACD Position Paper-web