 Nottinghamshire based Aerospace Engineer Named among Most Promising Young Greetings Card Designers
Nottinghamshire-based Aerospace Engineer Named among Most Promising Young Greetings Card Designers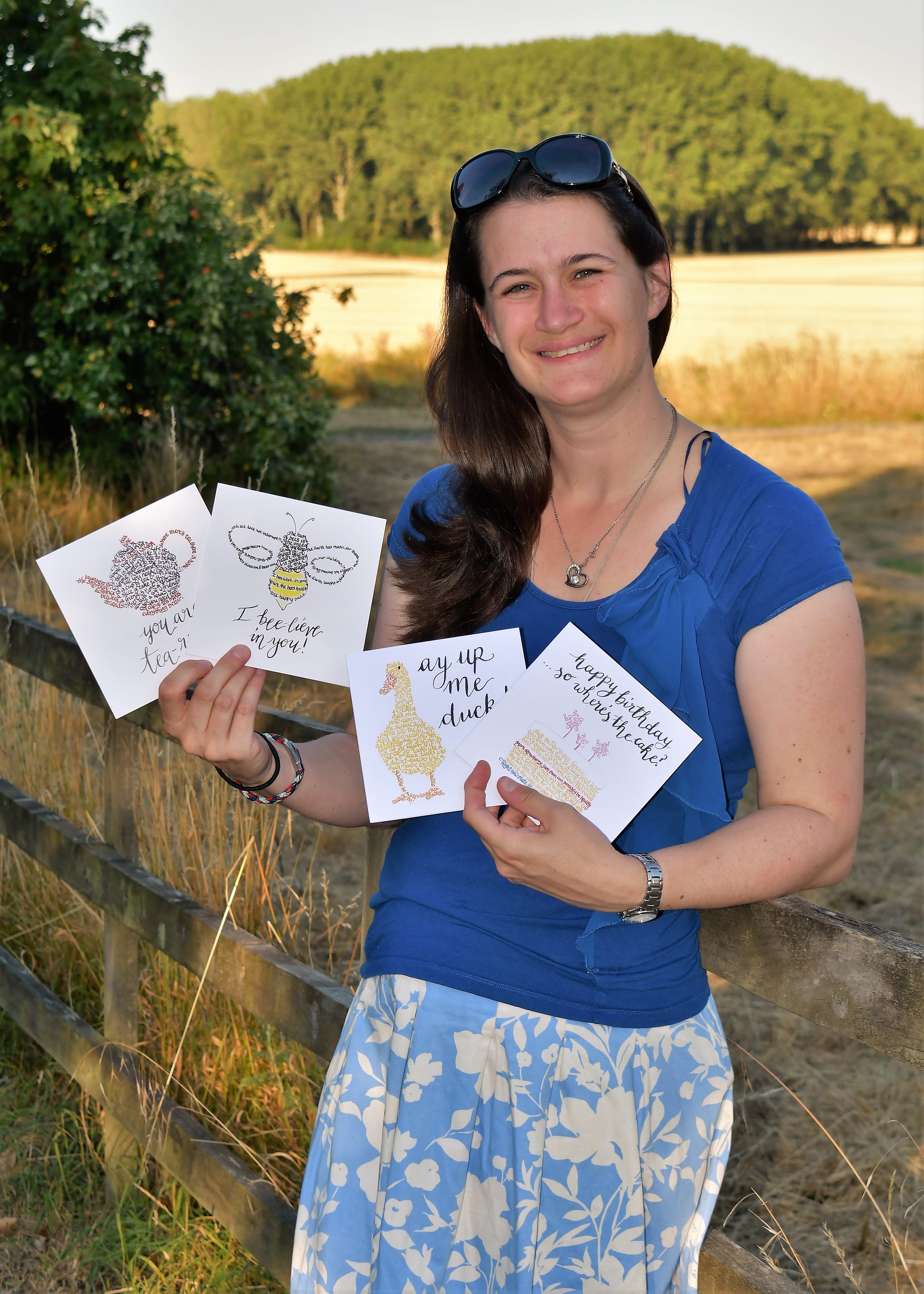 Photo by Emma Kimberley
Aerospace engineer Nicole Elders has been named as a finalist for one of the most prestigious awards in the greetings card industry, The Lynn Tait Award for Most Promising Young Designer, with her unique calligart designs. Caligart is calligraphy art, the skillful creation of beautiful art solely using words written in calligraphy. Nicole's pictures are drawn with words, not paint.
As an artist, Nicole has created some incredibly intricate showcase pieces, including 'Portrush Open 2019', celebrating the return of the golf Open to Northern Ireland and 'Virgin at 70', celebrating the incredible achievements of Richard Branson and Virgin. Like her showcase pieces, Nicole's card designs are thoroughly unique - with simple elegant designs that are intricate in their detail - with these cards the more you look the more you see, and her unique designs and eye for detail have won her many fans. "Greetings cards are everyday artwork" says Nicole, smiling, "I love creating unique and meaningful designs, things people might want to keep -there is no greater compliment for a card designer than someone who has framed a greetings card"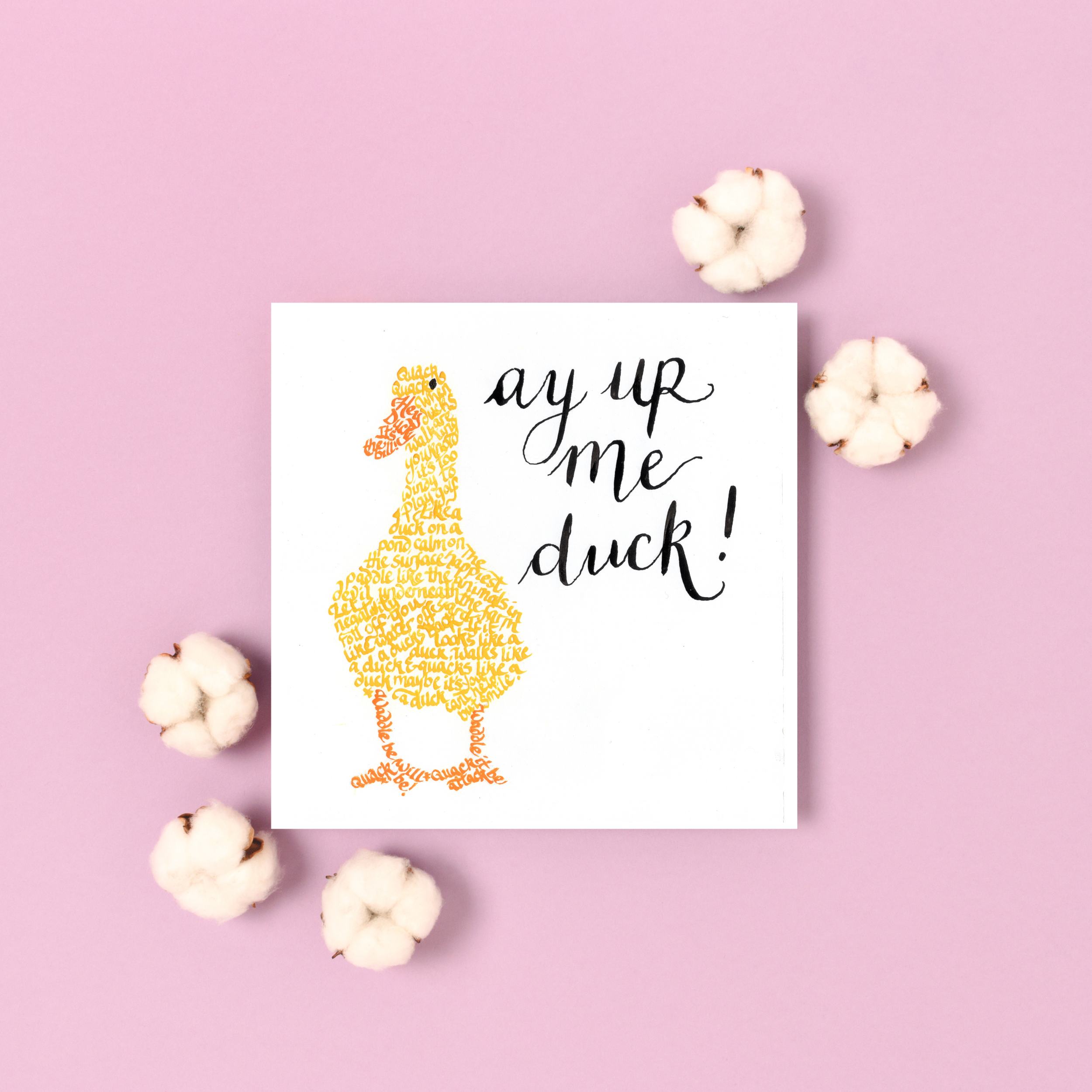 While it may seem unusual for an engineer to be named as a gifted designer and artist, the crossovers between engineering and art are long held. Just look at Leonardo DaVinci, a talented artist, draughtsman, mathematician, sculptor, engineer and inventor. "I may not be in such exalted circles", says Nicole, laughing, "but I do love working as both an engineer and artist". "I have always loved detailed engineering drawings because they are simultaneously beautiful, detailed and informative. As I developed my love and skill with calligraphy, I realised that I could apply this same approach to my art, and paint pictures with words, so that they too are beautiful and informative. My work is created to tell a story, stand back and see the picture, and stand close to read the words. I love seeing the joy that my work brings to people. I love the creative outlet and challenge that card design can bring to me, many pieces taking days to produce. I also love seeing my work in gift shops. I supply some fabulous little gift shops all around the UK, run by incredible people"
The winner of The Lynn Tait Award will be announced at the Henries Awards, the Oscars of the greetings card industry. The Henries are named after Sir Henry Cole, who sent the first greetings card in London 1843. Henry was also a pioneer of the Penny post and a director of the V&A Museum. The UK is the world leader in greetings card design and innovation, and also the leaders in per capita send. With her card designs also nominated for Gift of the Year in the cards, wrapping and stationary section, we are bound to see much more of this talented artist!
You can find more our More about Nicole Elders and her beautiful work here - https://nicoleelders.com/