 POSH BRATS CELEBRATE THE SCENTS OF SUMMER WITH THEIR NEW SUMMER ROMANCE COLLECTION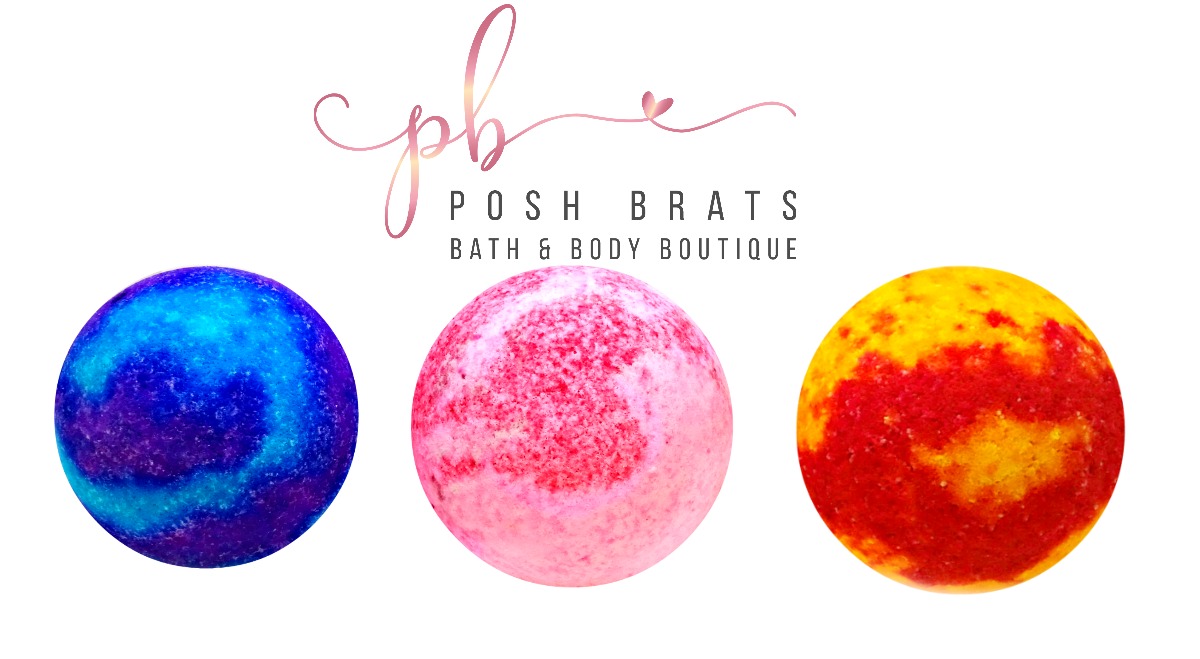 Creators of bespoke, natural bath and body products Posh Brats is celebrating the launch of its new 'Summer Romance' and 'Retro Ice Lolly' collections with the addition of two new bath bombs product lines.
Using the best quality natural ingredients and finest fragrances, Posh Brats has captured the essence of hazy summer nights and first love in their new Summer Romance collection of fizzy bath bombs.
Featuring Blue Raspberry and Lemonade Slushie, Midnight Iris and Elderflower, Night Blooming Garden and Pink Champagne Rose fizzy bath bombs, these handmade products appeal to customers of all ages thanks to their vibrant colours and summery scents.
One of the most exciting new product lines for 2018 is the Retro Ice Cream Lolly range, featuring 'flavours' that are reminiscent of a visit to the local ice cream van on a hot summer's day including a Neapolitan, Mister Twister and that all-time favourite, Raspberry Ripple to create a range of bath products that looks and smells good enough to eat.
Creator and founder of Posh Brats, Brittany De Staedtler has a wealth of experience in the beauty sector and believes that creating fun and fragrant products shouldn't mean using poor quality ingredients.
Brittany said "We only use the very best natural ecologically-sourced and organic ingredients for all of our products and our two new collections are no different.
"We wanted to capture the memories of the heart and our childhood holidays this year and by using only the best natural ingredients and only producing small batches, we can guarantee the best quality products with a handmade feel for our amazing customers."
Not only are all of Posh Brats products crafted using natural ingredients, but they are also 100% cruelty free and handmade here in Great Britain.
Thanks to the new ranges, Posh Brats has been enjoying a significant amount of interest from both direct customers and retailers who are enjoying stocking and displaying these bright and colourful bath bombs.
The Summer Romance and Retro Ice Cream Lolly collections are now available to purchase from the Posh Brats website and are sure to be a welcome addition to any summer routine.
Fellow members of the Giftware Association can also benefit from a 20 % discount by quoting GA20 at the time of placing orders
To find out more, visit: www.poshbrats.com  or for wholesale sales: http://www.poshbratswholesale.com.
About
Based in Cheshire, Posh Brats Bath & Body Boutique creates handmade bath and body products using the best natural ingredients that are 100% cruelty free. Their main product ranges include bath bombs, bubble bath bars, handmade soaps and the ever-popular unicorn horn bath bombs as well as aromatherapy and skincare products. Every product Posh Brats make carries current safety assessment certificates and toxicology reports as according to the laws within the EU Cosmetics Directive. All of their formulas are registered with the CPNP in Brussels and are attached to poison control databases worldwide to assure their safety