 QALARA X THE GIFTWARE ASSOCIATION
QALARA X THE GIFTWARE ASSOCIATION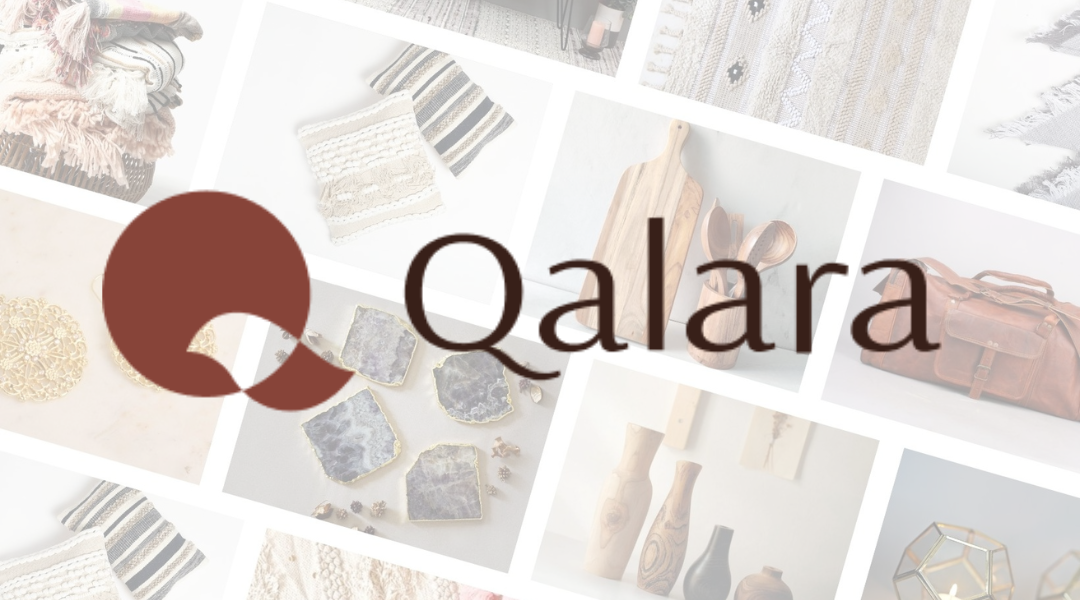 The Giftware Association is thrilled to introduce Qalara, a new-age global sourcing & wholesale platform that is disrupting and revolutionising the way importers and retailers can source products from India.
This association with Qalara was born out of discussions where we identified a strong connection between the changes and advancements in the industry today and the need for innovative solutions to meet these new demands. The rise of e-commerce, the demand for sustainable and ethically sourced products, primarily driven by the Gen Z consumer, the need to diversify and friendshore sourcing, foster end-to-end supply chain accountability and transparency, are just a few of the challenges that the industry faces. Qalara attempts to systematically address each of these needs through its unique model of consolidation, low minimums, a wide and diverse catalogue, flexible fulfilment solutions, including dropship, and innovation in sustainable materials.
"Our vision is to be pivotal to driving sustainable consumption, without compromising affordability and efficiency in the supply chain," says Aditi Pany, CEO of Qalara and an alumna of the Stanford Graduate School of Business. Aditi has previously launched and led a $500 million fashion e-commerce business before founding Qalara, which is backed by a Fortune 100 company and India's largest retailer. As a solo woman entrepreneur, Aditi is especially excited to collaborate and connect with fellow entrepreneurs to strengthen ties with British companies, especially as we look forward to a UK-India Free Trade Agreement in 2023.
Sarah Ward, CEO of The Giftware Association affirms, "The Giftware Association is extremely proud to be partnering with Qalara, a forward-thinking company that aligns with our own and our members' ethos. Qalara's commitments to sustainable and ethical sourcing are a huge draw to us and will be for the benefit of our members. With an exciting vision planned for the future, we are looking forward to working more closely together."
Qalara is also proud to support the UK home and gift industry by sponsoring The Gift Awards – a prestigious ceremony that brings together industry professionals, manufacturers, and retailers to showcase the latest trends, products, and innovations. This landmark event with a rich history strongly resonates with Qalara's mission to reward, endorse and acknowledge product innovation and excellence.
With over 25,000 ready to ship wholesale products on www.qalara.com, over 1000 verified producers and manufacturers, a sourcing catalogue of over 100,000, and a wide spectrum of large and small customers across 50+ countries, Qalara has built an impressive ecosystem for responsible sourcing from India. In addition, this digital platform also offers the lowest contracted freight rates ex-India to 100+ countries worldwide, making it an ideal partner for businesses looking to expand their global reach, while staying true to their sustainable and ethical ideals.
One can look at what Qalara's customers have to say about them on Trustpilot, the world's leading independent reviews platform.
And that's not all, Qalara has also been featured in leading global publications including the Sourcing Journal, Future of Sourcing, Supply Chain Brain, Retail Merchandiser Magazine, and more.
If you are a business owner, buyer, or sourcing manager looking for innovative sourcing and wholesale solutions and a conscious catalogue of ethically and responsibly produced products, reach out to Aditi or her team to learn more about Qalara and avail of special UK promos and offers:
Aditi Pany: aditipany@qalara.com

Mitali Mehta: mitali.mehta@qalara.com