 SCOTLAND TRADE SHOW SPRING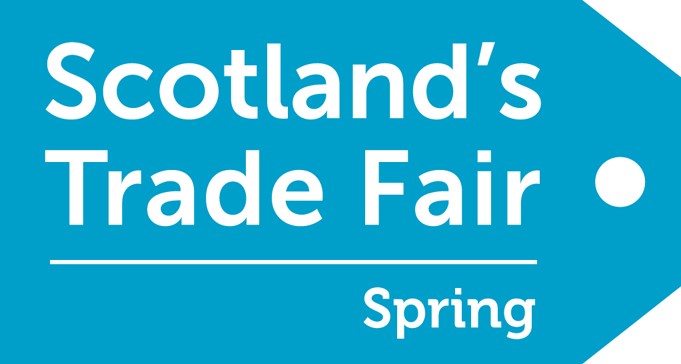 GREAT BUZZ OF CONFIDENCE AT SCOTLAND'S TRADE FAIR SPRING
With the air buzzing with order-making and new relationships being forged, Scotland's Trade Fair Spring 2019 heralded a confident start to the new season. 2018 witnessed another busy tourist season which kept footfall moving in many of Scotland's independent shops and in particular those serving overseas visitors. There is great confidence this will continue in 2019 despite domestic political upheavals and concern over the global economic outlook.
With the largest number of exhibitors for both the Trade Show and Scotland's Speciality Food Show for a decade, there was plenty of variety for buyers with a massive range of gifts, homewares, jewellery, textiles, craft and speciality food and drink on offer. Buyers relished the quality and range of products making it a highly successful Show.
[gallery ids="5103,5102" type="rectangular"]
Helen Crawford from The Old School, Beauly said: "We always think of the Scottish Show as an opportunity to cement already existing supplier relationships, meet the "new kids on the block" and touch base with our fellow retailers. This year we doubled our orders with some key suppliers, placing our confidence 100% in Scottish made product.  If you want the best of commercial, good Scottish products, this trade show is an unmissable date in the buying calendar. The icing on the cake is that it is also the friendliest show you could possibly imagine attending!"
As well as buying and sourcing products, the Show increased its additional content this year with among other events, the introduction of Nessie's Den. Six new exhibitors pitched their products to three key buyers in a fun and entertaining session. In addition, Minister for Trade, Innovation and Investment Ivan Mckee MSP visited the Show and presented one of the Best Product Awards.
The Best Product Awards were a highlight of the Show with some very talented exhibitors winning, and a superb range of high quality, mostly Scottish products, taking the top awards. Julie Pearson from Cloudberry Gifts and one of the judges added: "The range and quality of the products on display was fantastic and we were impressed by not just the winning products but their packaging and price points too. This Show is a great source for finding new suppliers. There was a wide choice of categories and new products on offer and it seemed all companies no matter how big or small had put extra effort into adding to their ranges and seemed to really enjoy the show, which came across to buyers."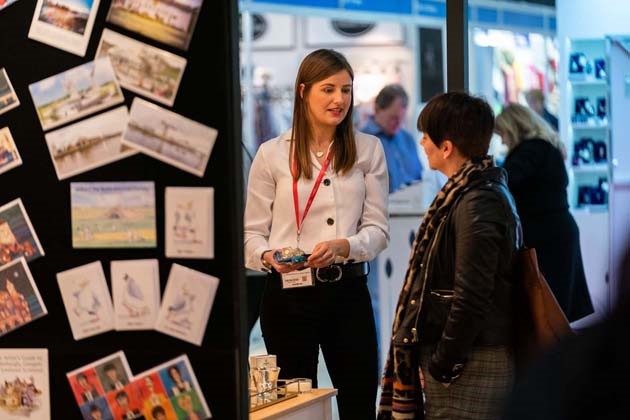 Seminars and workshops on a wide range of topics from social media to success secrets for retailers, were well attended and many commented on how useful these extra events are for retailers who often struggle with time to learn new tips.
Exhibitor Fiona Ritchie from Siabann said: "This Show has been so busy for us with many existing and new customers coming to our stand. We need to be here in person to showcase our new products and re-acquaint with existing customers so it's a must attend Show."
Mark Saunders Show Director said: "There was a real air of optimism at the Show from exhibitors and buyers. Foreign buyers were also plentiful from predominantly the US, Canada and Europe, who were searching out high quality Scottish made products which are world renowned for their excellence and commercial appeal. We are hoping that the 2019 season will be a profitable one for Scotland."
The Best Product Winners are:
Launch Gallery
Gold - Clarabella Christie – range of interiors products  (LG58)
Silver - Kushboo Soaps  - soap (LG74)
Bronze- The Wee Book Company  - book (LG24)
Clothing & Textiles
Gold - Eribe Knitwear  - jumper (C66)
Silver - BAKKA – scarf (CG42)
Bronze - Brook Taverner – tweed jacket (C71)
Home & Giftware
Gold - Highland Stoneware  - bowl (A46)
Silver - My Little People  - picture (E18)
Bronze - Siabann  - home fragrances (E42)
Jewellery & Fashion Accessories
Gold - Rarebird Design - bag (D83)
Silver - Karen Duncan Jewellery – necklace (E111/F115)
Bronze - Zoe Davidson – jewellery set (E111/F115)