 Seven Big Questions And Creative Exercises To Help You Run A More Successful Business On Etsy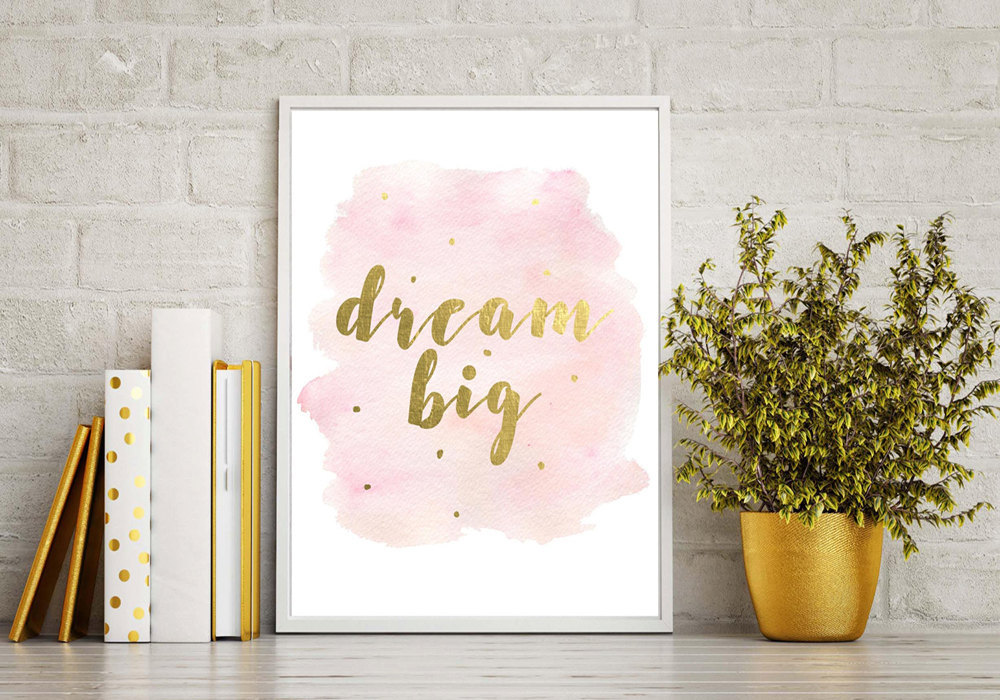 The Design Trust's Patricia van den Akker shares her favourite questions and exercises to help make the most out of your creative business.
Patricia van den Akker has been a creative business adviser and trainer for nearly 20 years, and is the Director of The Design Trust, the online business school for designers and makers. In 2016, Patricia launched her first business book, Dream Plan Do, and in this article she shares some of the most stimulating questions to ask yourself about your creative business, plus some useful tools and tactics to help you be more successful on Etsy.
What do YOU want?
What are you really creating with your creative business on Etsy? Do you want some additional income or create a (part-time) job for yourself? Or is it about something bigger than you; a bigger dream or mission, a movement even? If you don't know what you are aiming for then you can't reach your destination. The better you know what you want and why, the easier it is to get there.
Get started with creating a collage or a secret Pinterest board of what you want to do in 5 or 10 years' time. Where do you want to work? What projects would you want to work on? Who do you want to work or collaborate with? Add quotes of what your clients will say, your core values or how you want to feel.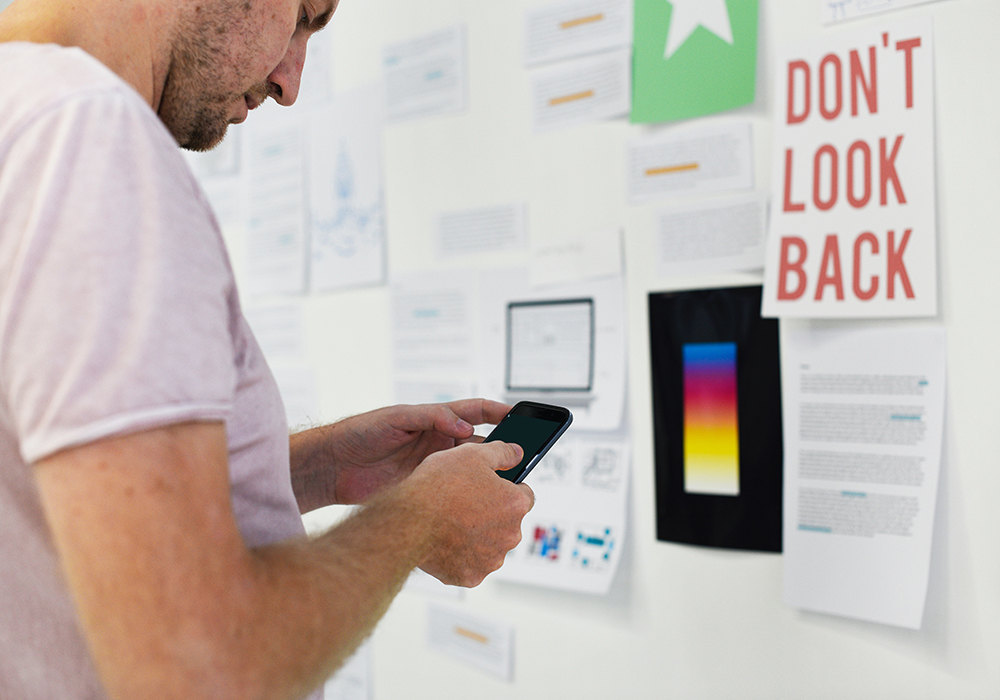 Visualising your motivations and the general direction of your business will really help you to create a business that matters. To you, and your customers.
In my research into successful creative businesses it was very clear that successful businesses had clear goals and values, and also understood the actions they had to take to get themselves there. Keep your collage close and make it a working document … keep adding so that it continues to inspire you.
How do you feel about your business (right now)?
This isn't a wishy-washy question but a fundamental one for the wellbeing of you – and your business.
Check in with yourself for a moment. Take your time to get quiet and to listen to your mind and body. How do you feel? Which words best describe your state right now? Try to really describe your feelings with a combination of words. (Some are probably contradictory)
And then focus on: "How do you want to feel?" And ask yourself: "What do you need to do, decide, have, create to make that happen?"
Write down a list of what you can do to feel better about yourself and your business.
The Wheel of Business: What is working? And what needs work?
Being a small business owner means that you need to be able to wear different hats. You need to be the Creative Director, but also the Production Manager, the Finance Manager, the Marketing & Social Media Manager...
Many creative businesses focus on the making part of their job, because that's what you love doing the most and are good at. But, unless you start working on the other parts of your business, you won't be able to succeed.
The Wheel of Business is one of my favourite exercises.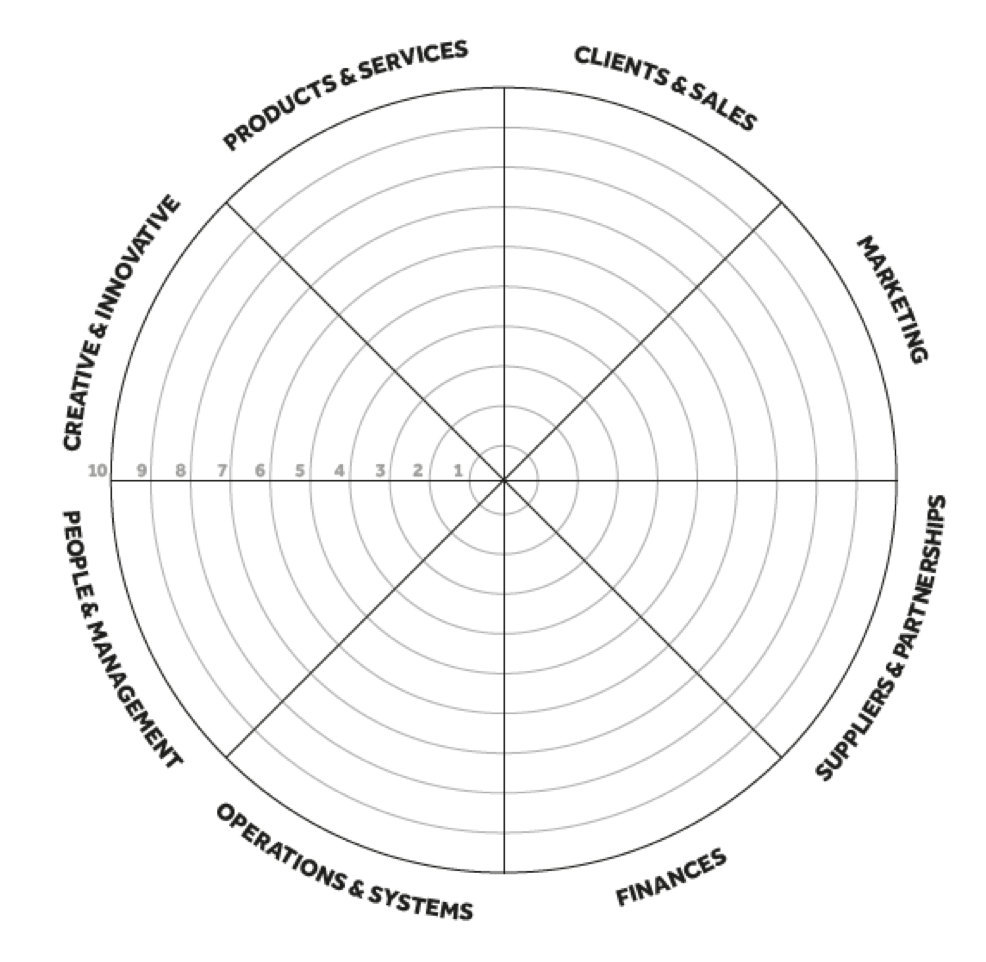 Score yourself out of 10 for each aspect of your business. How do you score yourself for finance or for clients & sales? You can add some notes why you score yourself this way; what's good about it, or what can be improved?
You can colour in your wheel. Is it a small or large wheel? How wobbly is it?
The next step is to identify only 3 parts of your business that you want to work on. Which 3 parts would you choose? How do you score these 3 parts currently, and how would you like to score them in 12 months? What would you need to do, have, create or learn to give yourself that score?
Write down a list of 5 specific actions for each part, with a deadline, a budget and who will do it or help you. Make sure you make time in your diary to make it happen.
Are you dreaming, planning AND doing enough?
Successful businesses take time out of their business to look at the bigger picture of what they want to achieve. Are you dreaming BIG enough? Or are you holding yourself back?
Consider the following:
Do you have a clear vision of what you want to create with your business?

Are you then planning to make that happen?

And finally, are you actually taking the action to make it happen?
Successful business owners work on all three responsibilities; putting different hats on to go from strategic thinking and problem-solving, into planning and action or delegation, and then learning from the feedback to improve their strategies and actions again.
Write down:
What is your big business dream?

Which responsibility (dreaming, planning or doing) do you need to work on more?

What aspects of your business are you avoiding? Where are you wasting most of your time, money and energy? (see the Wheel of Business exercise)

How can you make sure that you implement your ideas and stay on track? Can you create a visual plan with clear deadlines? Or can you get accountability from your partner, a coach or a friend?

Which 3 actions can you start working on today to start working towards your dream business?
Are you doing the right thing, at the right time?
Most creative businesses are very seasonal, with most sales happening in the last 10 weeks of the year. But instead of getting frustrated with the quieter periods, these are actually perfect to work ON your business and to get ready!

Late autumn is a very good time to launch new products in your Etsy shop, as it's much more likely that clients will buy because of Christmas. If we work backwards from that launch then….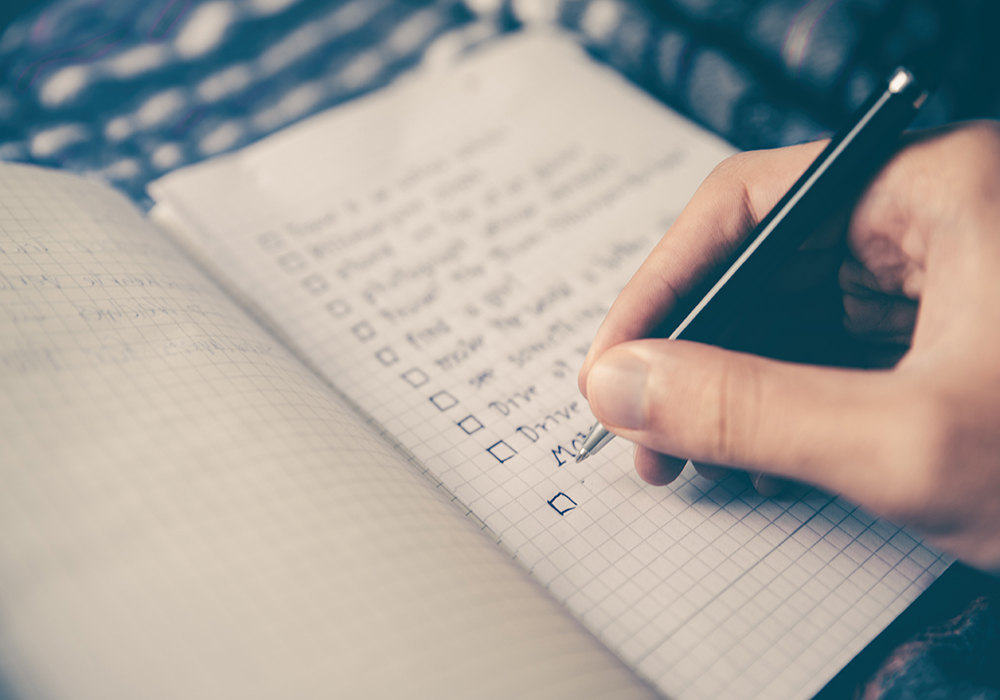 You will need to have your new product collection photographed in August, and write those fabulous product descriptions then too so you are ready to upload them all by the end of September.

You will need to cost and price your product ideas and select your products and their names in July. You will need to calculate your production costs and times, materials etc.

That leaves the early part of the year to develop your product ideas into prototypes, and to get feedback from customers. This is also a great time to learn more about marketing, branding, photography and improving SEO, so that you can present your work at its best. Use the quieter times of the year to boost your database, and find ways throughout the year to stay in touch with your customer base through targeted email marketing and social media.

Review your workflow through the year. Are you often feeling behind or overwhelmed? How can you create a workplan that is based on when your clients are most likely to buy? How can you use the quieter times to work on your business, improve your skills and systems, and to get ready for the busy times ahead?

Look at your actionable ideas so far and plan them in line with the quiet and busy times in your business.
Do your numbers stack up?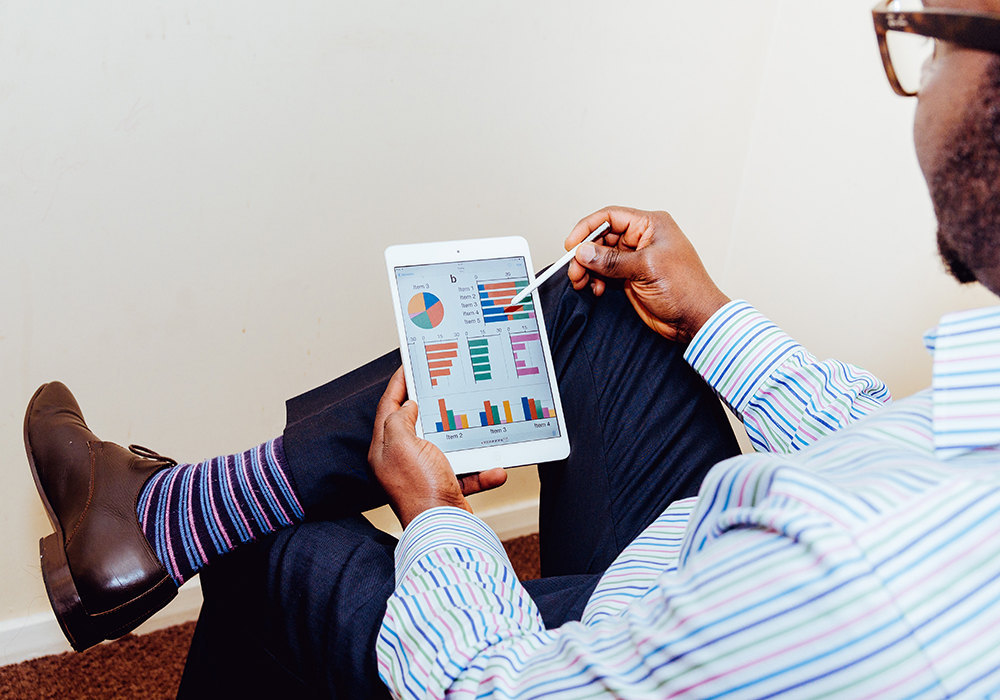 Are you really busy but still not making enough money? I have got a simple exercise for you, with 3 questions:
What salary do you need to earn this year? To pay for your rent or mortgage, your food, clothing and holidays.

What turnover do you need to pay yourself that salary? Or what are the total costs of your business that you need to cover with your sales?

And how will you make that happen e.g. how many products at what price do you need to create and sell to achieve your turnover?
This is a simple mathematical exercise but will show the fundamental framework of your business model and if you are sustainable and profitable in the longer term.
If your numbers don't stack up then you do need to consider to:
Increase the quantities of products that you sell, or add services such as personalisation or workshops to your business to make additional money.

Increase your prices so that your costs will be covered and you can pay yourself a better wage. That often means that you will need to improve your reputation, images and branding so that potential clients see that this increase is worth it.

Create products with a wider price range in your collection.

Spend more time on marketing your products to the right clients.
How to make time?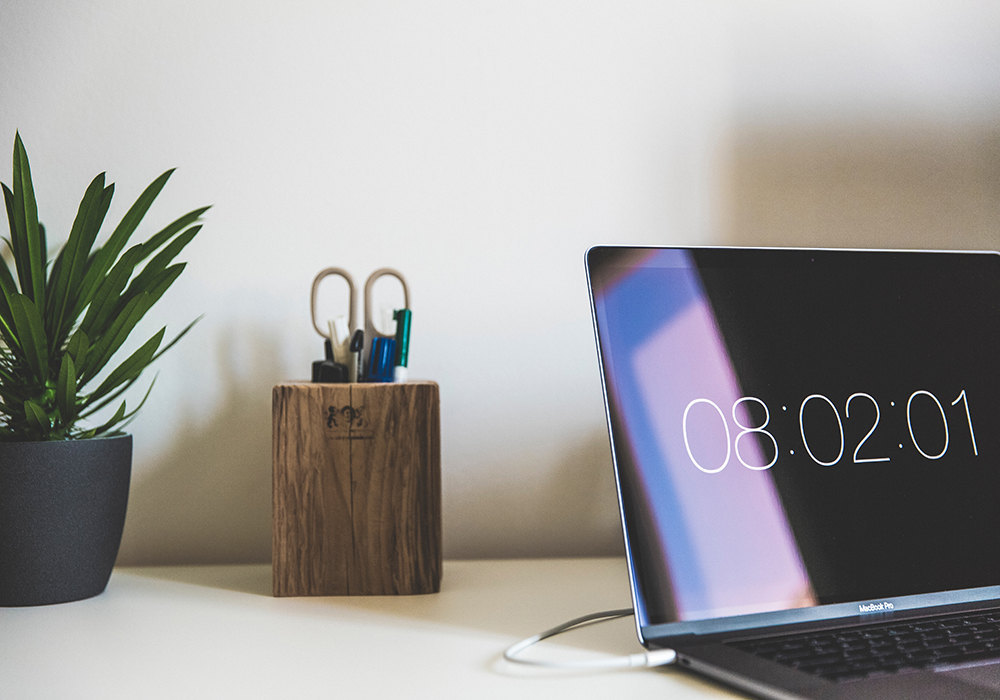 We all have the same 24 hours in the day, but some of us achieve much more than others. Hopefully I inspired you to write down loads of ideas of what you want to improve in your creative business. Not sure how you are going to make time, especially as you are already busy with loads of other jobs?
My time management advice for creative businesses who want to create a more sustainable and profitable business is to spend around 40% on making & production, 40% on marketing, 10% on research and (professional) development, and 10% on administration. That often means you will need to decrease your making and admin hours, and increase your time and energy in marketing.
Select only 3 areas that you want to focus on (in your Wheel of Business) so that you are working strategically, without getting too overwhelmed. Make your goals juicy and exciting for you, so that you will want to work on them and see progress.
Make time in your diary to actually do the work. Take it as seriously as any other appointment you have. Review every quarter what you want and need to work on, and create a monthly and a weekly to-do-list. Then review at the start or end of each month or week what you have achieved, and what needs more work.
Don't be afraid to ask for help and advice from others – you don't need to do it alone!
Patricia van den Akker has been a creative business adviser and trainer for nearly 20 years, and is the Director of The Design Trust, the online business school for designers and makers in the United Kingdom.