 SIX DAYS TO GO...GIFT OF THE YEAR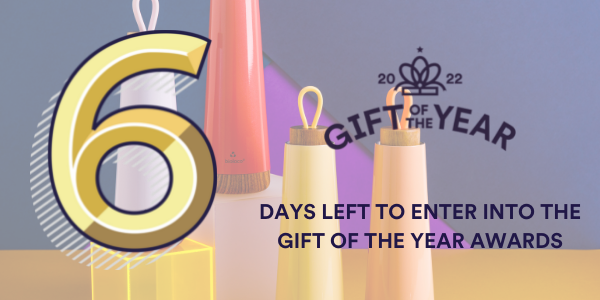 Just six days to go to enter into our Gift of the Year competition.... and we will not be extending it any further past the 15th December so to be in with a chance of winning this amazing accolade then get your entries in before then.
As I'm sure you have seen, we can finally talk about the changes to the awards, we have partnered with Max Publishing to create a black-tie event for the finalists of the awards to be held alongside The Greats Retail Awards uniting the whole of our industry, and with this change, it means that we will be doing the second round of live judging at Spring Fair meaning your products will be showcased to a new audience at the show, even if you are not exhibiting. We are super excited about these changes and you can read more about them here
If you have already entered please ensure that you have completed your entries and they are showing finished on the 'your products' screen in your dashboard, or ensure that you use up your credits as these will not carry over to next year...or maybe enter into another category whilst you still have time...

Could this be your chance this year...