 SOCIAL MEDIA, BRANDING AND PACKAGINGMASTERCLASS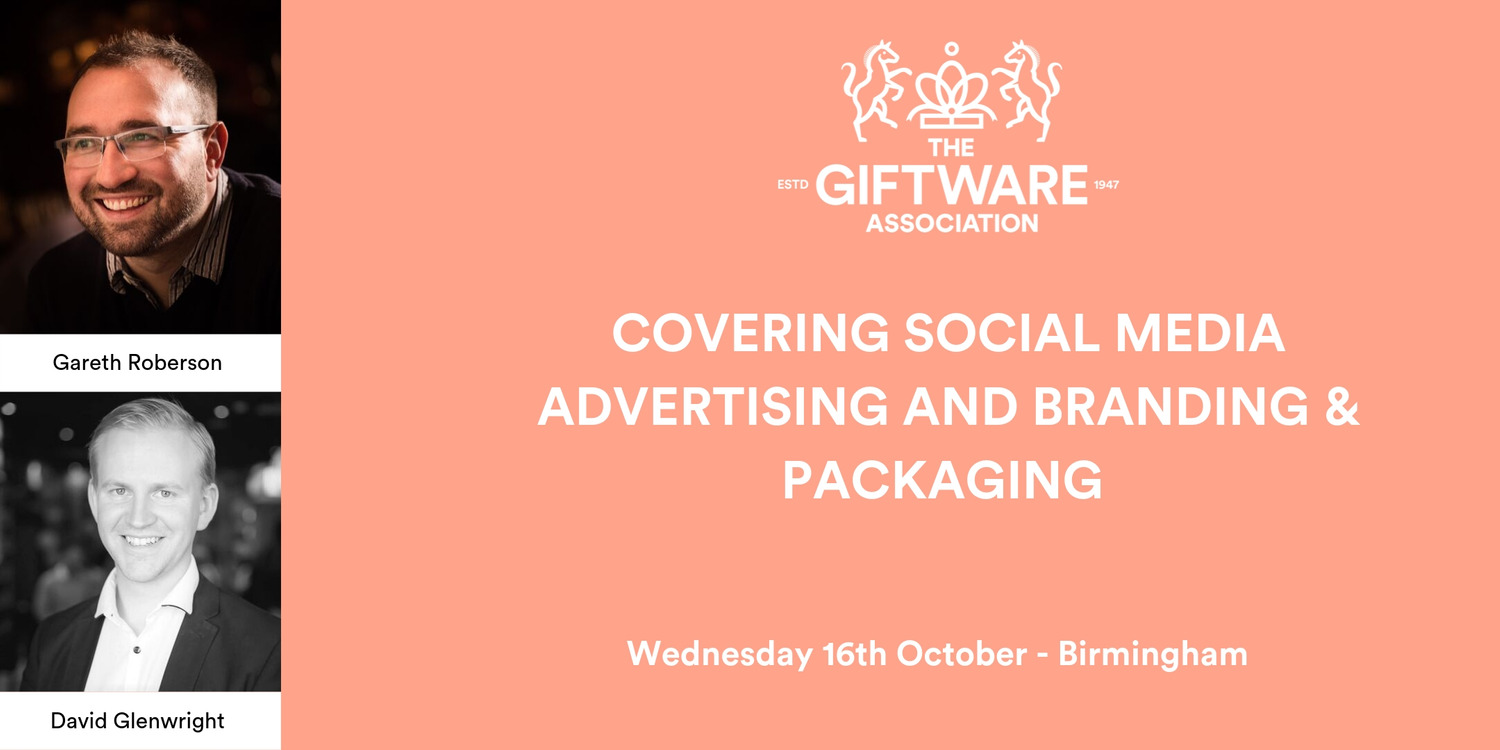 The Giftware Association will be hosting a day's business masterclass covering Social Media Advertising held by David Glenwright from JC Social Media and Branding & Packaging Masterclass with Gareth Robertson from DesignPit.
Taking place on the 16th of October in our Birmingham office, 10 Vyse Street, Birmingham B18 6LT. Planning your route couldn't be easier, with access via train, tram from New Street Station and a multi storey car park opposite our offices.
10:00 AM - COFFEES AND TEAS ON ARRIVAL

10:30 AM - FACEBOOK AND INSTAGRAM ADVERTISING
This session will look exclusively at the Facebook system, which incorporates Instagram ads as well, and is the most cost-effective platform for running ads to consumers. The session will be broken down into four main sections:
The Ad Centre - the simplified version of ads management.
Creating audiences - Creating targeted audiences using Facebook Business Manager.
Creating multi-level ad campaigns - Using the ads manager tool, how to create detailed multi-level campaigns.
Assessing impact - using the analysis tools built into the ads manager to review the impact of ad campaigns.
1:00PM - NETWORKING LUNCH 2:00 PM (APPROX) - BRANDING AND PACKAGING BRANDING
Find Your Why - Using the method set out by American writer Simon Sinek, discuss how to find the drivers behind the brand you are building.
Selling Yourself in Three Sentences - Using your Why, look to develop the foundations for three key sentences – CVP, USP and Mission.
Your Brand is your Packaging! - In the giftware sector, the packaging of your product is your key brand bearer.
Packaging – the Sustainability IssueThe impact of discarded packaging on our environment and how design can help to lessen the impact.
3:00PM - FINISH 
 For details on up and coming events with The Giftware Association, please contact Simone Rose on 0121 237 1104 simone.rose@ga-uk.org