 'Sofa' so good for coachcoaster in the USA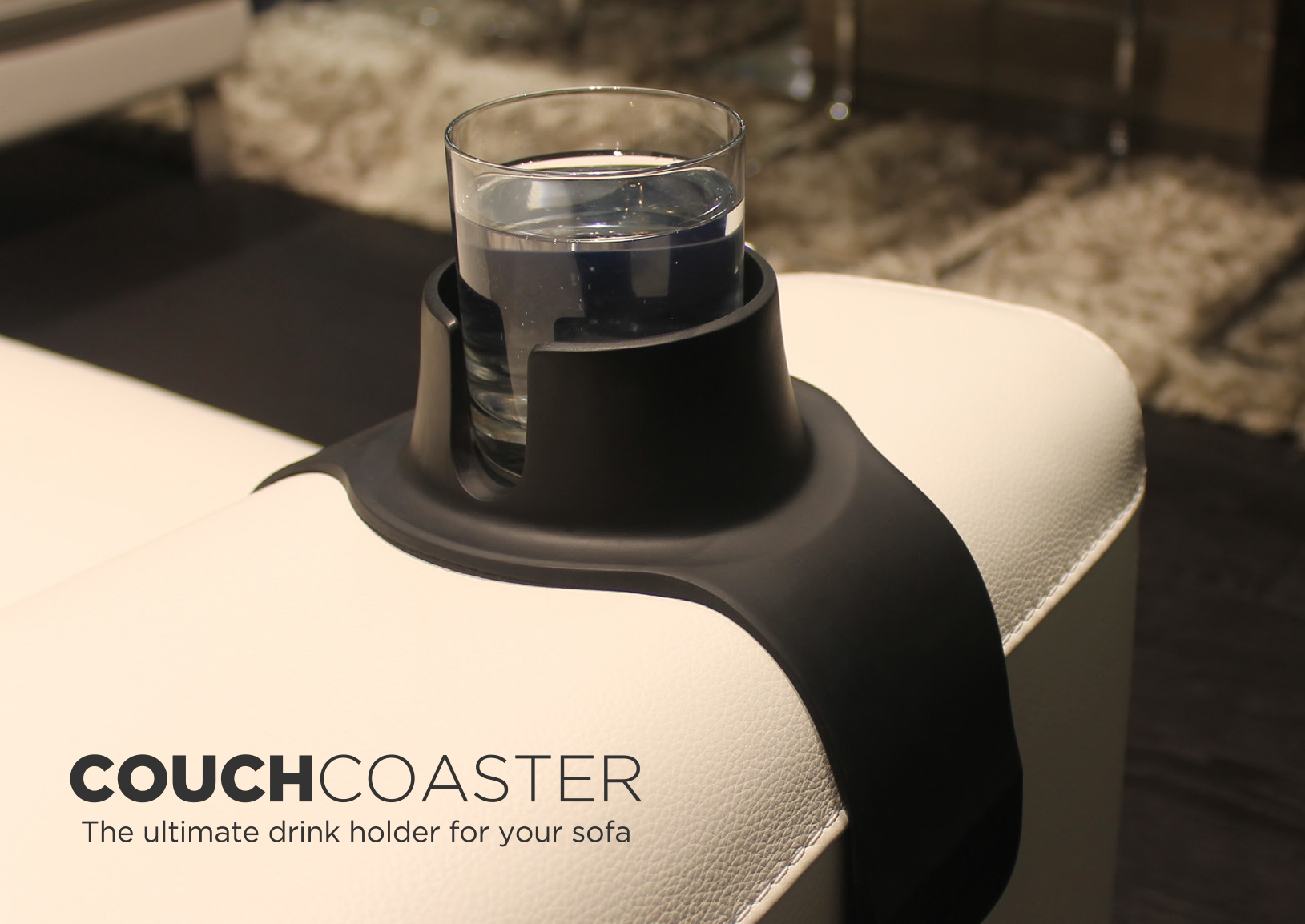 Rewind to February 2016 Giftware Association members 'Hit Products' launched a game-changer for sofa lovers the world over with CouchCoaster - The ultimate drink holder for your sofa. It wasn't long before CouchCoaster generated huge interest from the U.S., and this has kept its creator and founder of the company, Barry Freeder, well and truly on his toes over the last six months.
What began with a phone call from the Discovery Director of 'The Grommet' - one of America's best-known product launch platforms - quickly evolved into CouchCoaster's debut on their retail platform in September 2016. The launch was a great success and Barry was delighted with the customer reviews on their website which speak volumes about the product.
Meanwhile, Hit Products also received an order to sell CouchCoaster on the American shopping channel 'Home Shopping Network' - better known as HSN. In December 2016, CouchCoaster featured on its 'American Dreams' show, where Barry was invited to guest-present the product from their studio in Tampa, Florida.
CouchCoaster also made airwaves on a number of regional NBC shows throughout the States, under the wings of Steve Greenberg of 'Gadget Nation' who regularly unveils his latest innovative finds to viewers. It even found its way onto America's hugely popular, 'The Today Show'.
CouchCoaster is available for purchase at couchcoaster.com in five fantastic colours or through various online retailers. It is also featured in several nationally distributed catalogues. Customers in the U.S. can buy from thegrommet.com/couchcoaster or via HSN.com.
[gallery ids="187,188,189" type="rectangular"]
You can check out one of CouchCoaster's two appearances on the Home Shopping Network in America here http://bit.ly/2gZ0ItJ. .