 Sue Ure Maison Launches the Ambit Collection — Mid-Century Modern Meets Today's Lifestyle
Plates, placemats, cups, and coasters are among the most basic items in today's home. And yet, there's something to be said about functional aesthetics. That's why we're excited to announce the launch of the Ambit Collection — a luxury line of contemporary porcelain mugs and beakers from Sue Ure Maison.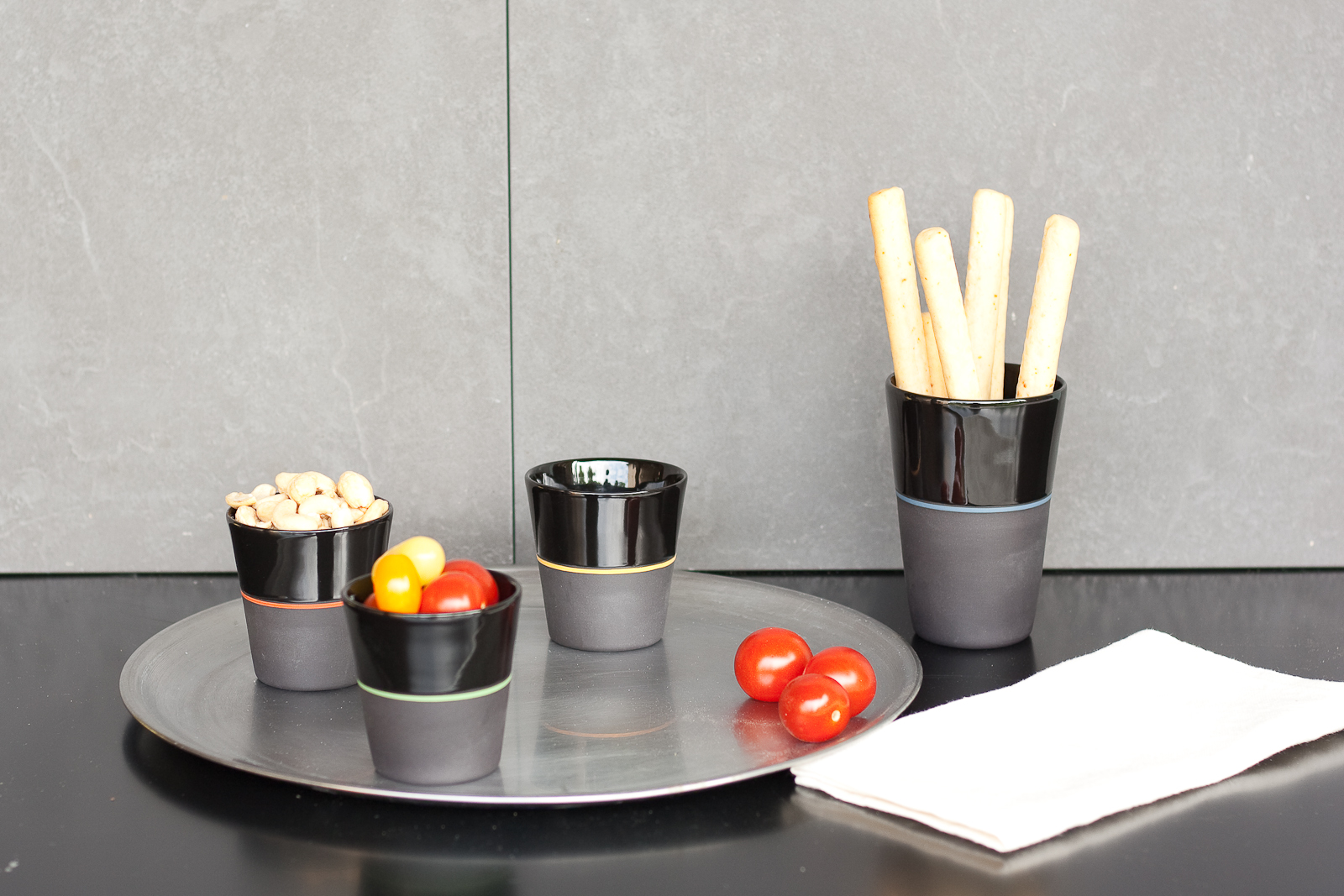 The Ambit collection is all about contrasts and boundaries. The striking differences between light and dark, glossy and matte, and the border that separates the two - lend themselves to elevated culinary adventures. It works well for hot and cold drinks and for purposes outside the kitchen, such as a bathroom toothbrush holder or small planter for your favourite succulents.
Each piece in the collection has been slip-cast from hand-thrown originals by Midaya Ceramics, a long-established family-run factory in Sri Lanka. Their careful processes ensures a faithful interpretation of Sue's handmade distinctive details.
This collection combines stylishly with Sue Ure Maison's Orbit tablemat range, which includes a centrepiece set, coasters and placemats, each designed to complement the other. The perfect rounded edge cutouts in the centrepieces allow you to craft a delightful spread of hors d'oeuvres and small bites. Mix and match your pieces to create stunning table sets and decorative feasts that truly are worth talking about.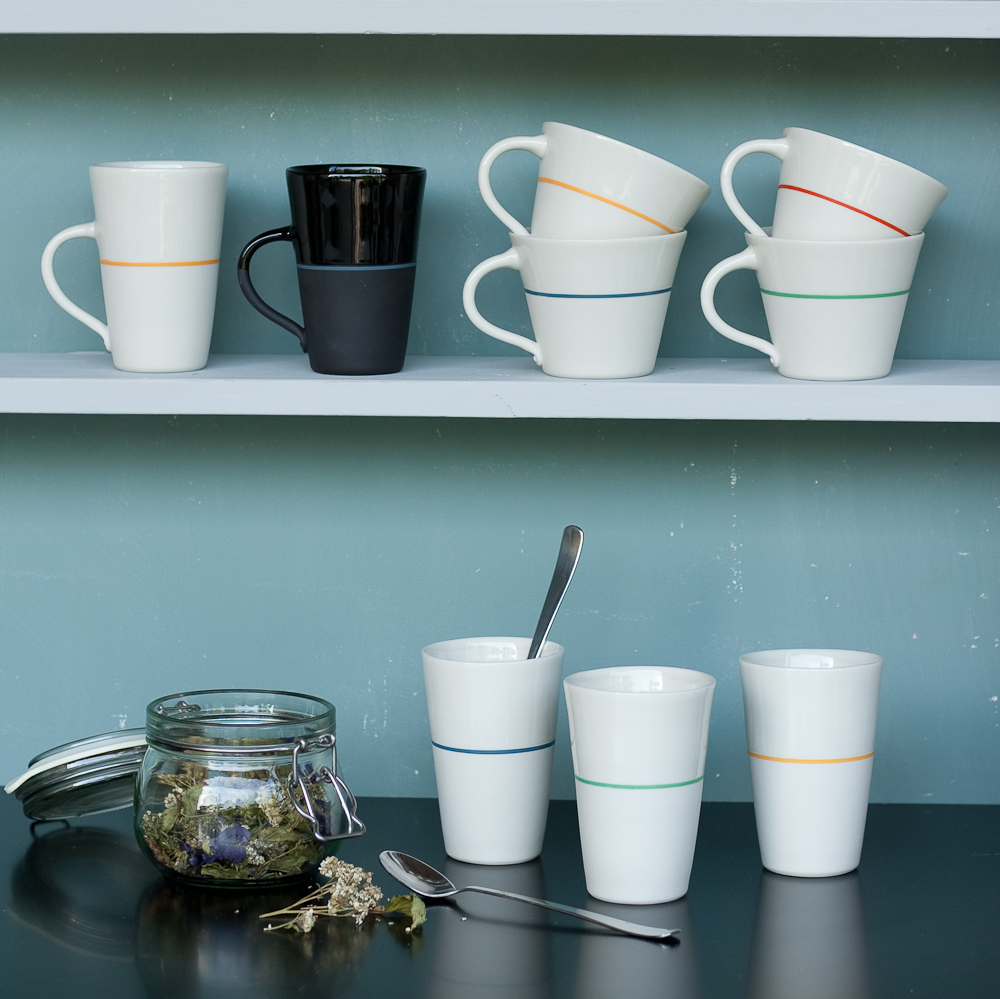 Form Meets Function Meets Beauty
A lot of experimentation and thought has gone into creating the Ambit collection. The mission was two-fold — to develop a timeless design for the modern kitchen while infusing form and function into every piece.
The stylish streamlined design of the beakers is available either in white porcelain or in black porcelain. Each piece is decorated with a fine line in one of four bright colours or black and white. This allows a wide choice of colour combinations and personalised styling.
This same simplicity and contrast are echoed in Sue Ure Maison's Orbit tablemats in complementary colour schemes, or in our vintage kitchen colours that once dominated mid-century modern kitchens and remain a popular contemporary style choice.
Sue Ure Maison — Home to the Ambit Collection
Any cup can carry water, but the Ambit collection does it with grace and elegance. It combines function and beauty with bold nostalgia that proves style always comes full circle.
Skill and attention to detail have gone into every stage of the making process to ensure a beautiful, durable and functional piece to cherish.
Faire is pleased to bring the Ambit collection from Sue Ure Maison to our online store. Shop the Ambit collection today and turn every sip into an artistic pleasure!
To find out moe about the new Ambit collection visit - https://www.sueureceramics.com/