 SUMMER MEET THE BUYER SEASON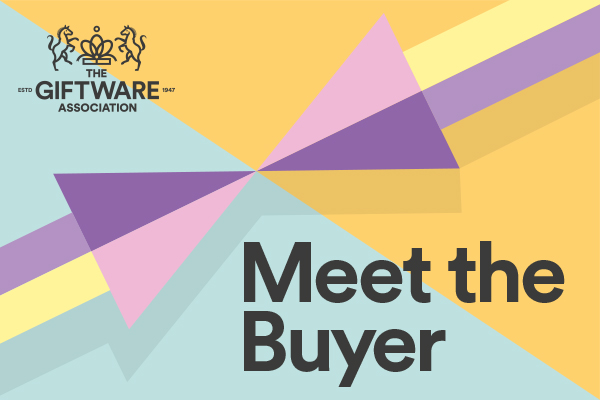 It was a busy week for the Giftware Association as they hosted not one but two Meet the Buyer events in their hometown of Birmingham, From luxury candles, artisan chocolate and greetings cards to beautiful jewellery and everything in between. Hot on the success of the Tillington Group of Garden centres meet up, the GA secured buyers from TK Maxx/ Homesense, John Lewis, Fenwicks, Oldrids department store and Stratford Garden Centre, who were met by some very excited suppliers.
The TK Maxx buyers visited on 6th June and were looking for specifically, non-perishable food goods, and they were not disappointed with the range of chocolate, home-made oils and small batch alcohol on offer. This smaller event was very targeted and bought in some unique suppliers in the form of Champion and Reeves, The Great British Exchange, Hobson Brewery showcasing  their interesting 'applesecco', a fruiter version of the classic prosecco, and a selection of spices presented by Shropshire Spice.
[gallery ids="4236,4237,4238" type="rectangular"]
The secondary, larger event, event held on the 8th June featured a first for the GA's Meet the Buyer events, with a buyers panel. The GA asked the attending suppliers to send in their burning questions; everything that they wanted to ask a buyer, and the buying process for different stores. The panel was a huge success with the suppliers taking heed of all the knowledge imparted by the buyers.
The buying panel made up of Sara Albright from John Lewis, Louisa Brenton from Fenwicks/ Bentels, Lauren Wilson, Buying Manager from Oldrids, and Rachel Mewies from Stratford Garden Centre led the charge with questions from the audience that included the best way to contact a buyer, what a buyer looks out for in a new product and learning to take rejection gracefully. The suppliers were extremely happy with the output, citing that it was a very interesting part of the day that will help them with their future strategy and that they earnt a lot to take away with them, and focus on smaller emails with less attachments.
[gallery ids="4239,4240" type="rectangular"]
The actual Meet the Buyer event was split across two venues with the Button Factory providing the second location and an amazing lunch as always, with just a short walk from the GA's office, this historic venue provides the perfect backdrop to the members beautiful and innovative products.
The day finished off back at the GA's offices on Vyse Street with the last few suppliers being seen by the buyers, rounding off a very successful day.
Consensus from the buyers has been very positive, with them praising the event:
Bhavna from Bhavna Designs -"Thank you so much for the Friday event. I met few interesting people and it was a great buyer's Q&A and networking event. "
David from Ezen Designs - "I really think the association has such amazing staff that take so much care, that it makes being a member a very pleasurable thing."
Jackie from Designed In Colour - "Really enjoyed it and I found it all very useful and have sent all the buyers the info they requested. Well done on getting them there, not an easy task in itself."
[gallery ids="4241,4242,4243" type="rectangular"]
Simone Rose, The GA's Business Development Manager spoke of the success of the day: "The event has been great, with a lot of happy buyers and suppliers which is always the aim for this event. With the added element of questions fielded to the buyers, I think the suppliers got to learn something about the insides of a buyers mind and the processes they go through as well as the unique opportunity to have one on one time with high profile buyers."