 THE BTAA FASHION ACCESSORY OF THE YEAR AWARDS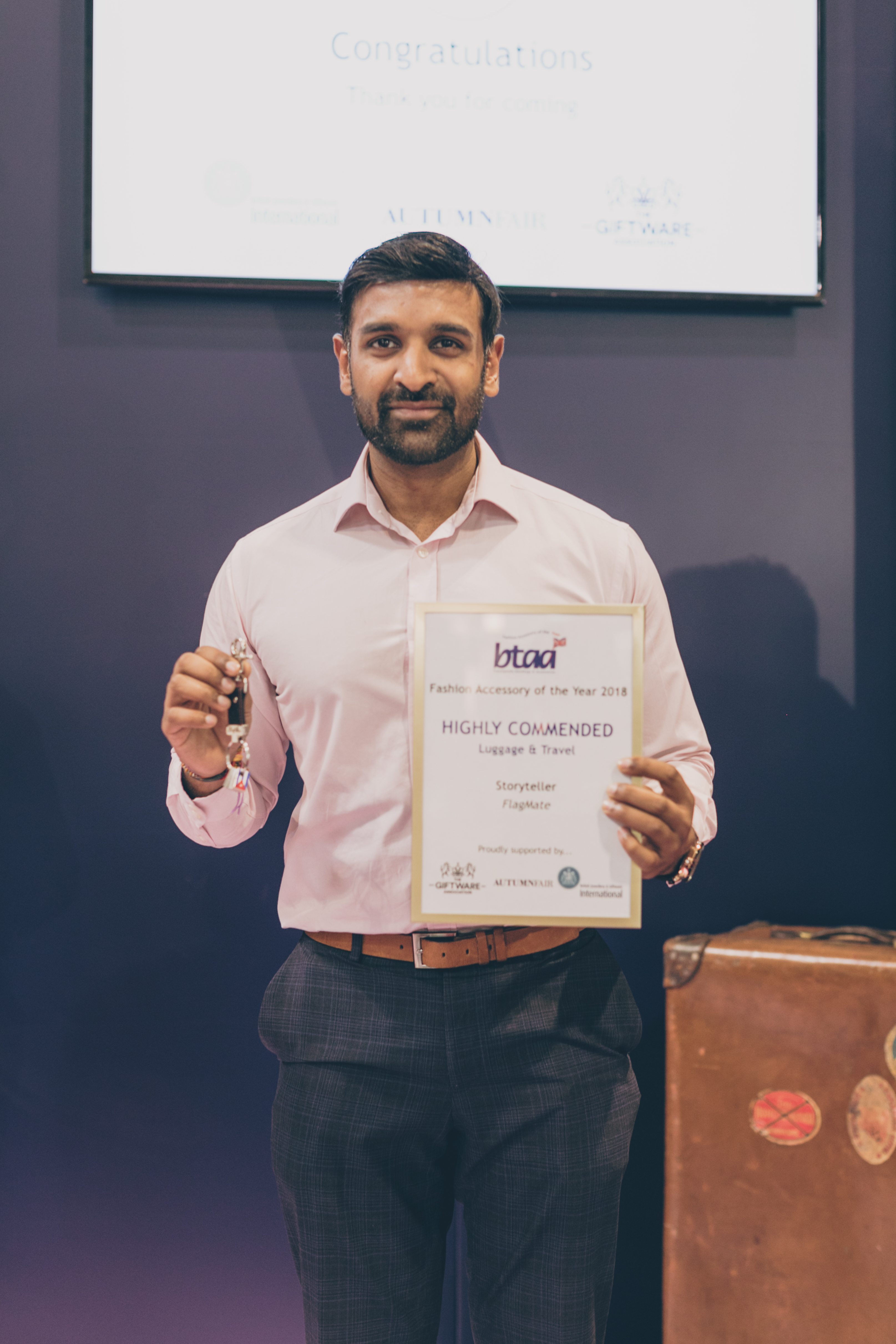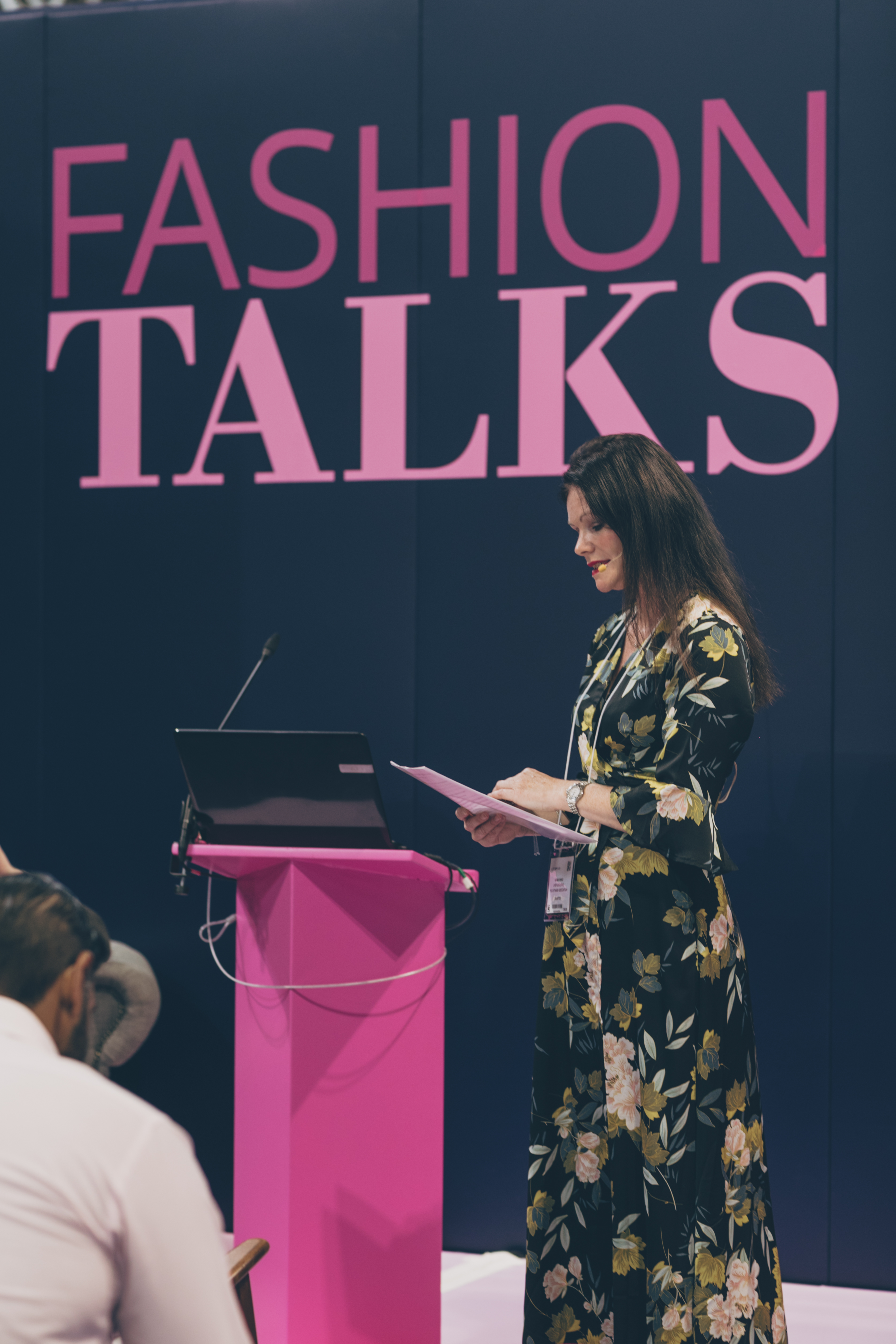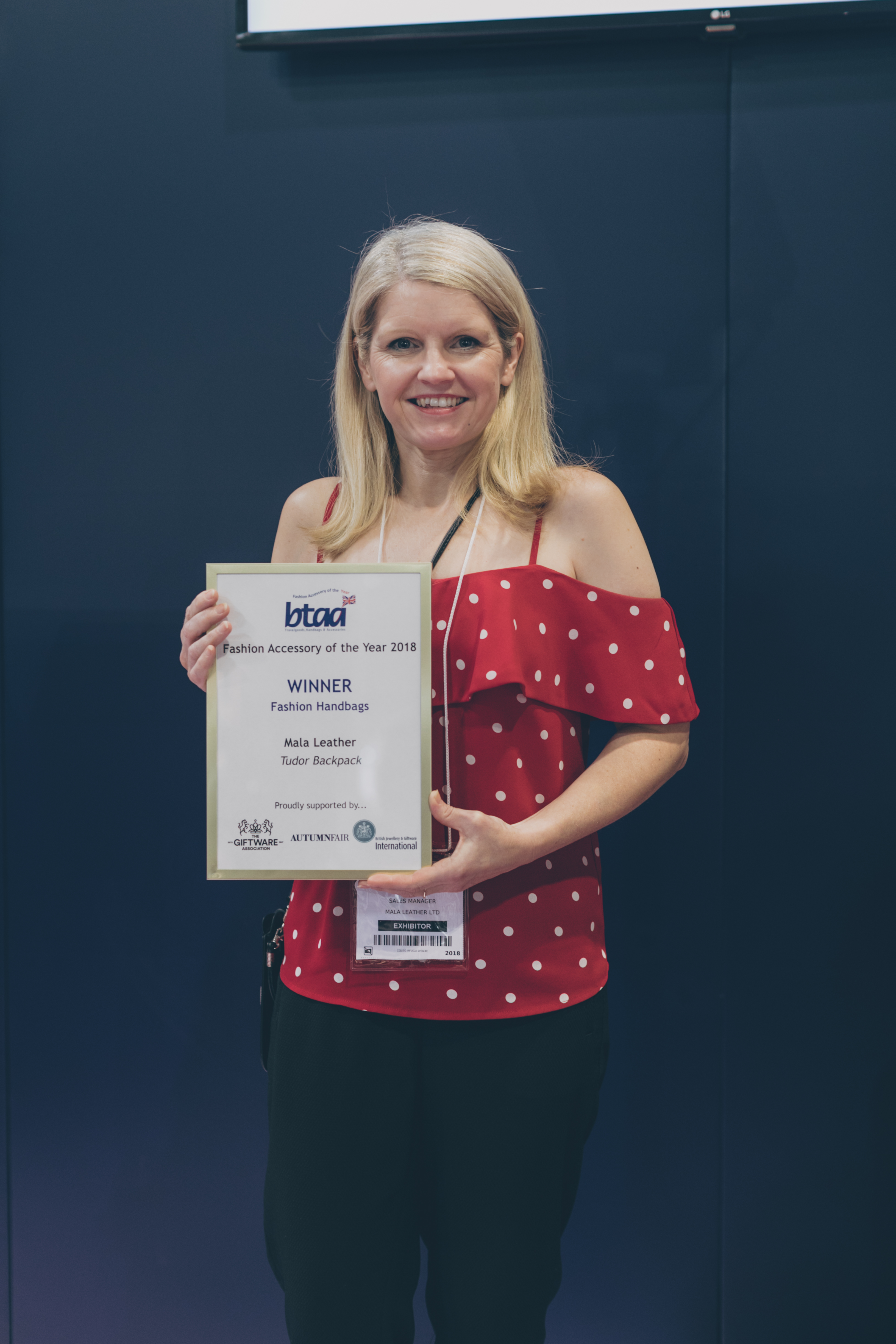 (From L to R: Winners Bhavesh Patel – Storyteller; Sarah Ward opening the awards; Winners Mala leather)
The Giftware Association held its first BTAA Fashion Accessory of the Year awards, since taking over administration of the association. The awards ceremony, taking place on the first day of Autumn fair, celebrated the best in functional fashion and design across the travel goods, handbags and fashion accessories industry.
Sarah Ward, CEO of the Giftware Association, said of the awards "It's a heritage we are very proud to now be a part of, stretching back a whole century. Over that time, what was at first the Saddlery, Harness and General Leather Goods Manufacturers' Association has undergone many changes, all while keeping the same continuous legacy which we hope to grow with supporting manufacturers and distributors of leather goods, travel goods and fashion accessories throughout the UK."
The competition is now in its 8th year, and attracted a wide variety of products encompassing categories such as Made in Britain, Fashion Jewellery, Fashion Handbags, Luggage and Travel and Small Leather Goods, and the quality of the entries keeps increasing.
[gallery ids="4582,4594" type="rectangular"]
(Winners Lash, Shrieking Violet; the awards ceremony)
Judging took place online with a wide rage of judges from product testing company UL, Trade press with Sue Marks from Max Publishing and Katie Taylor from Attire Accessories
Luke Palmer who took over the managing of the project stated "We are currently facing tough trading conditions with the added uncertainty of Brexit. It is therefore vital that companies innovate each year both in functionality and design. A number of companies have incorporated technology into their products, such as RFID protectors in wallets and purses. Others have focused on eye-catching designs such as quirky patterns, animal prints and statement gems."
The winners in each category will receive a fantastic prize of £500 towards exhibiting at Autumn Fair 2018, together with the fashion accessory of the year glass engraved award. The highly commended entrants will receive £100 towards exhibiting at Autumn Fair 2018 and a glass engraved award.
WINNERS THIS YEAR
 Fashion Jewellery Category
                Highly Commended – The Happy News – Widdop & Co
                Winner – Flower Jewellery – Shrieking Violet
Fashion Handbags Category
                Highly Commended – NEW Kyo Silver Coral Cross Body Bag - Mame Huku
                Winner – Tudor Back Pack - Mala Leather
Luggage and Travel Category
               Highly Commended – Storyteller FlagMate - Storyteller
              Winner – Tickle Luggage Tags - Really Good Ltd & Soul UK
Fashion Accessories Category
              Highly Commended – Tweed Wraps - Earth Squared Ltd
              Winner – Wool Blend Fedora hats - Peace of Mind
Made In Britain Category
             Highly Commended – London Town Neckerchew - Cheeky Chompers Ltd
             Winner – M02 Multi Sheepskin Mittens - Owen Barry
Small Leather Goods Category
              Highly Commended – Storyteller FlagMate - Storyteller
               Winner – Kalmin Carbon Fibre - Mala Leather