 THE FUTURE OF RETAIL IS AMBIENCE: NEW CONSULTANCY BRAND PLEDGES TO HELP THE VISITOR ECONOMY SURVIVE AND THRIVE
THE FUTURE OF RETAIL IS AMBIENCE: NEW CONSULTANCY BRAND PLEDGES TO HELP THE VISITOR ECONOMY SURVIVE AND THRIVE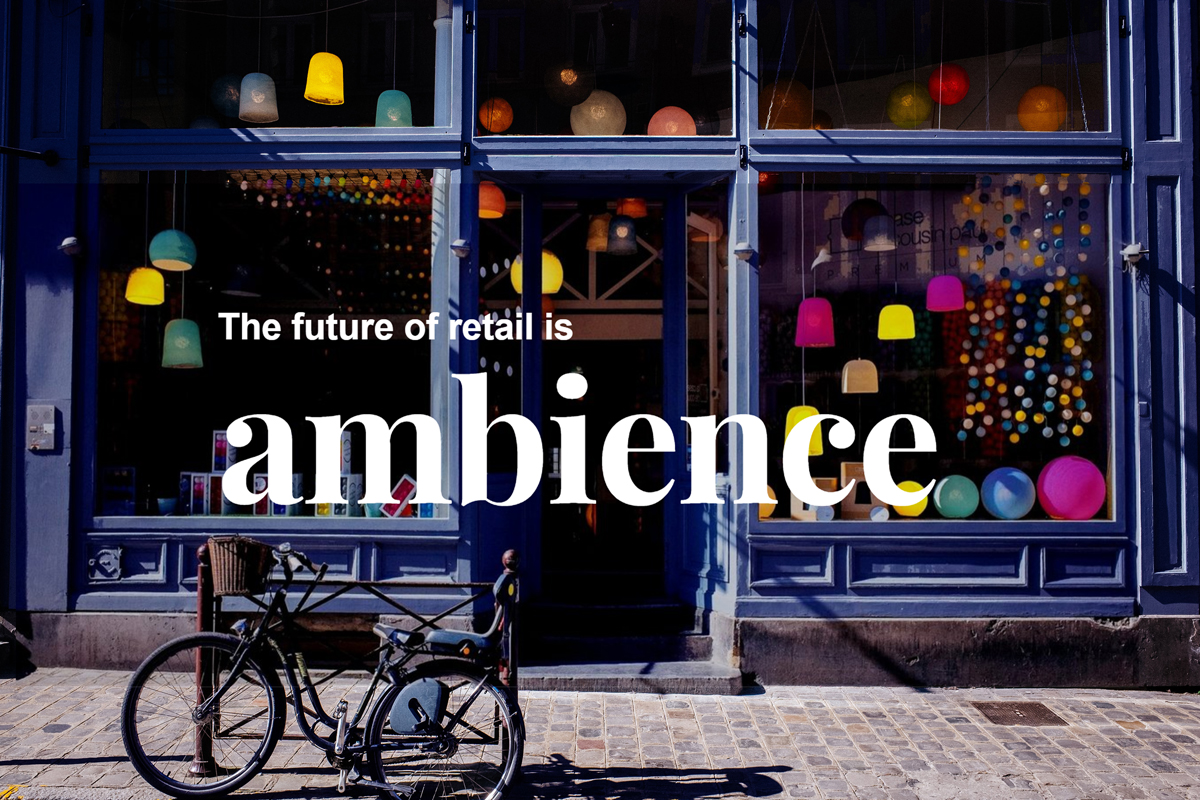 The future of retail is ambience. Stephen Spencer + Associates unveils new brand focusing on experiential retail for visitor attractions and premium niche retailers.
Your shop is your event space - an activation or extension of your brand experience. Every journey that a customer takes through your store, both on and offline, should immerse them in your values and heritage, and leave them wanting more.
This is what makes Stephen Spencer + Associates different: they will work with you to trigger human emotion at every level, because when people love your brand as much as you do, they become engaged followers and loyal customers.
"I, and some of our Associates, were at the coal face when cultural retail became mainstream in the 1990s and noughties - you were seeing High Street brands clamouring to partner with museums to create what we would now call experience-led, rich content.
Since then, the High Street has lost its way and, particularly after the past two years and amid the current uncertainty, it's time for retail to make another leap forward. We believe that cultural and other visitor attractions, as well as the independent sector, are especially well-equipped to lead that leap. After all, every visitor attraction represents a discretionary spend - they have to make themselves attractive, and deliver both value for money, and for time. No-one has to visit a museum or gallery - the experience has to deliver value for them. We think shops need to think that way too."
— Stephen Spencer, Ambience Director
The new SS+A website represents their commitment to helping visitor attractions and niche retail businesses hone their sixth sense, so that they can be confident that they will deliver the best, and most lucrative, but also the most purposeful, customer experience.
SS+A's team of Associates offer a comprehensive array of skills, and unlike some other consultancies they have been there, done it, and launched the tee-shirt range, so understand the pressures their clients face and what it takes to get things done and deliver tangible results.
To help potential clients, they also offer a free, one-hour, initial discovery session [www.stephenspencerassociates.com/work-with-us] to get focused on the true value businesses need to identify and fulfil.
Above all, Stephen Spencer says, "we're here to help - there's probably not been a time in recent memory when getting maximum return on investment was so crucial for businesses. That's the total focus in everything we do."
Visit www.stephenspencerassociates.com to get started, and as they say, "see you in the gift shop!".
CONTACT
For more information, to arrange an interview or request high res images, please contact Lauren via startyourjourney@stephenspencerassociates.com