 THE GA AND THE GENESIS INITIATIVE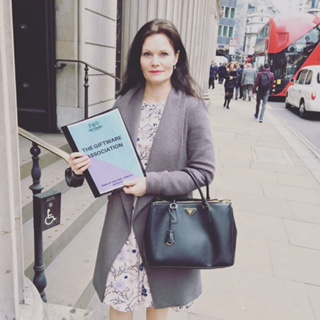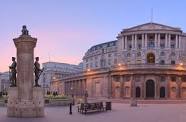 Sarah Ward, chief executive of the Giftware Association, was exclusively invited to attend the Bank of England's Genesis Initiative meeting.
The meeting at the prestigious Bank of England buildings discussed various aspects of the economy and was attended by representatives of associations from across the country and from all different industries to build up a varied but functional view on where the country stands in this present time. Prior to the meeting, the Giftware Association's members got a chance to have their say with two surveys sent out, one an export survey gathering views on how the country's export habits have changed potentially likely to change in the light of Brexit.
The second survey was more designed to collect health data of individual companies to build an overall view looking at a multitude of issues that affect everyday businesses from pay rise to skill shortages to how much a company is expected to carry on doing business with Europe.
Sarah said "I'm incredibly honoured to have been invited back to discuss how our members are faring and also offer a different view from the seemingly traditional associations," she continues, " the first time I attended this meeting my initial thoughts were that it would be quite stuffy and traditional, but it was quite the opposite with an attentive audience who were really interested I what the GA members were up to and how the GA is helping them. It was an education for all parties, Its great that we get invited to this things so we can share our knowledge, and make our voices heard to the powers that can hopefully enact change."
Sarah has met many interesting contacts throughout the industry and learned a great deal how other Associations work and continues to strive to build on these relationships for the benefit of our members. Please watch out for any news and changes due to The Genesis Initiative here or if you have any queries please contact us at enquiries@ga-uk.org. We plan to update you with more information as we delve deeper into the results.
Please see below some of the results from our survey.
Q - WITH 5 HIGH, HOW SERIOUS ARE SKILL SHORTAGES?
Q - OUTLOOK FOR THE NEXT 6 MONTHS COMPARED TO THE LAST 6 MONTHS
| | | | |
| --- | --- | --- | --- |
|   | MORE | SAME | LESS |
| IS YOUR OVERALL BUSINESS CONFIDENCE: | 25.93% | 37.04% | 37.04% |
| DO YOU EXPECT GROWTH TO BE: | 33.33% | 22.22% | 44.44% |
| DO YOU EXPECT DEMAND FROM UK CUSTOMERS TO BE: | 25.93% | 14.81% | 59.26% |
| DO YOU EXPECT EXPORT DEMAND TO BE: | 55.58% | 37.04% | 7.41% |
| DO YOU EXPECT THE NUMBER OF PEOPLE EMPLOYED IN BUSINESS TO BE | 25.93% | 59.25% | 14.81% |
| DO YOU PLAN TO INVEST: | 37.04% | 37.04% | 25.93% |
Q - DO YOU EXPECT TO BE ABLE TO INCREASE PRICES IN THE NEXT YEAR:
| | | |
| --- | --- | --- |
| MORE THAN 2% | 0-2% | 0 OR LESS |
| 59.26% | 18.52% | 22.22% |
 For more information or to get in touch please contact enquries@ga-uk.org