 THE GIFT OF THE YEAR AWARDS CEREMONY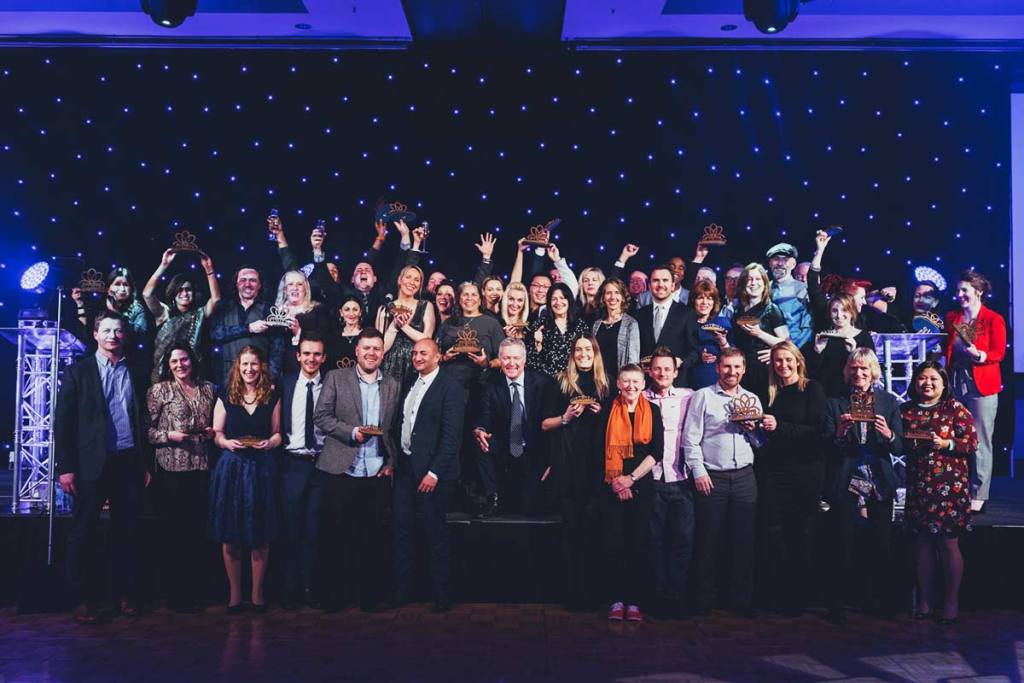 It's the question you've all been asking – how will the awards ceremony work for this year's Gift of the Year competition – and, due to the ongoing health crisis we will be doing things a little bit differently. Hopefully, for one year only, we will be embarking on an exciting virtual celebration for our finalists bringing the eagerly awaiting results to you in your own home or office.
The live ceremony usually takes place on the first day of Spring Fair but this year we will be taking this celebration online with the help of our headline sponsors Hyve and our excellent Prod-cast host Alex Ryan.
Each of our 24 categories will enjoy a dedicated 30min awards ceremony (via Zoom), giving the finalists an opportunity to celebrate their and their peers success and hear about some of the previous winners of that category, before the sponsor of that category announces the winner. To ensure the usual high spirits of our yearly awards get-together, each attendee will be posted a party pack in advance.
The edited highlights of the various parties will be published over the course of Spring Fair (from the 8th February) using their online platform, so look out for when each category will be announced from their upcoming schedules, which we will be sharing too.
The awards will be hosted by our amazing Prod-cast Host Alex Ryan who will compare each individual ceremony and create an atmosphere to match that of our live ceremony in this brave new virtual world bringing the excitement and suspense into the home and offices of our entrants.
Chris Workman, Marketing & PR manager of the Giftware Association said "We are super excited about the awards this year, it will be a very different take from our usual ceremony but it will be a fantastic way to celebrate our winners and finalists and give them the recognition they deserve. Spring Fair have been great in accommodating us and allowing us to use their platform throughout the Spring Fair @ Home period."
To find out more about the awards check out the Gift of the Year website and blog or look out for more announcements by email and across our social media.
There is still time to enter your products or add an extra entry, or If you have any outstanding credits you now have util 11th December to enter this year's Gift of the Year. Enter Now to shine a spotlight on our creative industry.